2013 Nammour Student Essay Competition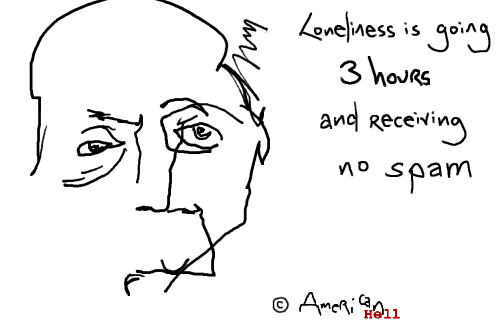 The Technology of Love and Loneliness
The Department of Philosophy and the Center for Practical and Professional Ethics at Sacramento State University is sponsoring a student essay competition in connection with the 2013 Nammour Symposium, which occurs April 16th and 17th. The competition is open to all students currently enrolled at Sacramento State University as well as those attending one of the community colleges in the Los Rios Community College District. 
The theme of the 2013 Nammour Symposium is "Love is the Question" and the topic of the student essay competition is "The Technology of Love and Loneliness."  Students are invited to write short essays addressing the effect of technology on the human capacity for intimacy and friendship as well as its contribution to the creation or alleviation of human isolation and loneliness.
For those who are interested in participating, here are a few links to resources that may stimulate your thinking on this subject.
Up to three winning essays will be selected, and each winner will receive 200 dollars.  Authors of the winning essays will present them on a student panel at the Nammour Symposium.
Essays should have an argumentative structure; i.e., they should provide a clear argument for a view about the effect, potential effect or meaning of some aspect of technology on love or loneliness. Winning Nammour essays typically demonstrate familiarity with some of the relevant literature and are often critical examinations of particular essays on the subject.
There is no minimum or maximum page length, but winning essays must be capable of being presented in 20 minutes or less.
Submission Requirements
Essays are due on April 8th.  Late essays are not guaranteed consideration. 
Essays should be double-spaced and conform to Department writing and format guidelines. (http://www.csus.edu/phil/Guidance/WritingGuidelines.html)
Submit your essay as an attachment to an e-mail to sacstatephil@gmail.com. 
Write "Nammour Student Essay Competition Submission" as the subject of the e-mail.
Identify yourself in the e-mail, but do not write your name on the essay.  
Supply both an e-mail (if different from the one you use to submit the essay) and a phone number at which you can be easily reached.