Courses:
Fall, 2011

Spring, 2011
Fall, 2013

Office:
232 Brighton Hall
Office Hours:
Mon 10:30 -12:00
Wed 1:15- 2:45

E-mail Address:
hembrees@csus.edu
Office Telephone:
(916) 278-4365
Mailing Address:
CSU, Sacramento
6000 J Street
Sacramento, CA 95819

Please note: The CMS system will not allow me to have different names for payroll and course schedule. Thus, I am listed as "Sheri Reynolds" (legal name) in the course schedule. However, I would like to continue to use "Sheri Hembree" professionally. Sorry for any confusion.
Fall 2013 courses: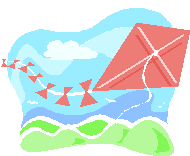 Spring 2013 courses:
Fall 2012 courses:

Spring 2011 courses:


Spring 2011 courses:

Fall, 2010 courses:
Research Projects
I welcome student interest and participation in my research. Here are some research projects I am working on:
Parental socialization of emotion understanding
Children's perceptions of peer rejection
Parental Response to Sibling Conflict
Please contact me at hembrees@csus.edu if you are interested in participating in any of these projects.
Back to top
Send problems, comments or suggestions to: hembrees@csus.edu. Updated: August 20, 2011