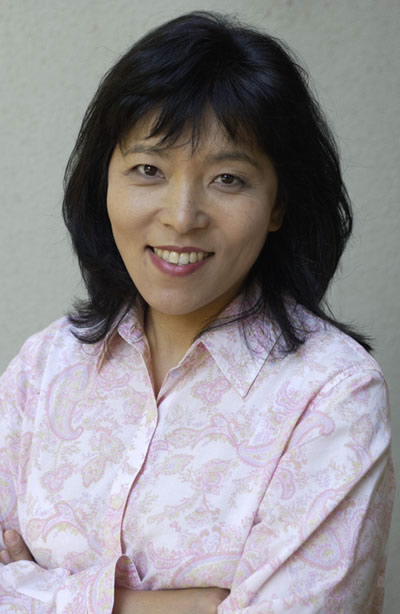 .
JAPAN
DAY
It was a big success! April 12, 2015
11am - 4pm
last updated: 4/14/2015
わたしのホームページへようこそ (Welcome to my homepage)
Contact Information

Title:

Professor

Office
Hours:

Spring 2015
12-1:30pm M & Wed
Or by appointment

E-mail:

kmasuyama@csus.edu
(日本語でも大丈夫です)


Office
Phone:

MRP 2061 (916) 278 - 5667
Email is the best way to reach me.

Department Phone & Fax:

(916) 278 - 6333
(916) 278 - 5502


Mailing
Address:

Department of Foreign Languages
California State University, Sacramento
6000 J Street
Sacramento, CA 95819-6087
Courses ::
Spring 2015

We will offer JAPN1A, JAPN2A, JAPN116A, JAPN110, JAPN194, JAPN195, JAPN199

Go to Department Page: http://www.csus.edu/fl/japanese/course-offering.html
Other Important Links
Japanese Language Program at CSUS
Online Resource for CSUS students
Japan Travel Adventure (Past event)
---


Background
::
EDUCATION
ACADEMIC POSITIONS (Japanese language teaching & research)
Currently, Professor, California State University at Sacramento

Associate Professor (Fall 2008 ~ Spring 2013)
Assistant Professor (Fall 2003 ~Spring 2008)
Instructor (Spring 2002 - Spring 2003)



Other responsibilities

Fall 1999 - Fall, 2000
Assistant Director, Mary Tsukamoto California Japanese Language Academy, Elk Grove, California-Japanese language teacher credentialing program
Fall 1993 - Spring 1999
Coordinator& Instructor, State University of New York at Buffalo, Buffalo, New York
September 1992 - June 1993
Instructor, University of California at Davis, Davis, California
September 1990 - August 1992 & Summer 1993
Instructor, TA, & research assistant, University of Oregon, Eugene, Oregon
Summer 1999, 2001, 2002, 2004
Instructor, Summer Japanese Language Program, International Christian University, Tokyo, Japan
---


Research Publications/Presentations/Projects/Interests ::
List of Selected Publications, Presentations, Web Page Development, and Commission work (click here)
< Japanese Literature and Language Teaching >
< Japanese Language Teaching and Learning >
Ehime University - Presentation PPT


Chapter 5 "Shinsai Tanka: Hisaisha no Koe" (Poems of the Great East Japan Earthquake and Tsunami: Voices of the Victims) in Monty's Bridge to Tomorrow (a Japanese language and culture textbook) by ScholarWorks@UA (the University of Alaska Anchorage).


ACTFL Presentation (2012, 2013, 2014) are posted at http://kazue-mieko.wikispaces.com/home


ACTFL - Japanese Calligraphy Presentation (2011)
"Motivating Learners to Communicate Through Innovative Thematic Approach" at the 45th Annual American Council on the Teaching of Foreign Languages (ACTFL) Conference in Denver, CO, November 18, 2011.


ACTFL AP Kanji Presentations (2010)
"Fun and effective Kanji learning activities using Bloom's taxonomy" at the 44th Annual American Council on the Teaching of Foreign Languages (ACTFL) Conference in Boston, MA, November 20, 2010.


Constructivism - Vygotsky's educational theory
< Language Assessment >
< Professional Development >
< Teaching Using Technology >
< Translation Project >
Translated, organized, and edited the Japanese language World War II era diaries of an Issei (first generation) woman who lived in Sacramento
< Global Education>
Published the following two writings in「第2章送出し側から見た日本とEUへの短期留学、言語・文化対策との関連」佐藤(編)『日本とEU諸国における短期留学の特徴と高等教育の国際化に果たす役割の比較研究』東京工業大学 Chapter 2. The Short-Term Study Abroad to Japan and Europe and its Relationship to Language and Culture Policy: Senders' Perspective in Sato (ed.) Comparative Study on Student Exchange to Japan and non-English Speaking EU Countries, Tokyo, Japan: Tokyo Institute of Technology, 2011.

1) 「米国の事例1 米国の派遣留学戦略から学ぶもの」 (With Misako Takeuchi) "US Case Study 1: US Strategies to increase the number of participants in study abroad program," 87-124.
2) 「米国の事例2 海外での日本語・文化教育と連携し、日本への派遣留学を促進するモデルの提言」 "US Case Study 2: Importance of Japanese language and culture learning overseas: A suggested model based on the US case studies,"125-142.



"Chapter 3: Foreign Language Education." In W. Cummings, and J. Hawkins (Eds.), Transnational Competence: Rethinking the U.S. - Japan Educational Relationship. Albany, NY: State University of New York Press, 2000. 41-55.


<TNC> 政策研究グループ 『グローバル時代の教育戦略 新生トランスナショナリズムの教育:「インターナショナル」から「グローバル」へ』 The Task Force For Transnational Competence: Policy Research Group. Educational Strategies of Global Era – New Education of Transnationalism: From International to Global). Tokyo, Japan: ALC Inc., 1998. 211 pages. Author of different passages, passim.



The Task Force for Transnational Competence. Towards Transnational Competence. Rethinking International Education: A US-Japan Case Study. New York: Institute of International Education, 1997. 151 pages.



---


Technology ::
---
Service ::
Service to University
Academic Council of International Program (ACIP) Campus Reprentative: AY2013-2016 (3 year appointment
Festival of Arts, Family Funday Sunday = > Japan Day



University Curriculum Subcommittee, Fall 2013, Fall 2014
Provost's Advisory Committee on Curricular Global Engagement (Fall 2011 - Fall 2013)

Technology Committee for the College of Arts and Letters (2010 ~ Present)

Phi Beta Delta Omicron Chapter (Secretary, 2007 ~ Present)
Assist the Asian Studies Program (2003 ~ Present)

Work with CCE's International Program (2005 ~ Present)

Assist the Department of Special Collections and University Archives (2007 - )

Faculty Senator (2006-2007)

WebCT Vista pilot faculty (Fall 2004-Spring 2005) & WebCT 6 pilot faculty (Fall 2005 & Spring 2006)
Service to Department
Area head, Japanese Language program (2006 ~ Present)

Assessment Committee (2004 ~ Present)

Part-time committee (2008 ~ Present)

Technology (2004 ~ Present)

RTP Committee (2012-2014)

Search Committee (2013-2014)

Curriculum Committee (2004-2006)

Public Relationship Committee (2004-2006)

World Language Day Committee (web) (2002-2006)
International Night (2005, 2006) to celebrate outstanding students. Slide show = click HERE.


Foreign language requirement:

Foreign language as a minor for CSUS student (Flyer)

Service to Students
---
Community
:
Community Outreach
---


Resources ::
---


Professional Associations ::
---