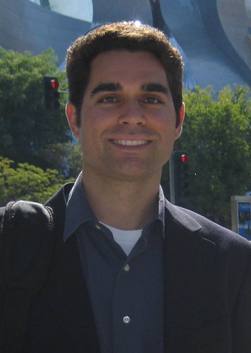 Dr. Kevan Shafizadeh is a professor and the chair of the Department of Civil Engineering at California State University, Sacramento. Since 2004, Dr. Shafizadeh has led the transportation engineering program at Sacramento State where he has taught courses in transportation engineering and traffic analysis, transportation planning, statistics, and computer applications. His research involves the application of statistics and econometrics to various issues in transportation engineering and planning. He has conducted research in the areas of pavement management, air quality mitigation, non-motorized transportation, as well as telecommuting evaluation.

Over the past 15 years, Dr. Shafizadeh has conducted various research projects on a wide range of topics including facility improvements, speed studies, freeway and intersection level of service analyses, traffic impact studies, transportation surveys, traffic flow and safety analyses, traffic signal design, transportation planning evaluations, pavement management projects, non-motorized transportation analyses, and telecommuting evaluations. A partial list of past clients includes Caltrans, Washington State DOT, Montana State DOT, Sacramento County DOT, the North Natomas Transportation Management Association, and the Northern California cities of Sacramento, Davis, Woodland, and Lincoln.

Dr. Shafizadeh is an active member of the local and national transportation engineering communities. He is a member of the American Society of Civil Engineers (ASCE) and the Institute of Transportation Engineers (ITE) where he is a member of both the Transportation Education Council and the Transportation Expert Witness Council. He has served as a member of several national technical committees with the Transportation Research Board (TRB) as well as external advisory boards.

Dr. Shafizadeh completed his Ph.D. in Civil and Environmental Engineering at the University of Washington in Seattle, where he worked as a researcher and instructor. He also spent one year helping to teach and develop curriculum in a public middle school science class. Dr. Shafizadeh received his Bachelor's and Master's degrees in Civil and Environmental Engineering from the University of California, Davis. He is a registered Professional Engineer (PE) in California, a certified Professional Transportation Planner (PTP), and a certified Professional Traffic Operations Engineer (PTOE).

In his spare time, Kevan enjoys various outdoor activities, including playing basketball, bicycling, kayaking, snowboarding, fly fishing, and scuba diving. Kevan has been a certified private pilot since 2002 and has a California Class M (motorcycle) drivers' license. Most of all, Kevan enjoys spending time with his family and friends. He is happily married and lives with his wife and two sons in beautiful East Sacramento near the Sacramento State campus.
You are invited to contact Dr. Shafizadeh by sending e-mail to shafizadeh@csus.edu.