Global Navigation
VOL.5 ISSUE 2 FALL 2011
Page Content
AWARDS & RECOGNITION
PUBLIC SAFETY INTRODUCES AWARDS
In July, Public Safety launched a department recognition program, naming two employees of the second quarter. Police Officer Jesse Smith and Liz Padilla, student assistant, were awarded. Third quarter awards were presented to Officer Jon Parker and Community Service Officer Keegan Hironaka. Award recipients were honored at department luncheons.
Read excerpts from their nominations below: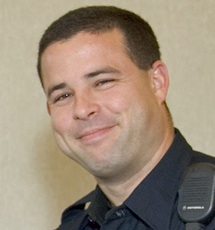 Jesse Smith, Employee of the Quarter (2nd)
"Jesse is committed to excellence in delivering professional police services to the campus community. In addition to his regular duties, he is a field training officer, fleet service advisor, and a key presenter at summer orientations. Jesse consistently exemplifies a positive 'can do' attitude in the execution of these duties, while simultaneously maintaining his attention to detail."
Liz Padilla, Student of the Quarter (2nd)
"Liz is a great resource to the Administrative Support function of the Police Department. She diligently works to ensure inventory levels are accurate and at appropriate quantities. Liz is always here to help, and regardless of the job or task she is assigned, she is a department-wide resource and key contributor to the department's mission."




Jon Parker, Employee of the Quarter (3rd)
"Officer Parker's performance has demonstrated his commitment to train and develop others within the department. His professionalism shines through as an arrest control instructor and as a field training officer. Officer Parker goes above and beyond the call of duty, taking time out of his personal schedule to come to campus to train officers. While training, he always takes the time to explain techniques. Officer Parker is a true professional who is highly dedicated to the department's training program."



Keegan Hironaka, Student of the Quarter (3rd)
"Keegan is a commendable Community Service Officer (CSO) who constantly strives for success. He has taken on additional responsibilities in dispatch, in conjunction with his CSO responsibilities. He handles his duties competently and with a high level of professionalism. Keegan demonstrates leadership skills and a desire to improve his fellow CSOs, as he has done by creating and presenting radio training. Keegan is a professional when communicating with co-workers, officers and citizens, which makes him a great asset to The University Police Department."
OROZCO NAMED 2011 PARKING PROFESSIONAL
Freddy Orozco, assistant to the senior director, University Transportation & Parking Services (UTAPS), was named 2011 Parking Professional of the Year by the California Public Parking Association (CPPA). He accepted the award at the CPPA Annual Conference in Oakland on November 3, 2011.
Award recipients are recognized for their creativity and innovation; contributions to their institutions, to the CPPA, and to the parking industry; and for demonstration of dedication to the industry through efforts to increase the awareness of the parking profession. Congratulations Freddy!
NGUYEN AND LUEDERS AWARDED BY MADD
In February, officers Doug Nguyen (pictured left) and Joe Lueders of Public Safety were presented with Department Recognition awards from Mothers Against Drunk Driving (MADD) at the local organization's annual ceremony. The awards recognize DUI arrests made in 2010. This includes arrests made within a one mile radius of the campus, the jurisdiction of the University Police.
"I was a bit surprised when I heard about this award. I didn't know of this award until I saw an email from my lieutenant. I did not expect to receive any type of recognition when I made those arrests. I was just doing my job to make sure that everyone got home safely," said Nguyen.
We congratulate officers Nguyen and Lueders for their accomplishments and dedication to service!

THE WELL EARNS SUSTAINABILITY AWARD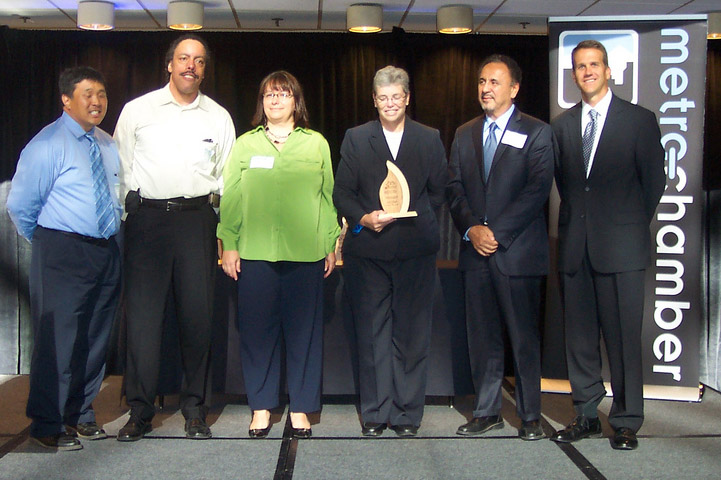 Sacramento's Business Environmental Resource Center (BERC) recognized Sacramento State with one of its 2011 Sacramento Sustainable Business of the Year Awards, which went to 14 local businesses notable for outstanding resource conservation and pollution prevention.
The award acknowledged state-of-the-art sustainability innovations at The WELL, the University's health and fitness center which opened just a year ago. BERC commended the structure for its design and construction, which minimizes light pollution, saves water, uses energy-efficient lamps, and features occupancy sensors and a state-of-the-art sky lighting system.
The design and operation are estimated to save the 151,000-square-foot facility about $35,000 a year on electricity and $2,800 on natural gas, says Facilities Services Energy Conservation Coordinator Nathaniel Martin. The annual emissions reduction of over 411,000 pounds of CO2 associated with this project is equivalent to removing over 50 passenger cars from the road per year.
University representatives took part in two presentations acknowledging the award at the September 13 Sacramento County Board of Supervisors meeting, and the official awards ceremony on September 15, at the Tsakopoulos Library Galleria on I Street. University Union Executive Director Leslie Davis accepted the award on behalf of the campus, along with Ali Izadian, associate vice president for Facilities Services, Victor Takahashi, director of Facilities Planning & Construction Services, Nate Martin, energy conservation coordinator and Mirjana Gavric, director of The WELL.
The University received a BERC award in 2010 for sustainable building practices used in construction of the American River Courtyard (ARC) student housing complex. Both ARC and The WELL earned LEED Gold status for their sustainability features.

SAC STATE REPRESENTED IN STATE AWARDS

Dale Clack, buyer, Procurement & Contracts, attended the 2011 State Agency Recognition awards held November 9th at the Citrus Heights Community Center, as the University's member representative on the state of California Small Business/Disabled Veteran Business (SB/DVBE) Enterprise Advocate Steering Committee.
The Steering Committee was presented with the 2011 Secretary's Special Achievement Award by Anna M. Caballero, secretary, State and Consumer Services Agency, for furthering the best practice activities of SB/DVBE advocates and vendors. According to Clack, "Representing Sacramento State as the SB/DVBE advocate is a labor of love. I enjoy assisting SB/DVBE companies and helping them navigate through the process of doing business with our University."
The committee provides mentorship, guidance for SB/DVBE advocates and policy recommendations to the department of General Services. "Dale Clack represents the best in providing public services to the state of California. We are very proud of his achievements," said Vice President/CFO Ming Tung 'Mike' Lee.
The California State University (CSU) Chancellors office was awarded the Most Notable Improvement for small business and DVBE contracting.


MANAGERS RECOGNIZE STAFF AND PEERS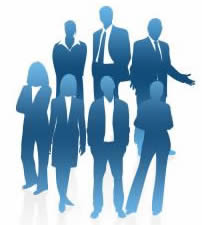 ABA's Annual Leadership Peer Award nomination process, which opened October 24, is a yearly opportunity for ABA managers to recognize their administrative peers and valued individuals and teams within their families.
The Leadership awards have three components: the Leadership Peer Award, the Valued Staff Professionals Award, and the Team Award. To view award criteria and access nomination forms, click the corresponding link below:
Leadership Peer Award
Valued Staff Professionals Award
Team Award
In 2010/11, the prestigious ABA Leadership Peer award went to Linda Hafar, in recognition of her efforts to advance sustainable practices on campus. Team awards went to the Facilities Services Residence Hall Custodial Team, the Risk Management Safety Team, and the expanded Capital Planning Team, which includes UEI personnel and industry consultants. Valued Staff Awards went to Brian Sarantopulous, Nooria Kakar, Thurman Watson, Fuey Saecho, Thomas Moon, Dale Clack, Robert Daclan, Candace Ensley and Norman Kwong. For photos, visit www.csus.edu/ABA/rec2010-11.htm.
Watch for news of this year's recipients to be announced December 12.
The Staff Peer Award program, traditionally held in the spring, recognizes staff who are recommended by their peers.


IT'S EASY TO SAY "THANKS"
Any time is the right time to say thanks to those who have helped and supported you throughout the year. And it's so easy using the ABA Thank-You Blog. Accessible to all ABA staff members, it's a great way to let everyone know about the teamwork that makes ABA such a great place to work. Using the Blog, you can post a quick and easy thank you message to the person of your choice. An alert will be sent by e-mail to the recipient. Don't let a good opportunity go to waste. The Blog is viewable by the public.