The Hive - Student Entrepreneurship Club
#SacStateInnovates
The Hive is a student entrepreneurship club for which the Carlsen Center plays an advisory role. This student club is interdisciplinary and serves students across the campus. The Hive has built an online community through Discord and has weekly meetings starting Fridays in February at noon.
The Hive's mission is to develop the ideas of individuals and establish entrepreneurial growth and action. Two elected representatives from the Hive membership will serve as student representatives on the Carlsen Center Advisory Board.
Join The Hive Discord Community!
Student innovators and entrepreneurs connect to share ideas, projects and resources on the The Hive Discord Community.
Mentor Fridays
The Hive invites area entrepreneurs to the Carlsen Center (Library 1520) each Friday, starting at noon. Stop by to learn from in their own words their experience and insights into business success.
Panel Discussion of Student Entrepreneurs
GEW - The Hive Student Panel
The Hive Officers
AZ Nicdao, President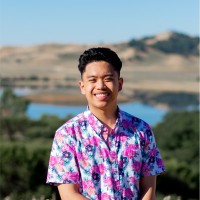 Entrepreneur and Peer Financial Coach with Sac State Financial Wellness, studying Business Adminstration with focus on Management Info Systems.
Ken Munk, Vice President
Chief Technology Officer and IRT Technician, Ken is majoring in Computer Science.
Joselyne Sandoval, Treasurer
Joselyne is majoring in Communication and Media Studies and completed a Fellowship with the FourthWave 2021 accelerator program.