Scholarships & Employment Opportunities
Part Time Teaching Employment
The Department of Art anticipates a need for part-time instructors. Salary rate is variable depending upon qualifications and relevant experience.
Applications will remain open until filled.
Important Note: The application process has changed slightly. Please visit our new Career site linked below for the position details, list of qualifications, and applicant instructions.
Scholarships
The Department of Art sponsors several scholarships and awards programs for its students each year. Applications for these awards are accepted- and winners are announced- each Spring semester. To be eligible to win one of these scholarships, applicants must be active students and meet that scholarship's individual eligibility requirements during the semester the money will be awarded.
Applications must be submitted by Friday, March 18, 2022. Information about departmental scholarships including eligibility, requirements, and application instructions follow.
Scholarships on AcademicWorks
R.W. and Joyce Witt Art History Competition
The R. W. and Joyce Witt Art History Competition gives out two awards of $100 each. One prize is awarded in each category.

Category A: graduate or undergraduate art history research papers.
Category B: graduate or undergraduate art writing of any genre. Students may submit one entry per category.
Apply for the Art History Competition!
Awards Available by Entering the Student Award Show
The R. W. and Joyce Witt Scholarship Award in Studio Art for any Sacramento State student with a declared minor or major in Art or Photography. All media are eligible.
The Frederick M. Peyser, Sr. Prize in Studio Art for any Sacramento State undergraduate. Only two-dimensional media (painting, photography, printmaking, mixed media, and digital, video and interactive works) are eligible.
The University Art Product Award for works of art in ANY medium that are submitted by Sacramento State undergraduates with a declared major in Art and an overall GPA of 3.0.
The Increase Robinson Memorial Fellowship Award is for classified graduate students in Studio Art. Entries may be in any medium.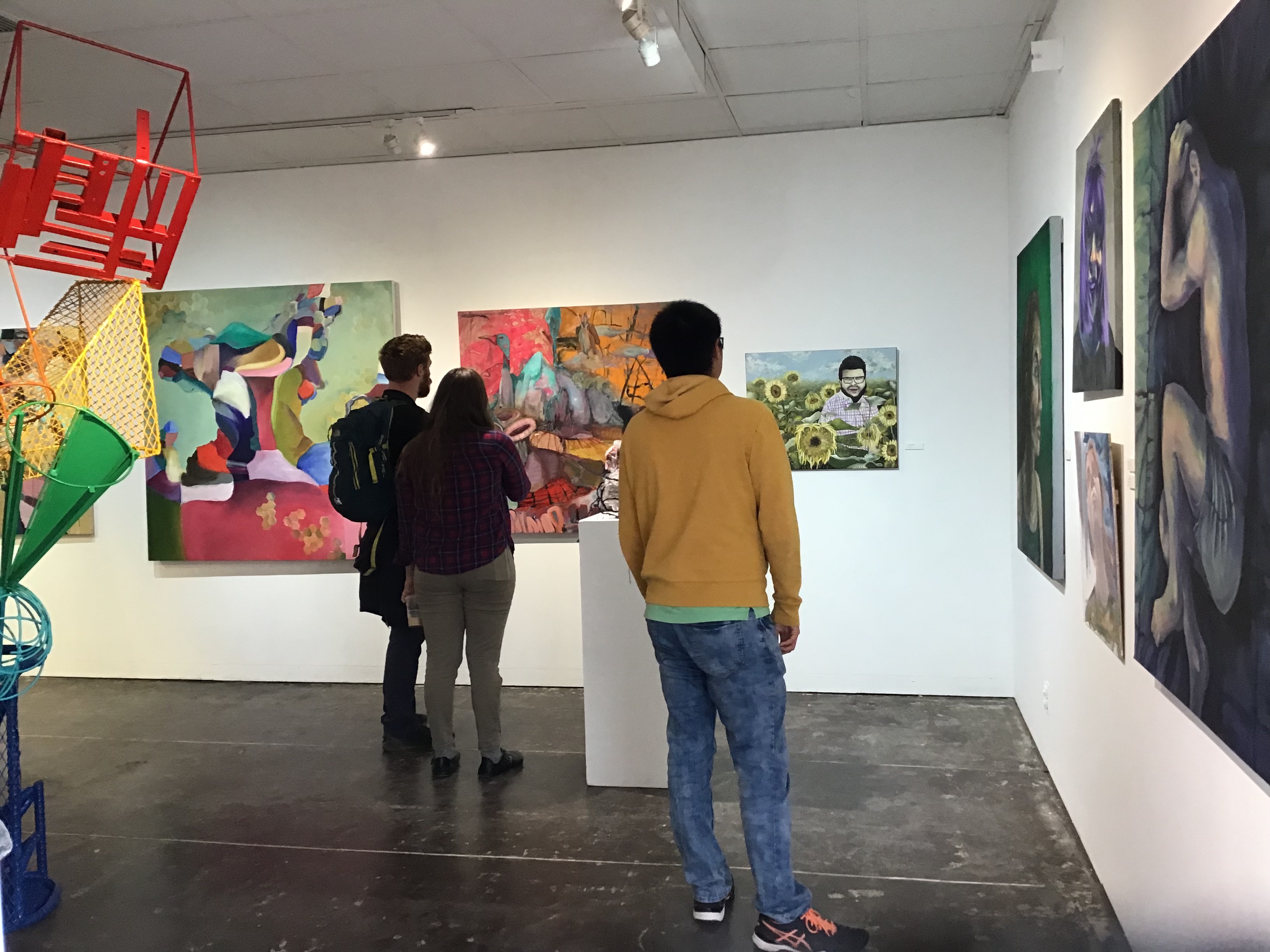 Student Employment
As a result of the Covid-19 pandemic, faculty have experienced significant changes to the delivery of instruction. To help mitigate these impacts, we are hiring additional Instructional Student Assistants to support instruction impacted by the coronavirus. These additional ISA positions will provide support for faculty members to deliver instruction due to changes related to the coronavirus. ISAs must be currently enrolled University students and will perform tutoring, grading, or teaching-related duties under the supervision of faculty or professional staff.
Potential hires should read through the position description and if interested, should email their completed application to the Department at katewallace@csus.edu.
Read About our COVID 19 ISA Positions
Each semester the Department hires Sacramento State students to work in the Kadema Hall galleries, the Art Sculpture Lab, the New Media Labs, the Ceramics studio and as graders for large art history lecture classes. Upper division and graduate students are encouraged to apply for Academic Student Employee positions. Hiring criteria vary with each type of job and are summarized in the job descriptions below. Hiring is subject to funding.
Students who are interested in working with us can apply online on Handshake, Sacramento State's new job board. More open positions for the Fall Semester will be posted soon!