Faculty Resources
Technology continues to bridge on-campus and remote teaching and learning.
As Sacramento State continues to emerge from COVID-19 closures, campus is hosting a variety of simultaneous teaching and learning modalities: in-person, hybrid, and some still fully remote. However you're planning to deliver instruction, we've rounded up the essential technology resources, links, and support to help you transition confidently.
Essentials for Spring 2022
Teaching with Technology
Accessible Course Design & Materials Resources & Support
Workstation Refresh
Using HEERF funds, we've been busy working with colleges and divisions to provide updated laptops, docking stations and monitors for almost half of campus staff and faculty. Strategically moving away from fixed desktop computers in favor of a laptop standard will help ensure continuity for remote teaching under both expected — and unexpected — circumstances!
Digital Transformation Tools
New OnBase forms and workflows, including the most requested PTF forms!
Employee Personnel Transaction Form
Academic Student Employee Personnel Transaction Form
Student Employee Personnel Transaction Form
Professional Development
Report Phishing
Cyberattacks hit inboxes frequently - brush up on what to look for at our online phishing resources, and be sure to report anything suspicious using the PhishMe Reporter button in your Outlook menu.
---
For Your Students
Return-to-Campus Tech-List
Academic Technology Resources
Your IRT Academic Technology Center (ATC) Team specializes in the instructional and academic research technologies you're using today - and is excited to show you the new tools of tomorrow! They're the go-to resource for:
Learning instructional technology tools - in and out of the classroom
Empowering you to use the technology supporting in-person, hybrid, and hyflex modalities
Universal Design for Learning (UDL) principles
Creating digitally accessible, inclusive course materials to support all learners
Course material remediation support
Collaborative faculty support programming and learning communities in partnership with the Center for Teaching and Learning
Check out hours for drop-in virtual support sessions and upcoming forums and events, or schedule a one-on-one consultation:
If you haven't already, bookmark their Online Teaching Resources (OTR) guide. This constantly updated online guide provides in-depth how to's on using technology tools, self-paced resources, specific time of semester support, and more!
Instructional Technology Tools
In addition to the Academic Continuity Resources, the ATC gathered links to the essential academic instruction and research technology tools you use most frequently.
They also feature an at-a-glance Instructional Technology Matrix that breaks out the functionality and use cases for each tool.
Classroom Technology
Traditional, Hybrid, HyFlex - learn how to use the exciting new technology upgrades in University learning spaces. Check out DIY and consultation opportunities:
New Classroom Technologies and How to Use Them
In-Person Consultation
Want to test out what's new? Schedule a consultation with the IRT Academic Technology Center (ATC) team, where you can practice with the tools within an on-campus training room.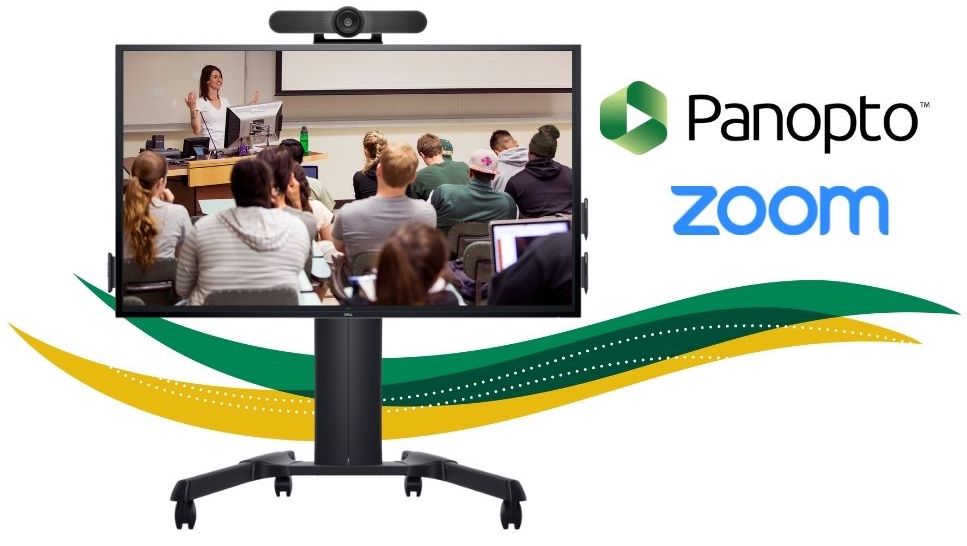 Hybrid Meetings
Web Conferencing Tools
Stay connected through campus-supported online and web-based tools to conduct formal and informal meetings with colleagues, or use via the Canvas integration for recording and sharing course sessions. Visit each tool to learn how to's for scheduling, attending, and how to use advanced features including live transcription for accessibility.
While designed with campus staff and faculty attendees in mind, the "Hybrid Meetings: How To's for Hosting & Attending" flyer includes helpful tips for structuring remote learning recordings to help optimize student access and engagement. Also visit the Zoom faculty resources for a deeper dive.
Zoom - includes a Canvas integration
Laptop & Equipment Checkout
Whether you're on campus using your own device (BYOD), are using a department-issued University-managed device, or have a long-term loan through the Laptop Checkout program, the Laptop & Equipment Checkout Program will continue to be a resource for you.
Device Checkout Guidelines
No longer need the device(s)? Please return whatever is unneeded to either your department or to the IRT Service Desk Team at your soonest convenience to help create opportunities for our campus community.
Still need it? If you continue to need a checked out device or equipment for any remote teaching purposes, please arrange for longer checkout.
Need new/different equipment? You can request equipment - such as a webcam, internet hotspot (for a limited time), and headphones - which are available on a first-come, first-served basis.
Internet Connection Options
On campus, your devices should automatically recognize and connect to eduroam, our official campus internet. If you have new devices - or just new to being on campus - our campus wireless section covers device-specific connection instructions.
In addition to on-campus options, the campus closure necessitated additional options for supporting remote operations. Whether on-campus or working remotely, learn more about off-campus alternatives.
Campus Wireless & Remote Internet Options

Wi-Fi 6 and Expanded Campus Coverage

We continue to upgrade more campus buildings to the new standard, Wi-Fi 6. Depending on the age of your personal device(s) you bring to campus, you may need to do some driver updates.

Find out which buildings offer this even faster internet connection, and what you need to know to ensure your devices such as laptops and mobile phones can tap in!