Student Resources
On Campus Tech-List
Technology has been a bridge between on-campus and remote learning.
As Sacramento State continues to emerge from COVID-19 closures, you may have courses in a variety of styles: in-person, hybrid, and some still fully remote. Once again, technology can be a true MVP and connect you however your class schedule is mapped out.
To help, we've rounded up the essential technology resources, links, and support to help make learning — not navigating technology — your focus!
Essentials for Spring 2022
Student Online Technology Resource (OTR)
Anytime online resources to navigate Canvas, Zoom, and other coursework tools.
Short and Long-term Laptop & Equipment Checkout
The Laptop & Equipment Checkout Program now includes both short and long-term laptop checkout opportunities as well as internet hotspot checkout through Spring 2022. This is a first-come, first-served program, so don't wait!
Poster + Course Project Printing
University Print & Mail is your go-to resource for on-campus professional printing (beyond basic copy/print/scan options through PrintSmart locations using your Sac State OneCard).
Adobe Creative Cloud License Change
In August 2021, Adobe discontinued the CSU systemwide emergency accommodations that provided students with free installation/access of Adobe Creative Cloud (Adobe CC) on personal devices. Here are some options for new and/or continued access:
Report Phishing
Receive something phishy? The PhishMe Reporter button is now built into your Microsoft 365 Outlook menu.
Clicking on the button automatically generates a report to the IRT Information Security Team.
Coursework Tools
Search for Tools
Tap into campus-supported software tools and services — or learn more about the tools you're already using — by looking them up in the Software & Tools Catalog.
Learn How to Use Them
The IRT Academic Technology Center's Student Online Technology Resources (OTR) tackles all of your course software "how do I's?" and is a great reference to bookmark for anytime support.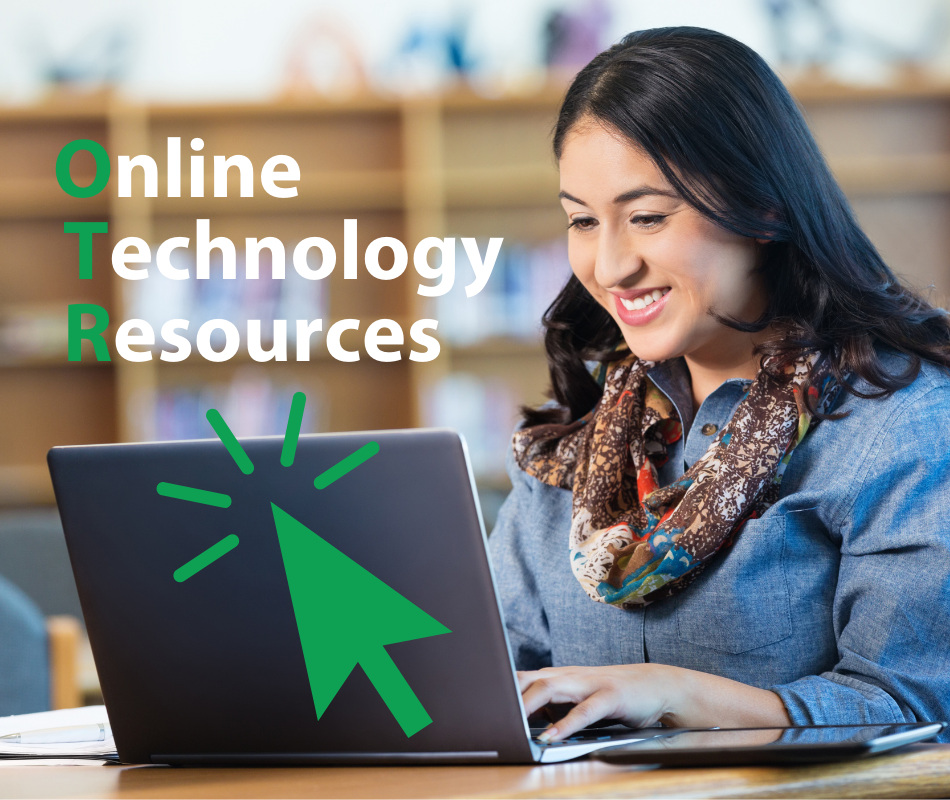 Computer Labs + Remote Access
Traditional, Hybrid, HyFlex - there are exciting new changes to University learning spaces! Campus teams have been upgrading classroom and learning spaces to meet the needs of faculty and students. Whether you'll be in attendance — or participating from home — our commitment is to ensure that technology supports your success!
Computer Labs
Since not all on-campus Computer Labs have reopened (but check back as things change quickly!) use Remote Computer Lab Access as an alternative — which allows you to tap into campus computer lab software from your own device.
View Computer Labs & Remote Access Instructions
Laptop + Equipment Checkout
Whether you're BYOD'ing, have a long-term loan through the Laptop Checkout program, or need to request a laptop or equipment, the Laptop & Equipment Checkout Program will continue to be a resource for you.

Device Checkout Guidelines
Short-term and Long-term options On campus? You can check out a laptop for up to 4 hours from the Library or University Union, or request a long-term option through the IRT Service Desk.
No longer need the device(s) Please return whatever is unneeded to the IRT Service Desk Team at your soonest convenience to help create opportunities for your fellow Hornets.
Still need it? If you continue to need a checked out device or equipment for any remote learning purposes for the Spring semester, it will be extended through May 2022.
Need new/different equipment? You can request equipment (such as a webcam, internet hotspot, headphones) which are available on a first-come, first-served basis.
Internet Connection Options
If you're on campus, your devices should automatically recognize and connect to eduroam, our official campus internet. If you have new devices — or just new to being on campus — our campus wireless section covers device-specific connection instructions.
What if I'm off campus?
In addition to on-campus options, the campus closure necessitated additional options for supporting remote operations — and some of these needs continue even with campus reopening. Whether on-campus or learning remotely, check out off-campus alternatives, including the FCC's Emergency Broadband Benefit Program.
Campus Wireless & Remote Internet Options

Wi-Fi 6 & Expanded Campus Coverage

We continue to upgrade more campus buildings to the new standard, Wi-Fi 6. Depending on the age of your personal devices you bring to campus, you may need to install driver updates.
Find out which buildings offer this even faster internet connection, and what you need to know to ensure your devices such as laptops and mobile phones can tap in!
In addition, the IRT Network Team has been hard at work expanding campus coverage to help facilitate outdoor activities and studies. Find your next study spot!
Printing
Printing on Campus
While keeping it on screen is still best, look up participating campus PrintSmart kiosks to print or copy — or choose the sustainable option of scanning to OneDrive.
PrintSmart Locations + How To's

Coursework Printing Services
University Print & Mail Services is your go-to resource for coursework related printing, such as posters and other materials. Check out their offerings and rates!
Get Support
Answer not in the Student OTR or Software Catalog? Connect with the IRT Service Desk Team: