Chulalongkorn University, Thailand
Chulalongkorn University, or "Chula" for short, is Thailand's first public university and was established in 1917 by His Majesty King Vajiravudh (Rama VI). It was named after his father, His Majesty King Chulalongkorn (Rama V) who laid the foundations for modern education in Thailand. The University extends over 456 acres in the heart of Bangkok (Pathumwan, Bangkok, Thailand). Since its beginning, Chula has grown to become a comprehensive university, which offers over 500 programs in almost all areas of study. There are more than 40,000 students at the bachelor, masters, and doctoral levels.
Learn more about life as an exchange student at Chlua!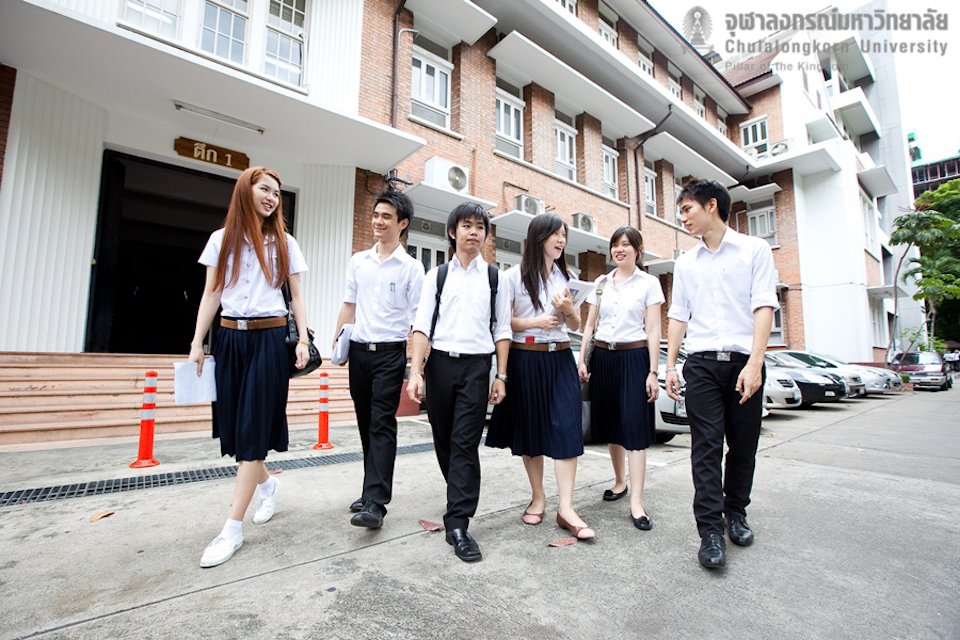 Academic Eligibility
2.75 GPA or higher at the time of application
One semester completed at Sacramento State
Sophomore or higher standing (30+ units completed)
Course Offerings
Biology
Business Administration
Chemistry
Communications Studies
Economics
Engineering
Global Studies
International Relations
Political Science
Psychology
Estimated Costs
*Indicates fees paid directly to CSUS – tuition and insurance rates subject to change.
Estimated cost of Chulalongkorn University

| Expense | One Semester | Two Semesters |
| --- | --- | --- |
| Tuition and Fees* | $3,709 | $7,418 |
| Insurance* | $300 | $500 |
| Airfare | $1,000 | $1,000 |
| Housing | $2,000 | $4,500 |
| Personal Expenses | $2,500 | $5,000 |
| Total | $9,509 | $18,418 |
Housing Options
On-campus accommodation for international students and visiting faculty is available at Chulalongkorn University International House (CU iHouse).
CU iHouse is a 26-story, 846-unit, on-campus residence for international students and lecturers. Rooms come fully furnished with air conditioning, modern conveniences, 24-hour security, and safety systems. The residence is included in the university's shuttle bus services. Three months payment due in advance (two month deposit plus first month of rent).