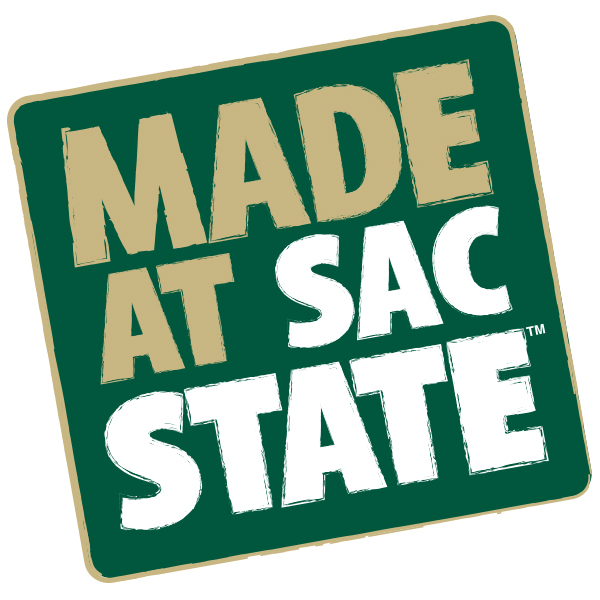 If you missed the first season of Made at Sac State – The Video Magazine, now's your chance to catch up. Encore presentations are running through Jan. 30 on Sacramento Comcast Channel 16.
The video magazine highlights the outstanding students and faculty who make the University great. Each episode spotlights one of the campus's eight colleges. The series is created and hosted by University Public Affairs Executive Producer Gloria Moraga, a former longtime television reporter in Sacramento.
The program was awarded the 2014 Excellence in Communications Award of Excellence from the California Association of Public Information Officials and an Influence Award from the Public Relations Society of America's California Capital Chapter.
First up are the College of Health and Human Services and the College of Natural Sciences and Mathematics. Air dates are 10-11 a.m. Thursday, Jan. 7; and 8-9:30 p.m. Saturday, Jan. 9.
The schedule for the remainder of January is:
College of Social Sciences and Interdisciplinary Studies and College of Arts and Letters
Monday, Jan. 11, 7-8 p.m.
Tuesday, Jan. 12, 2-3 p.m.
Thursday, Jan. 14, 10-11 a.m.
Saturday, Jan. 16, 8-9:30 p.m.
College of Education and College of Business Administration
Monday, Jan. 18, 7-8 p.m.
Tuesday, Jan. 19, 2-3 p.m.
Thursday, Jan. 21, 10-11 a.m.
Saturday, Jan. 23, 8-9:30 p.m.
College of Continuing Education and College of Engineering and Computer Science
Monday, Jan. 25, 7-8 p.m.
Tuesday, Jan. 26, 2-3 p.m.
Thursday, Jan. 28, 10-11 a.m.
Saturday, Jan. 30, 8-9:30 p.m.
In addition, Comcast Channel 16 will broadcast University President Robert S. Nelsen's Fall 2015 Address from noon to 1:30 p.m. on four successive Saturdays (Jan. 9, 16, 23, and 30) and Sundays (Jan. 10, 17, 24, and 31).
The programs are part of a partnership with the Sacramento Educational Cable Consortium that also will include academic lectures, convocations, faculty research presentations, and commencement videos. Visit www.secctv.org for a complete schedule.
For more information, visit Sacramento State's video site at www.youtube.com/user/SacStateVideo or call the University's Public Affairs Office at (916) 278-6156.