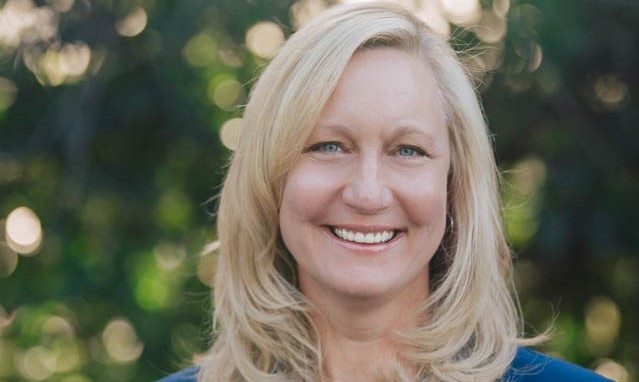 Shannon Williams, director of Sac State's Institute for Social Research, says that although many of the region's residents love where they live, disparity in their opinions about some issues is clear. (Special to Sacramento State)
As she commutes from her home in east Sacramento to her office at Sac State Downtown each day, Shannon Williams is greeted by a city on the upswing.
She sees new apartment buildings sprouting across midtown; hotels and lofts rising along downtown streets; and lively restaurants, shops and clubs that keep Sacramento humming day and night.
She also sees an increasingly visible number of poor and homeless people seemingly left behind as the region matures.
Her observations are being echoed by results of the "Livability Poll," a survey released by the nonprofit Valley Vision and Sac State's Institute for Social Research (ISR), which Williams directs.
Although most poll respondents said they are satisfied with their quality of life and have pride in the region, they expressed concerns about a lack of affordable housing and a growing homeless population. The research reveals deep divisions in opinion about whether the region should continue to aggressively build and expand – or slow things down.
The Livability Poll is the third study fielded by Valley Vision and ISR to gauge the thoughts and priorities of the region's residents. Responding to the survey were 960 people in Sacramento, El Dorado, Placer, Yolo, Yuba, Sutter, Solano, and San Joaquin counties.
Evan Schmidt, director of strategy and evaluation for Valley Vision, said Sac State's research expertise has been essential to the studies' success. For the livability survey, ISR used methods similar to those it employs in its respected CALSPEAKS statewide polling project, Schmidt noted.
"Sac State brings the academic rigor, the methodology and expertise in analysis of the data," she said. "I think this is a really important partnership and really important data for the region as a whole. It's a great lens for looking at public perception of critical issues."
Valley Vision will present detailed results of the Livability Poll at a community event on Jan. 25 at the downtown campus.
Schmidt said she hopes the data will help guide policymakers as they plan for the region's future. The poll is a "benchmark" study that could be updated annually, she said.
The survey shows:
78 percent of respondents said they are satisfied with their quality of life, and 63 percent said they are proud of where they live.
26 percent identified homelessness as the region's most pressing concern.
51 percent say they want more new-housing development; 49 percent prefer less.
20 percent said they regularly get food from food pantries
"Sacramento has changed dramatically over the past 20 years," said Williams, who grew up in the capital. "The survey shows that people really love Sacramento, and appreciate its diversity. But it also highlights a lot of disparity. That disparity is much more evident today than it was in the past."
The ISR, which is turning 30 this year, works with government agencies, nonprofit groups and academic communities to perform research that addresses social issues. It is a key factor supporting Sac State's status, defined by President Robert S. Nelsen, as the community's anchor university.
Williams joined the institute in October 2017 from Sacramento-based LPC Consulting Associates, where she was research director. She previously was a research associate with JBS International, and was involved in projects focusing on international development, education, and labor-force development.
"I love the idea of working for the University and for the community," Williams said of her current role. "This job is the best of both worlds." – Cynthia Hubert