Recognizing Our Scholars
Alan Figueroa-Camarena
"My journey this year has been an uphill battle, and every day I seem to be getting close and closer to the top."
Alexis Garcia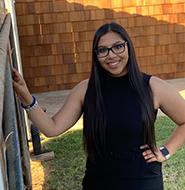 "Despite all the uncertainty, throughout the semester I have been successful by taking care of my mental health, pushing myself and believing in myself. Hard work and a little self-care goes a long way."
Aleyah Glasper
"I have been successful by being consistent with my workflow. I have joined clubs on campus to help me with my mental health outside of classes to help keep going in these courses!"
Alma Guerra Luna
America Armenta
Ana Marisol Gutierrez
Andrea Forero
Beatriz Solorio
"I have been successful by landing my internship placement this summer at the Children's Receiving Home."
Bryan Steve Hernandez
"My perseverance, commitment, discipline, and focus had led me to success this past year. For me it hasn't been easy, but nothing is impossible to reach your dreams. I will also thank my family for the support and integrity they given me through my education and able to achieve my goals at all cost."
Christopher Charles Chilton
"My first semester at Sac State has been challenging, but extremely fun and has taught me many things. With the pandemic still intact, I've been forced to not only focus on my studies, but my children's as well. I have a 9 year and a 7-year-old that is dealing with high-functioning autism, so my story of success has been consistency. I've continually marked down when assignments/quizzes and discussion post responses are due in my student planner and will check them off as I go along. During the nights, when work is over, and my family is asleep is when I do the bulk of my reading. It hasn't been what I thought my first semester of college would be, but the process I have created for myself seems to be working and I am excited about my future semesters at Sac State! #StingersUp"
Clarissa Sandoval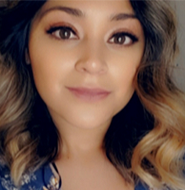 "This semester I have been successful by setting a schedule for completing and reviewing assignments, although online is not like in-person classes I have found using my calendar and setting reminders helpful."
Emmanuel Eno Idem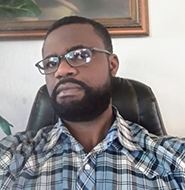 "Over this past year, I have been successful by submitting my assignments on time, showing up for class on time, communicating promptly with team members as well as reaching out directly to my Professors to ask questions whenever I am confused about any class-related issue. Adopting an effective time management strategy has been pivotal in achieving the afore-mentioned successes."
Franklin Tobias
"I got straight A's on my first semester of college"
Hakalah Witherspoon
Iara Deraniyagale Dantas
"This year has been an immense amount of growth spiritually and mentally for me. This pandemic has shown me how important it is to not to give up when assignments are piling up because I know I'm going to pull through it."
Jacqueline Antonio
"Beint he first generation in my family has motivated me to be successful this past academic year. I'm thriving and pushing through with this pandemic."
Jade Dove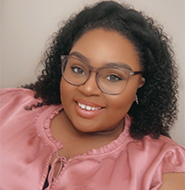 "This past year has been bonkers. Yet, I am grateful because not only have my grades increased, but I am starting a new business venture!"
Janai Belmonte
"Thank you family and everyone else for guiding, teaching, motivating, inspiring, and most importantly believing in me on my journey through the Hornet's nest! Without your determination to see me succeed, I wouldn't have crossed the finish line! I feel proud calling myself an alumna of this university, which means there's only one more thing left to say: "Stingers Up, Class of 2021 & Just REC it!"
Jasmine Long
"I've been successful this semester by maintaining passing grades in all of my courses, especially with it being my first semester at Sac State as a transfer student."
Jenny Vaa
Jocelyn Witherspoon
Jonella Blair
"This year I returned to school after a 9-year break (I got married and expanded my family). I didn't realize how tough it would be with all the kids on Zoom school with me but I think have the opportunity to return to school remotely allowed for a smooth transition. We have to always make the most out of every circumstance and to have the support of my family SO nearby, has aligned me for a successful semester!"
Joselin Esmeralda Salinas
"This past semester I have been able to be successful because of the support system I have around me. I feel extremely lucky to have people around me that inspire me to do better every day even when I feel discouraged."
Kenna Cate
"Like everyone else, the pandemic has worn on me in ways I could never have imagined. But my short-term goals never wavered: keep my grades up enough to be invited to Beta Gamma Sigma--the business honor society-- and get an internship in supply chain management. I achieved both and am so excited to be on the path to the next big chapter of my life."
Lillia Obeso
"I have been successful in these two years in a positive way. I feel more confident writing papers and I feel successful speaking in front of other people. I can also see that I'm faster at thinking when it comes to ideas. I think the practice of reading and writing has made me a better person and I'm grateful for that. Thank God and my family for all the support."
Lindsey Herring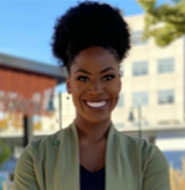 Marco Galindo
"I've been successful this past year by pushing myself to do well in my classes in this virtual setting".
Mariah Nicole Palomo
Mariah Perry
Marina de la Cruz Ramirez
"How I have been successful this past academic year is by being involved in student clubs and programs that can help me contribute more in my resume."
Marissa Monique Marin
"I have been successful this past year because I have been able to learn more about myself and grow into a mindset of positivity."
Marivel Oropeza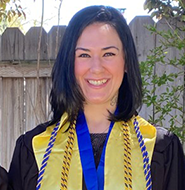 "I'm happy to say that I have been successful beyond measure this semester because I keep myself in a positive environment. I try to keep a balance between schoolwork, but also self-care, such as hiking, bike riding, a walk, journaling, I play piano, and I remind myself that my faith in God can get me through anything and I read the Bible."
Michelle Dora
Piper Quintana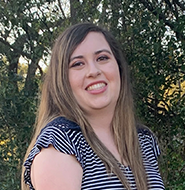 "I'm so excited of what my future holds! I would love to dedicate to my friends and my family who were always there for me of all of the support!!"
Rachelle Hann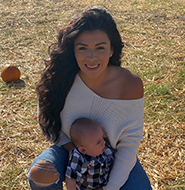 "In the academic year of 2020-2021 I became a wife, a mom, and a graduate; successful beyond measure."
Rameen khalid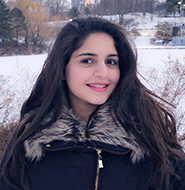 "Yes, time management played a huge role for me. I always struggled with managing my time and my priorities. But because of this program and Leonor Ehling, I was able to prioritize my work."
Rebekah Williams
"Psalm 37:4 Delight yourself in the Lord and he will give you the desires of your heart."
Tatiana Coronado
"I have been successful by setting specific goals and achieving them through faith. It is important to believe in yourself and trust the process."
Toluwani Olukoya
"Perseverance is failing 19 times and succeeding 20th" this is what I tell myself whenever I get overwhelmed. The goal is to finish not quit."
Valeria Leyva
"I'm incredibly grateful for everyone and every opportunity I had to be successful during my four years here. Now I can't wait for the next chapter in my life! We did it!"
Viviana Ayala Rodriguez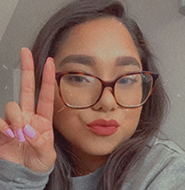 "Now go, and make interesting mistakes, make amazing mistakes, make glorious and fantastic mistakes. Break rules. Leave the world more interesting for your being here." —Neil Gaiman"
Yelena Jennifer Ramirez
"I don't know how I made it, but I did! My family and close friends have helped push me to earn my degree, and it feels great that all of my hard work and stress is finally paying off."
Yesenia Lupian
Ysabel Melgoza
"Throughout the past years it's been a bit challenging. I succeeded by studying hard and trying my best to stay on top of things."