Behind the Scenes - 2016 California Public Higher Education Collaborative Business Conference
In October, Sacramento State hosted the 2016 California Public Higher Education Collaborative Business Conference, culminating in over 200 managers, staff, and administrators from across all three higher education systems.
The purpose? To discuss how we can leverage our three systems in a way that will benefit all of our students. To do this, attendees had access to over 20 workshops and breakout sessions with keynote speakers from different backgrounds sharing their insights and successes in higher education.
The stage was set, and the task was at hand. Would Sac State deliver? Read more.

Message from the VP
Dear ABA Staff Professional,
As the fall semester begins to wind down, I would like to acknowledge all of the changes the ABA family has been a part of this year. I am sure many of you may be experiencing changes in management or a period of uncertainty in leadership. Each person experiences change differently...read more.
ABA News
We heard you!
Did you attend the Coffee and Conversations event in September with ABA Vice President Stacy Hayano?
Are you curious about the follow up to your questions and concerns?
Check the ABA Homepage in the next few weeks to see a detailed report on the progress being made regarding your feedback.
We value each one of you and your concerns. Read more.
Green News

Earlier this year, Sacramento State earned a gold rating from the Association for the Advancement of Sustainability in Higher Education (AASHE) from their Sustainability Tracking, Assessment & Ratings Systems (STARS) program. Read more
Awards & Recognition
















Sac State's Police Department added another award for their wall when Office Nathan Rice received the Mothers Against Drunk Driving (MADD) Hero Award. To qualify for such an award, an officer must work to reduce the number of DUI drivers on roadways. Read more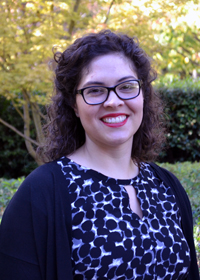 Staff Spotlight
In each issue, the FOCUS Newsletter spotlights an ABA staff member whose work deserves mention. Recently, our spotlight has asked how their work contributes to student success, and how their efforts align with the President's "Finish in Four" campaign. In addition, staff professionals share their careers experiences while working in ABA. Read more.
Fresh Faces & Fond Farwells
In each issue, ABA welcomes and remembers members of the ABA family. Join us as we celebrate those who have served with us, and embrace the new employees who's resposibility it is to fill their shoes. Read more.
ABA Off the Clock with Don Nahhas
In this special edition of ABA Off the Clock, we feature Risk Management Administrative Support Coordinator Don Nahhas. Don's son passed away earlier this year. Despite this family tragedy, he and his wife sought to turn their heartbreak into something positive, by giving back to their local community in their son's memory.
From his own words, Don Nahhas, in this edition's ABA Off the Clock. Read more.