Google Docs and Spreadsheets

How to Collaboratively Create and Share Online; Documents, Spreadsheets, and Presentations
.
Sign up for a Google account then,
Go to http://docs.google.com/

Click on New, choose either Document, Spreadsheet, or Presentation from the drop down menu.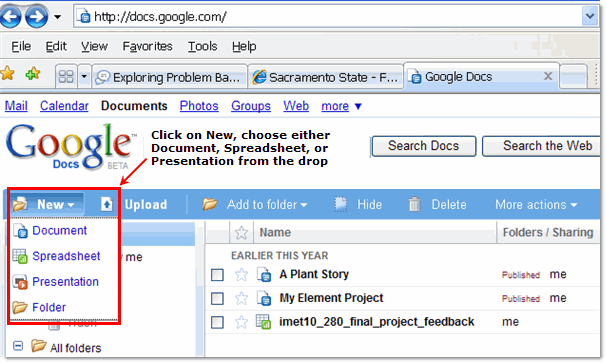 Click Share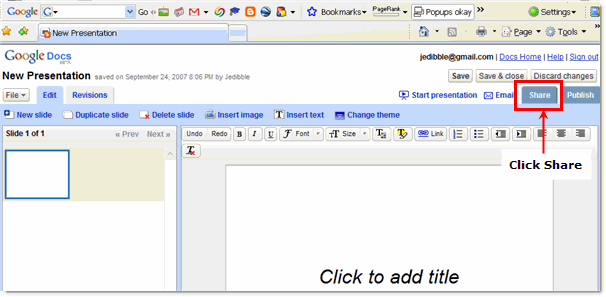 Gather the email addresses of your group members and enter them into the
Invite people box, click Invite collaborators.
Optional:
Use Google Calendar to meet online OR just email one another and set up a time to work online.