Business Advisory Council
The Business Advisory Council (BAC) provides input and assistance to the College of Business (COB) as it seeks to fulfill its mission, including issues related to resource development, external relations, and strategic planning. The BAC is comprised of alumni, community leaders, corporate partners, and other friends of the University. Individuals selected have demonstrated leadership in their chosen field, and are committed to the mission, vision, and success of the COB.
John L. Allen
Senior Vice President, Wealth Management at Morgan Stanley
John grew up in Sacramento and joined Merrill Lynch in 1995 where he eventually established the Allen Feest Group, relocating his team August 2016 to Morgan Stanley. He is a co-founder and board member of the Sacramento Angels (a private investment group), president and CEO of Loomis Tank Lines, Inc., President of A&H Ventures, founding member of Sacramento Business Owners. He graduated from Sac State in 1969 with a BS in accounting.
James Beckwith
President and CEO, Five Star Bancorp
James is President & CEO, Five Star Bank and its holding company, Five Star Bancorp. He has served on the College of Business Administration Business Advisory Council. He is a member of the President's Campaign Committee. He also serves on the boards of the Sacramento Metro Chamber of Commerce, KVIE, Valley Vision, and the California Independent Bankers. His past service includes LEED (Linking Education & Economic Development) and SACTO. He received his BS from San Francisco State University in Business Administration with a concentration in Accounting.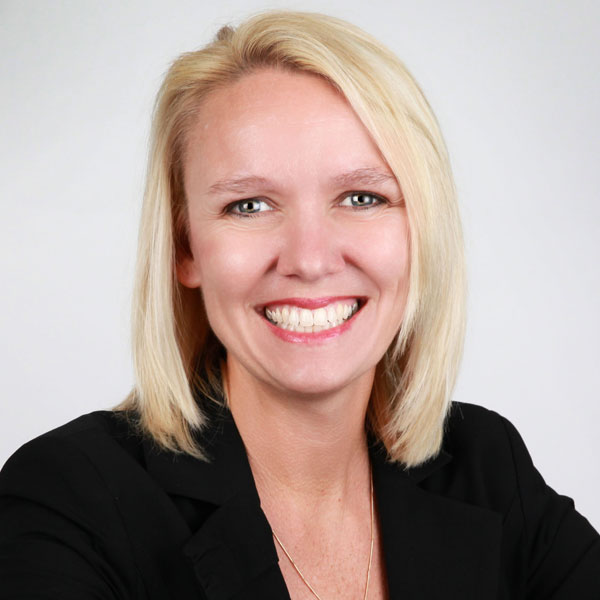 Jill Brown
President, Principal Funds Distributor
Prior to being appointed to her position in 2010, Jill was Chief Financial Officer of Principal Financial Group. Jill has been instrumental in securing gifts from Principal for scholarships and for financial services equipment (i.e. Bloomberg Terminals) for our Finance concentration. Principal as provided gifts in excess of $70,000 to the CBA, including $25,000 in each of the last two years. They have also approved $25,000 for our Bloomberg Business Terminals.
Crystal Coleman
Partner, Assurance Services
Crystal Coleman is an audit principal at CliftonLarsonAllen LLP, the Minneapolis-based accounting firm that recently merged with Sacramento's Gallina LLP. Prior to the merger, she was an audit partner with Gallina. Crystal served as a part-time lecturer in the College of Business where she taught both undergraduate and graduate level accounting courses for about 14 years. She previously served on the University Enterprises, Inc. Board of Directors and as Treasurer on the Board of Trustees of the Sacramento Construction Management Education Foundation (SCMEF), the private foundation that supports the Sacramento State Construction Management Program. Crystal is a licensed CPA and a member of the American Institute of Certified Public Accountants and California Society of Certified Public Accountants.
Matt Cologna
Senior Director, Cushman & Wakefield.
Matt is on the Board of the Alumni Association and Vice President of their Membership and Fund Development Committee. He graduated from Sac State in 1994 with a degree in Strategic Management and received a College of Business Administration Alumni Award in 2009. He is married to Christine Cologna '94 (Business Administration). He and Christina are lifetime Alumni Association members.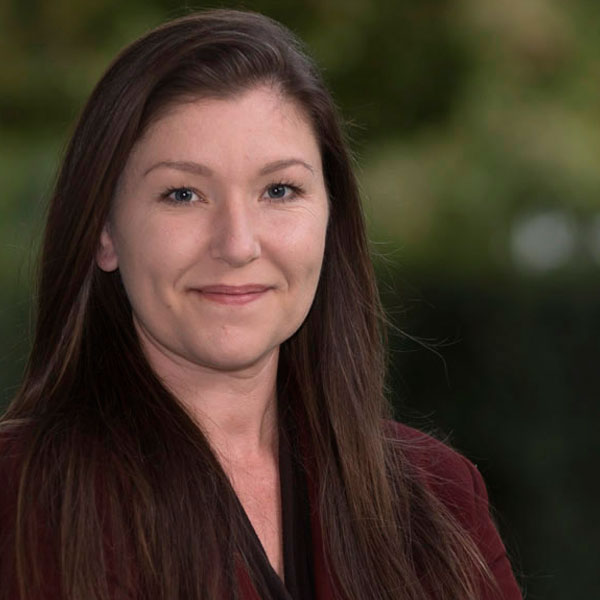 Deanna Daly
Principal, The Daly Consulting Group
Deanna is currently the principal of her own business, The Daly Consulting Group. She is also a professor in the College of Business. Deanna has been a long time board member of the Business Alumni Chapter and currently serves as the chapter's president. She is an annual Alumni Association member. Deanna graduated from Sac State in 2001 (Strategic Management and Marketing) and also received her MBA from Sac State in 2009.
Michael Fabbrini
Pacific Region Director of Finance for UNFI
Michael is the Pacific Region Director of Finance for UNFI, the nation's largest distributor of Natural and Organic foods. He graduated from Sac State with a degree in Finance (2013) and received his MBA from Sac State (2016) while earning several recognitions, including Outstanding Student Award in Finance, MBA Outstanding Student Award, and Best MBA Public Speaker Award. Michael frequently returns to Sac State to speak at MBA information sessions and MBA Networking Association events such as the semester end Send-Offs and Professional Development Events. In 2017, he earned a certificate in Leading Strategic Growth and Change from Columbia University. In his free time, he enjoys attending live music events and classic car shows, trying new restaurants, or spending time with his better-half, Rebecca, and their two Labrador Retrievers.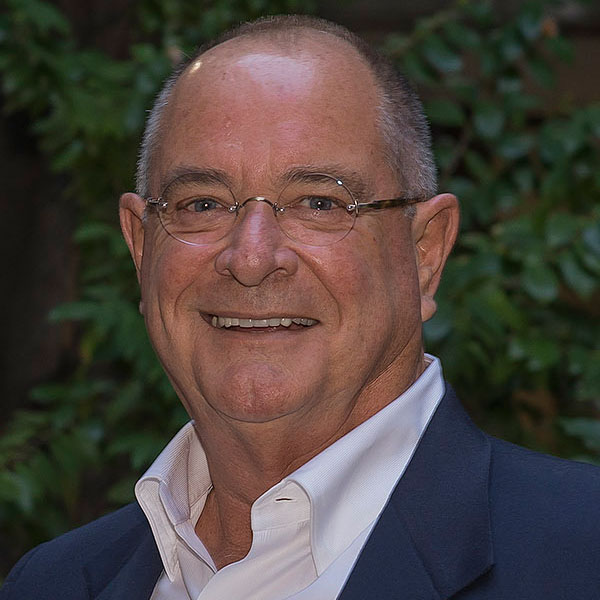 Dennis Gardemeyer
President, Zuckerman-Heritage, Inc.
Dennis is the CEO and co-owner of Zuckerman-Heritage in Stockton, the largest sod producer in California, along with Ed Zuckerman. He is also CEO and co-owner of Zuckerman Family Farms, Inc., which rotates crops of commercial potatoes, seed potatoes, tomatoes, corn, wheat, asparagus, wine grapes and olives on over 10,000 acres in Stockton. He is also the co-owner of Heritage Land Co., Inc., which leases land, equipment and labor in the Stockton area. Since 2012, he has been Chairman of the Board of Heritage One Door and Building Solutions, LLC, which is the largest pre-hung door company in California. He is also chair of the board and co-owner of Delta Growers, Inc., a chemical and fertilizer distribution company; and on the Board of Trustees for the California Agricultural Network (CAN) Self Insured Group, the largest Agricultural SIG in the state. He has received a CBA Alumni Award in 2000 and a Distinguished Alumni Award and Order of the Hornet Award in 2001. Dennis graduated from Sac State in 1971 (Finance) and also received his MBA from Sac State in 1974.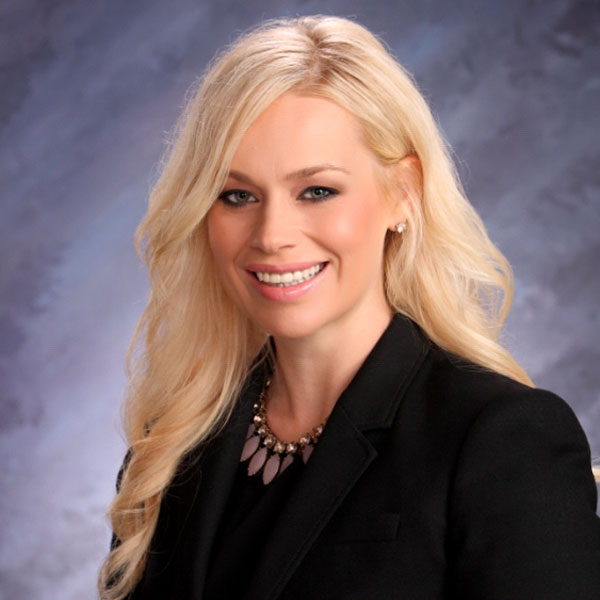 JoDee Harrison
Business Banking Manager, Northern and Central California Business Banking Group
A 23-year veteran of Wells Fargo, Harrison started her Wells Fargo career in 1995 as a Retail Store Teller. Her success over the years promoted her through various positions as a Customer Service Representative, Personal Banker, and Store Manager. In 2005, she followed her passion of partnering with business clients and joined the Business Banking team. Harrison has excelled during her last twelve years and has held various positions from a Business Relationship Manager to the role of Business Banking Manager. Harrison is a native of Northern California and graduated from Sac State with a degree in Business Administration in 2000.
Gail Jones
Senior Business Advisor to Chief Human Resources Office
Gail has been with VSP Global Human Resources for nearly 25 years, currently serving as the Senior Business Advisor to the Chief Human Resources Officer (CHRO). In this role, Gail manages key initiatives and high-level projects assigned to the CHRO from VSP's Chief Executive Officer/President and Board of Directors; ensures successful implementation of HR initiatives/objectives and recommends solutions thereof; and serves as trusted advisor and confidant to the CHRO. Previous roles at VSP include HR Operations Manager, HR Business Specialist, Communications Specialist, Generalist, Trainer and Recruiter. Gail is sought after for her expertise in operational efficiencies, process improvement and communications.
Gail is a former inaugural Board Member of VSP's Political Action Committee. Active in the community, she volunteers as a Foundation Committee Member and workshop facilitator for the Youth Leadership Collaborative sponsored by the Sacramento Black Chamber of Commerce; and has also donated her time to teach Human Resources and process improvement workshops to small business owners through the Women's Business Center at California Capital Financial Development Corporation.
Gail has an Associate Arts Degree in Legal Assisting; a Bachelor of Science Degree in Business Administration/Human Resources (2004) and a Master of Business Administration for Executives (2011) both from California State University, Sacramento. She regularly participates in the EMBA Program's recruitment and orientation events; enjoys mentoring young people; is avid sports fan (Sac Kings, 49ers!); and also does print/web/commercial work as a lifestyle model.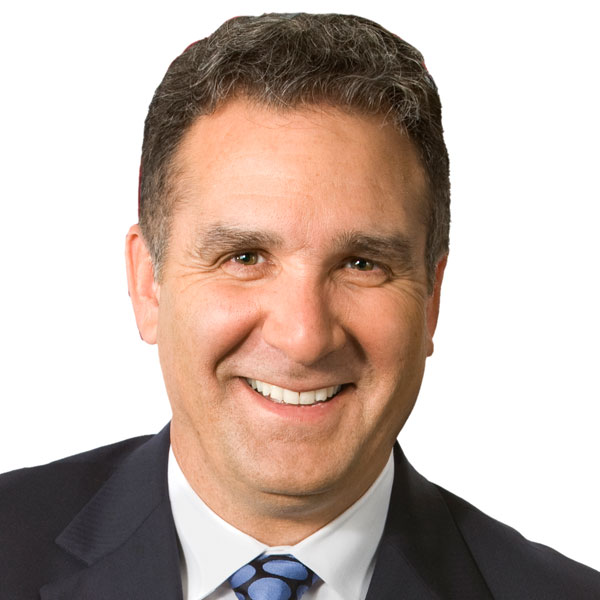 Ken Macias
President and CEO, Macias Consulting Group, Inc
Ken is the Founder and a past Board Chairman of Macias Gini & O'Connell LLP, one of the fastest growing CPA firms in the nation. Ken has more than 35 years of experience in accounting. He was appointed to the prestigious AICPA Governing Council. He is the past Chair of the California Hispanic Chambers of Commerce and Sacramento Hispanic Chamber of Commerce, and was recognized as one of the 100 Most Influential Hispanics by Hispanic Business Magazine in 2003. He received an MBA from Golden Gate University and his master's degree and doctorate in public administration from USC. He received both a CBA and Distinguished Alumni Award in 2004. He has two degrees from Sac State: Marketing, 1979, and MS Accountancy, 1990.
Chelsea Minor
Corporate Director for Consumer & Public Affairs for Raley's
Chelsea Minor is the Corporate Director for Consumer & Public Affairs for Raley's, an innovative, regional, family-owned grocery chain, operating in Northern California & Nevada. She serves as the spokeswoman for the organization, while developing and executing the company's consumer, public affairs and brand reputation strategies. She manages Raley's brand and external communication, including customer engagement, media relations, blogs, social media, sports marketing and community relations. Minor graduated from California State University Stanislaus with a degree in Social Science and completed her Master's in Business Administration for Executives at California State University Sacramento.
Attila Miszti
Director of Line Assets for SMUD
Attila Miszti is the Director of Line Assets for SMUD. He is responsible for Vegetation Management, Line Design, Line Maintenance, and Line Construction. Attila was hired by SMUD as the Enterprise Performance Planning Coordinator in 2009 and has gained valuable operational perspective by working in roles within Grid Planning, Procurement, Warehouse and Fleet prior to joining Line Assets in 2015. Prior to SMUD, Attila worked for several international companies—GAP Inc., MCI WorldCom, and Citigroup. He holds a BA in Applied Economics from the University of San Francisco and an MBA from CSUS.
Bill O'Keefe
Executive Vice President, InterWest Insurance
Bill serves as Executive Vice President at InterWest Insurance Services since 1977 working with employers throughout Northern California. He is a 1980 graduate of Sac State with a BS in Business Administration. In addition to his service on the Advisory Council, Bill also serves on the boards of the United Cerebral Palsy Foundation as trustee and past Chairman and the Sacramento Life Center, also as member and Past President. Prior community service includes board membership at the YMCA of Superior California and Boy Scouts-Golden Empire Council. Bill and his wife Mary have been Sacramento residents since 1977 where they raised their four children.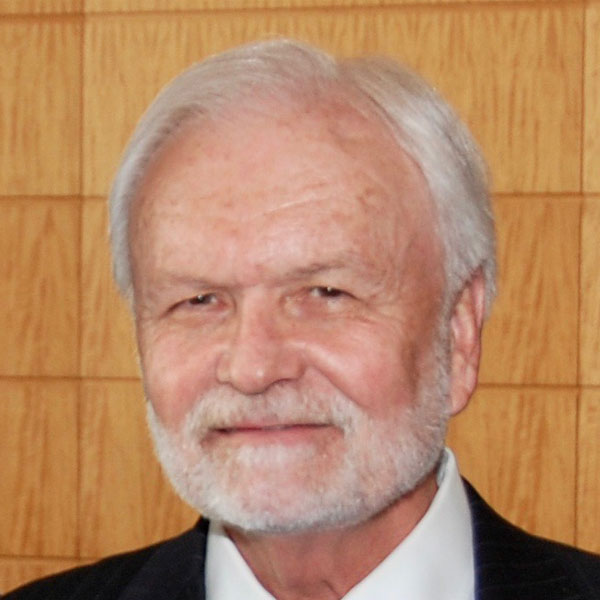 Robert Rivinius
Executive Director, Family Business Association of CA
Bob is the Executive Director of the Family Business Association, and new trade association representing family businesses in California and addressing public policy issues affecting family businesses. Prior to these ventures, he was the President and CEO of the California Building Industry Association. He has received a CBA Alumni Award and a Distinguished Alumni Award. Bob graduated from Sac State in 1968 with a degree in Marketing.
Debra Sleigh
Executive, Adventist Health IT, Cerner Corporation
Debra Sleigh recently left her position as the National Vice President of Information Technology, Strategic Transactions for Catholic Health Initiatives (CHI), a faith-based, non-profit healthcare provider based in Colorado. CHI provides services for over 76 hospitals and 42 long-term healthcare facilities across 20 states. She was recognized by ComputerWorld Magazine as one of its "Premiere 100 IT Leaders for 2007". She has two degrees from Sac State: Business Administration, 1983, and MS Management Information Science, 1986.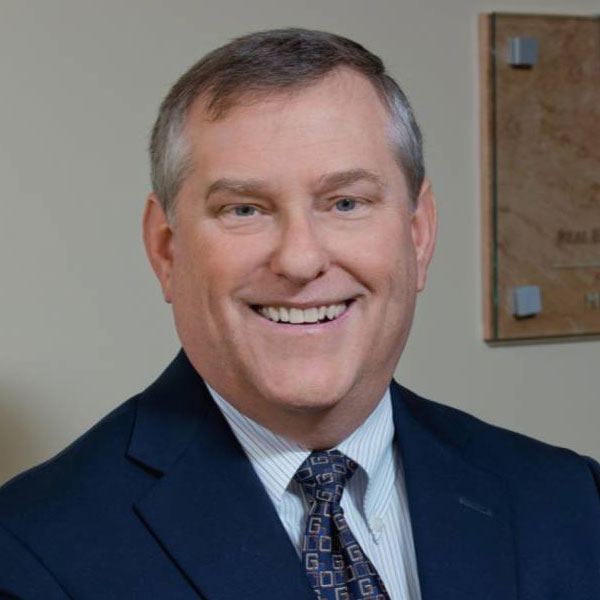 Dana C. Smith
Vice President, Union Bank
Dana has been in the banking industry for over 30 years. He received an Alumni Honors Award from the Management Department of the College of Business. While he was earning his MBA, Dana was the student coordinator for the CBA's Small Business Center. He has two degrees from Sac State: Marketing, 1983, and an MBA, 1985.
Tim Stenvick, CPA
Tim retired in 2019 after 37 years of professional experience with Deloitte. Tim was the Managing Partner for Deloitte's Sacramento office for many years and also held other leadership roles for the firm. While at Deloitte, Tim led the Firm's services to many large public and private organizations, and advised his clients on numerous corporate finance matters, including mergers and acquisitions, and equity and bond offerings. Tim's clients included some of the most well-known organizations in the US. Over the years, Tim has had extensive interaction with the governing boards of both public and private entities.
Since retiring, Tim has remained active in both his local and professional community, and he is a past president and current board member of several organizations.
Tim received his BS degree in accounting from California State University, Sacramento.
Virginia Varela
President and CEO, Golden Pacific Bank
Virginia Varela is the President and CEO of Golden Pacific Bank, a Sacramento based community bank with a mission of providing exceptional personal and business banking services and creating customer loyalty and satisfaction. Virginia is a seasoned banker with over 30 years of successful community banking experience, both as a bank executive and as a former banking regulator. Virginia held various positions of authority with regulatory agencies including the Federal Reserve Bank and the US Treasury Department. She was a manager of examinations and supervision, helped develop banking law, drafted Congressional presentations, and provided expertise to financial institutions of all complexities. After retirement from the Federal government, Virginia was President of San Luis Trust Bank in San Luis Obispo, CEO of the Bank of Rio Vista, and COO of the Bank of the Orient in San Francisco, responsible for managing ten branches, including three in Hawaii, and one in China.