Contact Information
Name: Cheryl Osborne, EdD, MSN, RN, FAGHE
Title: Professor of Nursing & Gerontology & Director of Gerontology
Office Location: Benicia 1020
Email: osbornec@csus.edu
Office Phone: (916) 278-7281
Mailing Address: Sacramento State 6000 J Street Sacramento, CA 95819-6132
Office Hours: Thursday mornings by appointment
Professional Degrees & Honors
Doctor of Education, University of San Francisco. Focus: Curriculum and Instruction
FAGHE - Fellow in the Association for Gerontology in Higher Education (2013)
Master of Science in Nursing, California State University Chico. Focus: Older Adult, Chronic Illness & Education
Bachelor of Science in Nursing, Holy Names College.
Diploma: Registered Nurse, Samuel Merritt College School of Nursing
Courses
GERO 121/221: Models for Successful Aging
GERO 122/222: Managing Disorders in Elders
GERO 130: Gerontology Practicum
GERO 131: Gerontology Capstone Practicum
GERO 199/299: Special Problems
GERO 295: Internship/Project
Publications
Osborne, C. (2012-13). Gerontology & geriatric nursing curriculum integration online modules.
PI on two CSU "Give Students a Compass Phase II: Networking Partnerships 2012 & 2013."
Contributor: The dual challenge: Preserving services for the oldest old today; planning for the elderly baby boomers of tomorrow. (2009). Area 4 Agency on Aging, Contributor to final publication of this 7-County Report.
National Advisory Board Member & contributor to US Department of Education FIPSIE Grant with UCLA (Systems Response to Improving Education on Aging in California SAGE).
Contributor to: Lagerquist, S.L. (2012). NCLEX-RN success. Philadelphia: F.A. Davis Co.
Osborne, C. (2005). Sacramento Centenarian Project: Student and Elders Connect. Published in (peer-reviewed) AGHE 31st Annual Conference proceedings.
Osborne, C. (2002). Guidebook for developing an effective internship program. CCGG and CSU Chancellor's Office.
Research Interests
Attitudes About Longevity/Aging
Baby Boomer Needs as an Aging Population
Caregiver Burden/Coping
Curriculum Development
Educational Assessment
Educational Strategies
End of Life Challenges
Functional Restorative Care
Holistic Aspects of Longevity/Aging: Bio-psycho-social spiritual cultural/gender environmental age cohort
Nursing Professional Issues
Professional Socialization
Returning Student's Stressors/Coping
Older Women's Life Transitions
Professional Presentations
2013 - AGHE 39th Annual Meeting and Educational Leadership Conference (Presenter & participant): A Collaborative Model for Incorporating High Impact Educational Practices in GE/Gerontology Courses: Promoting Student Motivation, Engagement, and Retention: A Two Step Process ~ "Compass IIA & IIB" (peer-reviewed).
2013 - Presenter: Implementing Inter-college (Community College and CSU) Gerontology Curriculum (California Community College Statewide Curriculum Conference and California Council for Gerontology and Geriatrics).
2011 - Guest speaker for Renaissance Society Forum Longevity - Participating in the Revolution: Promoting Health (Even During Times of Illness).
2010 & 2011 - Guest speaker in CSUS Design course: Considering Older Adult Needs in Design.
2010 - AGHE 36th Annual Meeting and Educational Leadership Pre Conference Institute Invited Presenter: Learning Goes Both Ways: Creating Intergenerational Experiences that Connect , Explore & Amplify Life Span Understanding.
2009 & 2010 - Facilitator: Evidence-Based Health Promotion for Older Adults: Competencies, Content & UCLA Curricula.
2008 - present - Presenter: UCLA/SCAN Geriatric Medicine Leadership Training Program (peer-reviewed). Includes mentorship of 1-3 fellows in the program.
Professional Activities
Gerontology/Geriatric BRN Certified Consultant: Sacramento City College, CSUS School of Nursing, & West Coast University
Sigma Phi Omega, Gerontology Honor Society, President
Association of Gerontology in Higher Education (AGHE), Fellow
California Council for Gerontology and Geriatrics - CSU Institutional Representative
University of California, Davis Center for Aging Community, Advisory Board Member
Advisory Board, Eskaton Carmichael Adult Day Health Center
California Gerontology Education Center
National Geriatric Nurses Association
Phi Delta Theta
Phi Kappa Phi
Sigma Theta Tau
Associated Websites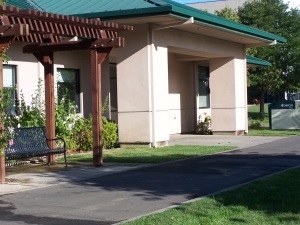 Benicia Hall, location of Gerontology offices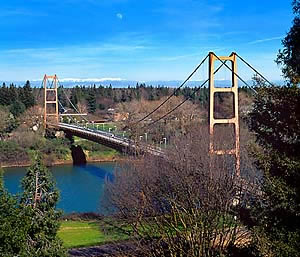 Guy West Bridge
Dr. Osborne's parents in 1977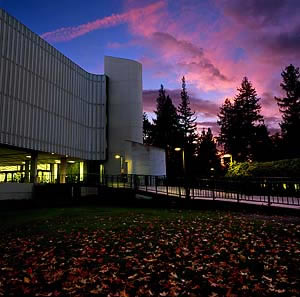 The Sac State Library in the fall