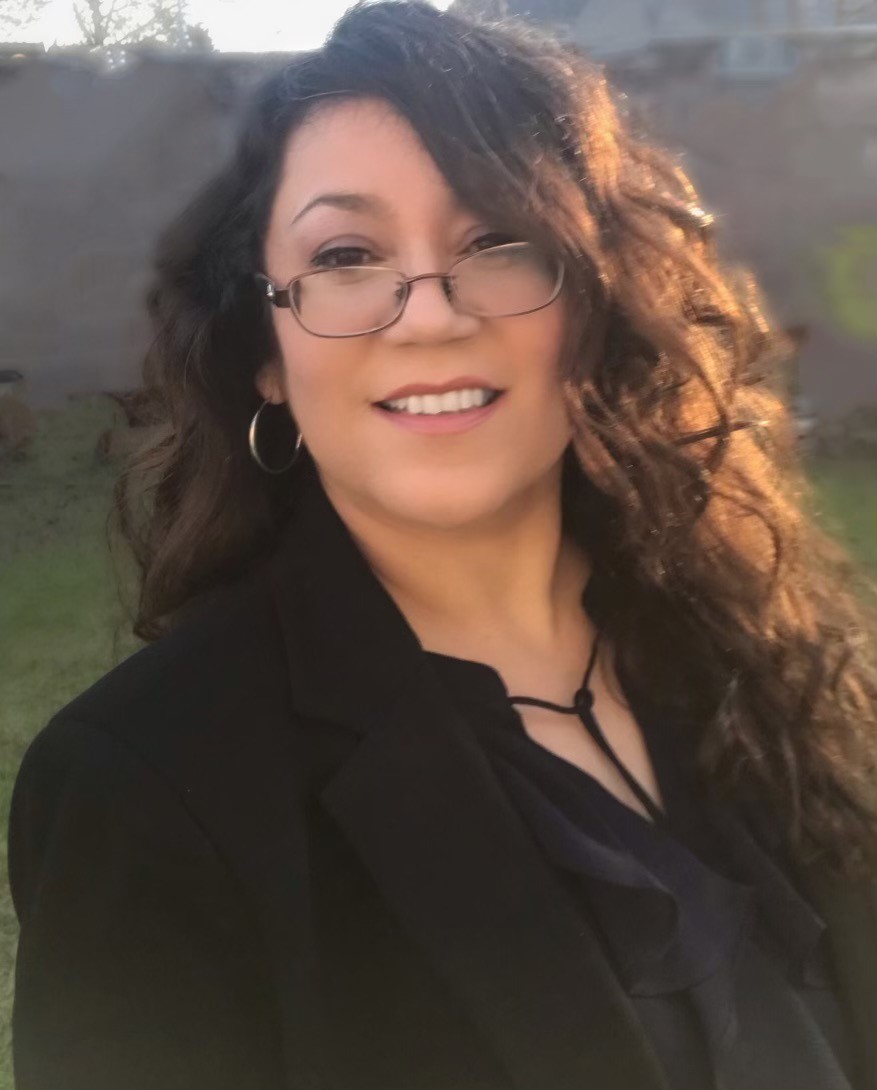 Contact Information
Name: Dr. Elvia Ramirez
Title: Professor
Office Location: Amador Hall
Email: eramirez@csus.edu
Office Phone: 916-278-5856
Mailing Address: Department of Ethnic Studies, 6000 J Street, Sacramento, CA 95819-6013
Pronouns : She/her/ella
Faculty Profile
Dr. Elvia Ramirez is Professor of Ethnic Studies and Director of the Chicanx/Latinx Studies Program.  She received her Ph.D. in Sociology from University of California, Riverside where she specialized in race and class inequality and gender studies.
Professor Ramirez's areas of interest include include Chicanx/Latinx education, graduate (Ph.D.) education, women-of-color feminisms, and immigration. Her current research project centers on Chicanx/Latinx faculty experiences in the California State University system. She has published her research in various scholarly journals, such as Journal of Diversity in Higher Education, Equity & Excellence in Education, Sociological Perspectives, and Journal of Hispanic Higher Education. She was a dissertation fellow with the University of California All Campus Consortium on Research for Diversity (UC ACCORD) and a faculty fellow with the American Association of Hispanics in Higher Education (AAHHE). 
Dr. Ramirez served as the 2018-19 President of the California Sociological Association (CSA). She currently serves as Co-Chair of the Chicanx/Latinx Faculty and Staff Association (CHLFSA) and as Mentoring Coordinator for the Center on Race, Immigration, and Social Justice (CRISJ) at Sacramento State.
Courses Taught
ETHN 11: Introduction to Ethnic Studies
ETHN 100: Ethnic America
ETHN 131: La Raza Studies
ETHN 132: La Mujer Chicana
ETHN 133: Crosscultural Aging
ETHN 136: U.S.-Mexican Border Relations
ETHN 137: Race and Ethnicity in Latin America & Caribbean
ETHN 161: Chicano/Latino Politics & Public Policy
ETHN 194: Research in Ethnic Studies
SOC 194: Special Topics in Sociology: CRISJ Research Mentorship Program
Research and Scholarship
 Select Publications
Ramirez, E. (Ed.) (forthcoming). Latinx Migration & the U.S.-Mexico Border: An Anthology. Cognella Publishers.

Ramirez, E. (2020). "Inequality in the graduate school admissions process: The Chicanx/Latinx experience." In J. Brooks, H. Sarabia, & A. K. Ida (Eds.), Race & Ethnicity: The Sociological Mindful Approach. Cognella Publishers.

Ramirez, E. (2018). "Navigating positive and hostile department climates: Experiences of Latino/a doctoral students." In A. Standlee (Ed.), On the borders of the academy: Challenges and strategies for first generation graduate students and faculty. Syracuse University Graduate School Press.

Ramirez, E. (2017). Unequal socialization: Interrogating the Chicano/Latino(a) doctoral education experience. Journal of Diversity in Higher Education, 10(1), 25-38.

Ramirez, E. & Mirandé, A. (2015). Autoethnography/insider testimonios, common sense racism, and the politics of cross-gender mentoring.  In Caroline S. V. Turner & Juan Carlos Gonzalez (Eds.), Modeling mentoring across race/ethnicity and gender: Practices to cultivate the next generation of diverse faculty. Sterling, VA: Stylus Publishers.

Ramirez, E. (2014). "Que estoy haciendo aqui? (What am I doing here?)": Chicanos/Latinos(as) navigating challenges and inequalities during their first year of graduate school. Equity & Excellence in Education, 47(2), 167-186.

Reese, E., Ramirez, E., & Estrada-Correa, V. (2013). The politics of welfare inclusion: Explaining state variation in legal immigrants' welfare rights. Sociological Perspectives, 56(1), 97-130.

Ramirez, E. (2013). Examining Latinos/as' graduate school choice process: An intersectionality perspective.  Journal of Hispanic Higher Education, 12(1), 23-36.

Ramirez, E. (2011). "No one taught me the steps': Latinos' experiences applying to graduate school. Journal of Latinos and Education, 10(3), 204-222.

Barajas, M., & Ramirez, E. (2007). Beyond home/host dichotomies: A comparative examination of gender relations in a transnational Mexican community. Sociological Perspectives, 50(3), 367-392.

Reese, E. & Ramirez, E. (2002). The new ethnic politics of welfare: Struggles over legal immigrants' rights to welfare in California. Journal of Poverty, 8(3), 29-62.
Leadership, Service, and Awards
Select Leadership and Service
Member, Committee on Rights, Liberties, and Social Justice, Pacific Sociological Association, 2022-24

Director, Chicanx/Latinx Studies Program, Department of Ethnic Studies, Sacramento State, 2020-present

Co-Chair, Chicanx/Latinx Faculty and Staff Association, Sacramento State, 2020-present

Council Member, Pacific Sociological Association, 2021-23

Planning Fellow, Sacramento State Antiracism and Inclusive Campus Plan, 2020-21

President, California Sociological Association, 2018-19

Faculty Coordinator, Mentoring Program, Center on Race, Immigration, and Social Justice (CRISJ), Sacramento State

Chair, Faculty Senate's Committee on Diversity and Equity (CODE), Sacramento State, 2014-17
Select Awards
Outstanding Teaching Award, College of Social Sciences and Interdisciplinary Studies, Sacramento State, 2020-21

Assigned Time for Exceptional Levels of Service to Students Award, Sacramento State

Provost's Research Incentive Fund Award, Sacramento State

Institute for Social Research (ISR) Faculty Research Fellowship, College of Social Sciences and Interdisciplinary Studies, Sacramento State

Outstanding Teaching Assistant of the Year Award, Department of Sociology, University of California, Riverside

Eugene Cota-Robles Fellowship, University of California, Riverside
Professional Associations
Languages
English and Spanish (native fluency)