Contact Information
Name: Dr. Elvia Ramirez
Title: Associate Professor
Office Location: AMD 462A
Email: eramirez@csus.edu
Office Phone: (916) 278-5856
Mailing Address: Department of Ethnic Studies, 6000 J Street, Sacramento, CA 95819-6013
Office Hours: Virtual office hours (via Zoom): Tuesdays, 3:00-6:00pm
Faculty Profile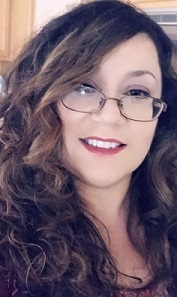 Dr. Elvia Ramirez is Associate Professor of Ethnic Studies. She received her Ph.D. in Sociology from University of California, Riverside. Her research interests center on Chicanx/Latinx students in higher education, graduate education, social inequality, intersectionality, and Latinx migration. She was a dissertation fellow with the University of California All Campus Consortium on Research for Diversity (UC ACCORD) and a faculty fellow with the American Association of Hispanics in Higher Education (AAHHE). 
Dr. Ramirez served as the 2018-19 President of the California Sociological Association. She is currently a faculty mentor for the Pathways Fellows Program and a faculty coordinator for the Taskforce for the Center on Race, Immigration, and Social Justice (CRISJ). 
Courses Taught
ETHN 11: Introduction to Ethnic Studies
ETHN 100: Ethnic America
ETHN 131: La Raza Studies
ETHN 132: La Mujer Chicana
ETHN 136: US Mexican Border Relation
ETHN 137: Race and Ethnicity in Latin America and Caribbean
ETHN 161: Chicano/Latino Politics and Public Policy
Minor in Chicanx and Latinx Studies
For information about the Minor in Chicanx and Latinx Studies, please see link below:
Minor in Chicanx and Latinx Studies
Select Publications
Ramirez, E. (Ed.) (forthcoming). Latinx Migration & the U.S.-Mexico Border: An Anthology. Cognella Publishers.

Ramirez, E. (forthcoming). "Inequality in the graduate school admissions process: The Chicanx/Latinx experience." In J. Brooks, H. Sarabia, & A. K. Ida (Eds.), Race & Ethnicity: The Sociological Mindful Approach. Cognella Publishers.

Ramirez, E. (2018). "Navigating positive and hostile department climates: Experiences of Latino/a doctoral students." In A. Standlee (Ed.), On the borders of the academy: Challenges and strategies for first generation graduate students and faculty. Syracuse University Graduate School Press.

Ramirez, E. (2017). Unequal socialization: Interrogating the Chicano/Latino(a) doctoral education experience. Journal of Diversity in Higher Education, 10(1), 25-38.

Ramirez, E. & Mirandé, A. (2015). Autoethnography/insider testimonios, common sense racism, and the politics of cross-gender mentoring.  In Caroline S. V. Turner & Juan Carlos Gonzalez (Eds.), Modeling mentoring across race/ethnicity and gender: Practices to cultivate the next generation of diverse faculty. Sterling, VA: Stylus Publishers.

Ramirez, E. (2014). "Que estoy haciendo aqui? (What am I doing here?)": Chicanos/Latinos(as) navigating challenges and inequalities during their first year of graduate school. Equity & Excellence in Education, 47(2), 167-186.

Reese, E., Ramirez, E., & Estrada-Correa, V. (2013). The politics of welfare inclusion: Explaining state variation in legal immigrants' welfare rights. Sociological Perspectives, 56(1), 97-130.

Ramirez, E. (2013). Examining Latinos/as' graduate school choice process: An intersectionality perspective.  Journal of Hispanic Higher Education, 12(1), 23-36.

Ramirez, E. (2011). "No one taught me the steps': Latinos' experiences applying to graduate school. Journal of Latinos and Education, 10(3), 204-222.

Barajas, M., & Ramirez, E. (2007). Beyond home/host dichotomies: A comparative examination of gender relations in a transnational Mexican community. Sociological Perspectives, 50(3), 367-392.

Reese, E. & Ramirez, E. (2002). The new ethnic politics of welfare: Struggles over legal immigrants' rights to welfare in California. Journal of Poverty, 8(3), 29-62.
Select Leadership and Service
President, California Sociological Association, 2018-19

President-Elect & Conference Program Chair, California Sociological Association, 2017-18

Faculty Research Mentor, Sacramento State Pathways Training Fellows (PTF) Program, 2018-present

Chair, Committee on Teaching, Pacific Sociological Association, 2016-18

Vice-President (North), California Sociological Association, 2014-17

Chair, Faculty Senate's Committee on Diversity and Equity (CODE), Sacramento State, 2014-17
Professional Associations
American Educational Research Association

American Sociological Association

Association for the Study of Higher Education

California Sociological Association

National Association for Chicana and Chicano Studies

Pacific Sociological Association