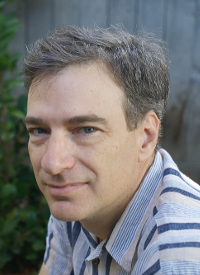 Contact Information
Name: Curtis Dean Smith, Ph.D. 史國興
Title: Professor
Office Location: Mariposa Hall 2059
Email: curtis.smith@csus.edu
Office Phone: (916) 278-6726
Mailing Address: Sacramento State 6000 J Street Sacramento, CA 95819-6043
Office Hours: Thursdays 12:00pm - 1:00 Or by appointment
Where to find me : Mariposa Hall 2059 or 2051
Courses that I teach
CHIN 1A: Elementary Mandarin
CHIN 1B: Elementary Mandarin
CHIN 2A: Intermediate Mandarin
CHIN 2B: Intermediate Mandarin
CHIN 120: Chinese Civilization
CHIN 130 Introduction to Classical and Literary Chinese
CHIN 150: Survey of Chinese Literature
Select Publications
Between Heaven and Earth: Classical Chinese Poetry in English and Italian (Tra il cielo e la terra: Poesie nel cinese classico, in inglese e in italiano). With Barbara Carle. Milan: La Vita Felice, 2017.
"Su Shi (1037-1101)." Classical and Medieval Literature Criticism. Ed. Lawrence J. Trudeau. Vol. 139. Detroit: Gale, Cengage Learning, 2012. 73-274.
Classical Chinese Writers of the Pre-Tang Period. Ed. Curtis Dean Smith. Dictionary of Literary Biography Vol. 358. Detroit: Gale, 2011.
李白 Li Bai (A Chinese English bilingual edition from the Collection of Critical Biographies of Chinese Thinkers《中国思想家评传》简明读本 ‐ 中英对版). Nanjing, China: Nanjing University Press, 2010.
Multimedia Learning Suite Traditional Chinese Characters Memory Lifter. LearnLift, 2008.
Research Projects/Interests
Ancient Chinese philosophy;
Medieval Chinese literature: Southern Dynasties (Tao Yuanming, Xie Lingyun), Tang (Wang Wei, Meng Haoran, Liu Zongyuan), & Northern Song (Su Shi);
Chinese Tea;
Gu qin;
TeX/LaTeX.
Scholarship Opportunities
The library quad
Guy West Bridge
Mariposa Hall
University Union