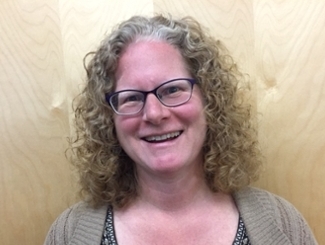 Contact Information
Name: Mona Siegel
Title: Professor of History
Office Location: 3058 Tahoe Hall
Email: msiegel@csus.edu
Office Phone: 916-278-3413
Mailing Address: 6000 J Street, Sacramento, CA 95819-6059
Courses
HIST 5:  Western Civilization, 1500-Present
HIST 51:  World Civilizations, 1500-Present
HIST 121:  Democracy and Human Rights in the Era of the French Revolution
HIST 122b:  Women in Western History, 1500-Present
HIST 192z: Pacifists, Warriors, Suffragists and Spies: Internationational Female Activism in the Early Twentieth Century
HIST 200:  Graduate Seminar - History and Theory
HIST 280c and 280z:  Graduate Readings Seminars (topics vary by semester and touch on themes in modern European history and gender history)
HIST 282f:  Graduate Seminar - History and Memory
HIST 400:  Graduate Seminar - Teaching of History in College
Forthcoming with Columbia University Press: Peace On Our Terms: The Global Battle for Women's Rights after the First World War
Peace On Our Terms recounts the dramatic story of women's activism unleashed by the end of the First World War. In the watershed year of 1919, global leaders met in Paris promising to build a new international order rooted in democratic governance, social justice, and lasting peace. Female activists demanded statesmen live up to their word. Even the refusal of the major powers to appoint female delegates to the Peace Conference failed to dampen their enthusiasm. Instead, women met separately, crafted their agendas, and stepped boldly onto the global stage. Their fundamental message was both straightforward and revolutionary: enduring peace depended as much on global recognition of the fundamental humanity and equality of all people, regardless of sex, race, class, or creed, as it did on respect for the sovereignty of independent states.
Peace On Our Terms follows dozens of remarkable women from Europe, North America, Africa, and Asia as they crossed oceans and continents, commanded meeting halls in Paris, Zurich, Washington, D.C. and marched in the streets of Cairo and Beijing, all in a simultaneous and concerted bid to make their voices heard. Despite significant resistance, these pioneering women would leave their mark on emerging democratic constitutions, on new institutions of global governance, and on the peace settlement itself. In 1919, in the drawing rooms of the peace delegates and in newspapers columns and public squares around the world, female activists transformed women's rights a global rallying cry, laying a foundation for generations to come.
Publications
BOOKS
The Moral Disarmament of France: Education, Pacifism, and Patriotism, 1914-1940 (Cambridge: Cambridge University Press, 2004).
SELECT ARTICLES AND ESSAYS
"Courting Woodrow Wilson:  French Feminists' Appeal for a Global Suffrage Endorsement, 1917-1918," Matériaux pour l'histoire de notre temps," special issue, "1918-1920, les peuples font la paix," ed. Carl Bouchard and Jean-Michel Guieu (2018), forthcoming.
"Negotiated Truth:  The Franco-German Historians Agreement of 1951 and the Long History of Cultural Demobilization after the First World War," chapter in The Academic World in the Era of the Great War, ed. Marie-Eve Chagnon and Tomás Irish (London: Palgrave MacMillan, 2018), 233-250.
 "Feminism, Pacifism, and Political Violence in Europe and China in the Era of the World Wars," Gender & History, special issue, "Gender & Global Warfare in the Twentieth Century," 28, 3 (November 2016), 641-659.
"The Dangers of Feminism in Colonial Indochina," French Historical Studies, 38, 4 (October 2015), 661-689.       
"Transcending Cross-Cultural Frontiers: Gender, Religion, Race, and Nation in Asia and the Near East," Journal of Women's History, vol. 27, no. 1 (spring 2015), 187-196.
Co-authored with Kirsten Harjes, "Disarming Hatred: History Education, National Memories, and Franco- German Reconciliation from World War I to the Cold War." History of Education Quarterly, vol. 52, no. 3 (August 2012): 370-402.
"Western Feminism and Anti-Imperialism: The Women's International League for Peace and Freedom's Anti- Opium Campaign," Peace and Change 36, 1 (January 2011): 34-61. Awarded the 2011-2012 DeBenedetti Prize in Peace History.
"Paroles féministes et pacifistes au temps de la Grande guerre," in Paroles de paix en temps de guerre, ed. Sylvie Caucanas, Rémy Cazals, et Nicholas Offenstadt (Paris : Éditions Privat, 2006), 195-204.
"'History is the Opposite of Forgetting': The Limits of Memory and the Lessons of History in Interwar France," Journal of Modern History vol. 74 (December 2002): 770-800.
"Germinal: Teaching about Class and Industrial Capitalism through Film": Radical History Review 83 (Spring 2002), 180-185.
"'To the Unknown Mother of the Unknown Soldier': Pacifism, Feminism, and the Politics of Sexual Difference among French Institutrices between the Wars," French Historical Studies vol. 22, no. 3 (summer 1999): 61-82.
Awards and Fellowships
AWARDS
• Outstanding Scholarly and Creative Activity Award, California State University, Sacramento (2014-15)  
• DeBenedetti Prize in Peace History for the best article on a topic related to peace history (2011-12)
• History of Education Society Outstanding Book Award (2006)
• Women's Studies University League Award for Excellence in the Humanities, University of Wisconsin (1993)
MAJOR FELLOWSHIPS
• National Endowment for the Humanities Fellowship (2018)
• National Endowment for the Humanities Summer Stipend (2016)
• National Academy of Education/Spencer Foundation Postdoctoral Fellowship (2001-2002)
• Spencer Foundation Small Grant Research Fellowship (Fall 1999)
• Research Fellowship, Centre de recherche de l'Historial de la Grande guerre, Péronne, France (Summer 1994)
• Peace Scholar, United States Institute of Peace (1993-1994)
• Council for European Studies Pre-Dissertation Fellowship (Summer 1992)
Media Appearances and Journalism
"Spring Fever: 100 Years of the Rite of Spring," produced by Capital Public Radio, May 2013, streaming at  http://www.capradio.org/classical/specials/spring-fever-100-years-of-the-rite-of-spring/.
Dorothy Sue Cobble and Mona Siegel, "America Once Led the Push for Parental Rights.  Now It Lags Behind," The Washington Post, February 8, 2019.
Professional Associations
American Historical Association
Society for French Historical Studies
Western Society for French History
Peace History Society
Western Association of Women Historians
Coordinating Council for Women in History