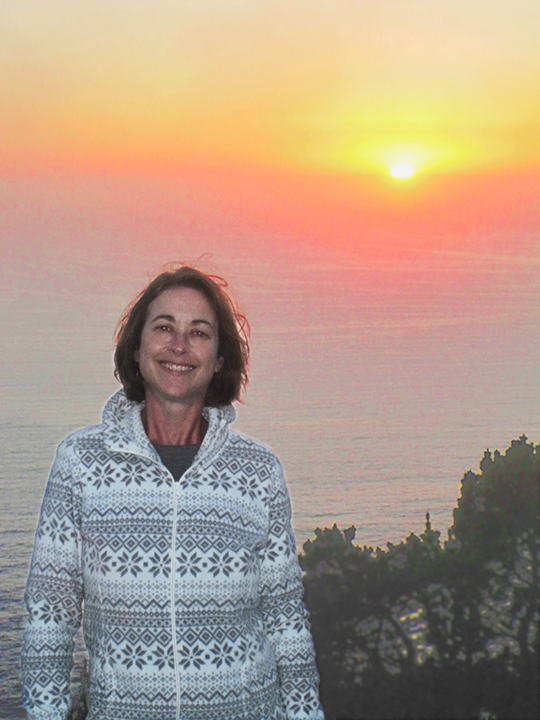 Contact Information
Name: JULIE THOMAS
Title: Instruction and Electronic Records Archivist
Office Location: Library 1504
Email: jthomas1@csus.edu
Office Phone: (916) 278-5240
Mailing Address: 2000 State University Drive, Sacramento, CA 95819-6039
Office Hours: Monday through Friday, 9:00-5:00
Library : Department of Special Collections & University Archives
Areas of Specialty
Julie Thomas is an Archivist in the Library, Department of Special Collections and University Archives at California State University, Sacramento. 
She performs a wide range of duties including:
Provide instruction about primary sources in the classroom.
Supervising the work of interns and volunteers
Planning and implementing the departmental preservation program, including environmental monitoring, Integrated Pest Management, and remediation of at-risk primary source material
Plan and develop special projects to expand access to holdings through digital technology
Steward and lead reference for the Japanese American Archival Collection
Work with remote researchers 
Oversee copyright and permissions of archival holdings
Curate exhibits
Plan and implement special events and special program 
Lectures and Presentations
Julie performs one-shot lectures in courses that are required to use primary sources in class assignments. She is also invited by instructors to provide presentations that introduce students to archival concepts and primary sources. She tailors her presentation to align with the instructor's course curriculum. Examples of the variety of the presentations are:
Primary Sources: An Introduction to Archives
Advanced Primary Source Research Skills
Performing Research in the Archives: An Introduction to the Skills of Primary Source Research
The History of Sacramento State University (illustrated by photos from the University Photograph Collection)
Courses She Has Provided Lectures To:
History 100
History 197A & B
History 203
History 209A
History 282
ENG 198T
ETHN 11
ETHN 14
ETHN 194
First Year Experience
Professional Biography
Julie was born in Roselle, Illinois, a suburb of Chicago, Illinois. She received a Master of Library and Information Science (MLIS) and Master of Arts (History) from the University of Wisconsin-Milwaukee in 1995.

She has been a Faculty Librarian at California State University, Sacramento since 2003. Prior to that, she was the Collection Manager of Archives and Manuscripts and Research Specialist at the Chicago Historical Society and a Corporate Archivist at the Motorola, Inc. Corporate Archives.

Julie has extensive experience as an archival consultant to organizations embarking on archival programs, including:
Sacramento Japanese United Methodist Church
Kennedy Mines Archives, Jackson, California
Rogers Park/West Ridge Historical Society, Chicago, Illinois
Roselle Historical Society, Roselle, Illinois
Archives & Primary Source Video Tutorials
Below are links to video tutorials that will familiarize students with basic and advanced archival and primary source research skills.

Definition of Primary Source Tutorial
Locating Physical Primary Sources Tutorial
Locating Digital Primary Sources Tutorial