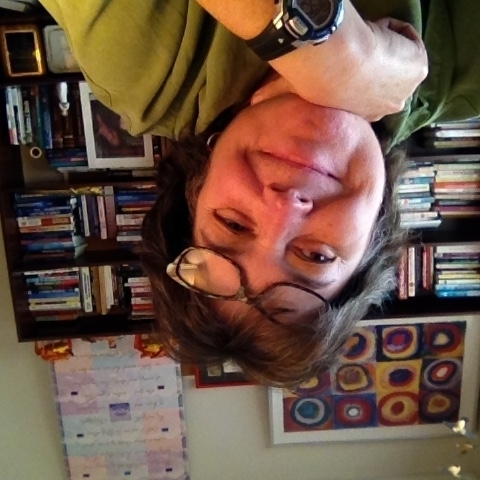 Contact Information
Name: Susan A. Taylor, PhD, MSW
Title: Professor
Office Location: 5039 Mariposa Hall
Email: taylors@csus.edu
Office Phone: 916.278.7176
Mailing Address: Division of Social Work, California State University Sacramento, 6000 J Street, Sacramento, CA. 95819-6090
Education Background
 Dr. Taylor received her PhD in Policy Analysis and Public Administration and Master in Social Work from Saint Louis University, in Saint Louis Missouri. As a doctoral student, she was awarded both a Doctoral Research Fellowship in the Department of Public Policy Studies, and Graduate Fellowship in the Office of Risk Management. Her doctoral dissertation investigated sociological jurisprudence in the development of health law and policy. In her Master's program, Dr. Taylor received a National Institute of Mental Health (NIMH) Traineeship to study mental health vulnerability in homeless and near homeless populations. The study was later used by the City of Saint Louis to support the development of programming for economically at risk populations experiencing housing instability.
Dr. Taylor received her undergraduate degree in General Studies from the University of Missouri-Saint Louis, with an emphasis in pre-law. Her senior internship was at Legal Services of Eastern Missouri. During her undergraduate program, she was a national exchange student to Oregon State University, where she studied Forestry, land use management, and environmental law. Her field research was an environmental assessment on the impact of logging expansion in the Umatilla National Forest.
Current Research and Scholarship Interests
Her career long interest in the intersection of law and policy, with social epidemiology and health, has contributed to Dr. Taylor's current interprofessional research and scholarship in social and health determinants, environmental health, climate adaptation and/or migration, and emerging zoonotic disease. Eight years of embedded field research in Veterinary Science within ocean, estuarial, and coastal ecosystems, along with a collaboration with University of California- Davis Medical School, has provided a broad and integrative global public health perspective that is informed by overall ecosystem health and multispecies vulnerability.
Professional Background
Over the course of her career, Dr. Taylor has served both as an administrator and clinician at numerous health and human service agencies; developing and implementing issue and population specific programming. She has consulted with State and local governments, as well as non-profits on issues of social and health equity specifically in arenas such as health & mental health,  child welfare, juvenile delinquency, community-based schools, housing vulnerability, disaster management, HIV programming, and mental health workforce development. Dr. Taylor has facilitated community and organizational strategic and large system planning, held membership on numerous non-profit Boards, and received appointments to numerous governmental Commissions. She has been interviewed by US News and World Reports, the Tampa Sun Times, the Saint Louis Post Dispatch, the Baltimore Sun, and local affiliates of CBS, NBC, and ABC News. She was part of a collaborative that received a United States Conference of Mayors Award highlighting successful interventions with economically and socially vulnerable populations.
Across her career in academia, Dr. Taylor has taught at Saint Louis University School of Social Work (MSW/MPH), Washington University (Brown School of Social Work), University of Denver School of Social Work (MSW/JD), Barry University School of Social Work, University of California-Davis Medical School, and California State University-Sacramento.
Research Funding
Much of Dr. Taylor's research funding has been for applied research in social epidemiology and health. She has been a Principle Investigator and/or Program Coordinator on grant awards totaling several million dollars. Areas of research have supported training and/or research in mental health and suicide prevention, truancy reduction, AIDS education and prevention, late onset dementia, health equity and homelessness, community policing, as well as distance learning with indigenous communities. Funding awards have been through the Ford Foundation, State and local governments, and university internal grants.
Student Supervision
 Dr. Taylor has a strong commitment to supporting interprofessional student learning in health, science, and policy settings. She coordinated a graduate mental health stipend and training program for seven years in the Division of Social Work, and campus-wide suicide prevention training for four years, receiving a "Mental Health Champion" recognition from Sacramento County Behavioral Health. She has also supervised students in numerous governmental and non-profit organizations; developing and at times supervising student internships at the California legislature, within the California Executive branch, the California Women's Commission, the Colorado State legislature, and the National Conference of State Legislatures. Dr. Taylor has provided interprofessional supervision in medical education at UC Davis Medical School, proctored Masters in Public Health field research, as well as provided project specific supervision at marine research and rehabilitation facilities in the United States.
Recent Courses Taught
SWRK 151 Health and Health Services
SWRK 252 Advanced Policy in Behavioral Health
SWRK 254 Advanced Policy in Health and Aging
SWRK 232 Social Work and Spirituality
SWRK 140 B/C Social Work Practice
SWRK 195 A/B Practicum (Field experience)
SWRK 299  CSUS/UCD Medical School collaboration
SWRK 199 Special Issues
Selected Publications in social epidemiology , health, and the environment
Taylor, S. A. (February, 2020). The politics and impact of climate change on health policy. Health and Social Work. NASW, 1-3. doi:10.1093/hsw/hlz042.
Taylor, S. A. (2019). SDG 14: Life below water: One Health, how the health of the oceans and humans connect. In M. Rinkel & M. Powers (Eds), Social Work: Promoting Community and Environmental Sustainability. Vol. 3 (297-314). Rheinfelden, Switzerland: International Federation of Social Work.
Taylor, S. A. (2018). Intersectionality in health pandemics. In L. Dominelli (Ed.), The Routledge Handbook of Green Social Work (335-346). Routledge.
Taylor, S.A. (2013). Social science research in ocean environments: A social worker's experience. In M.Gray, J. Coates, & T. Hetherington (Eds.), Environmental Social Work (88-101). Routledge.