Land gift launches the future Sac State Placer Center
March 15, 2021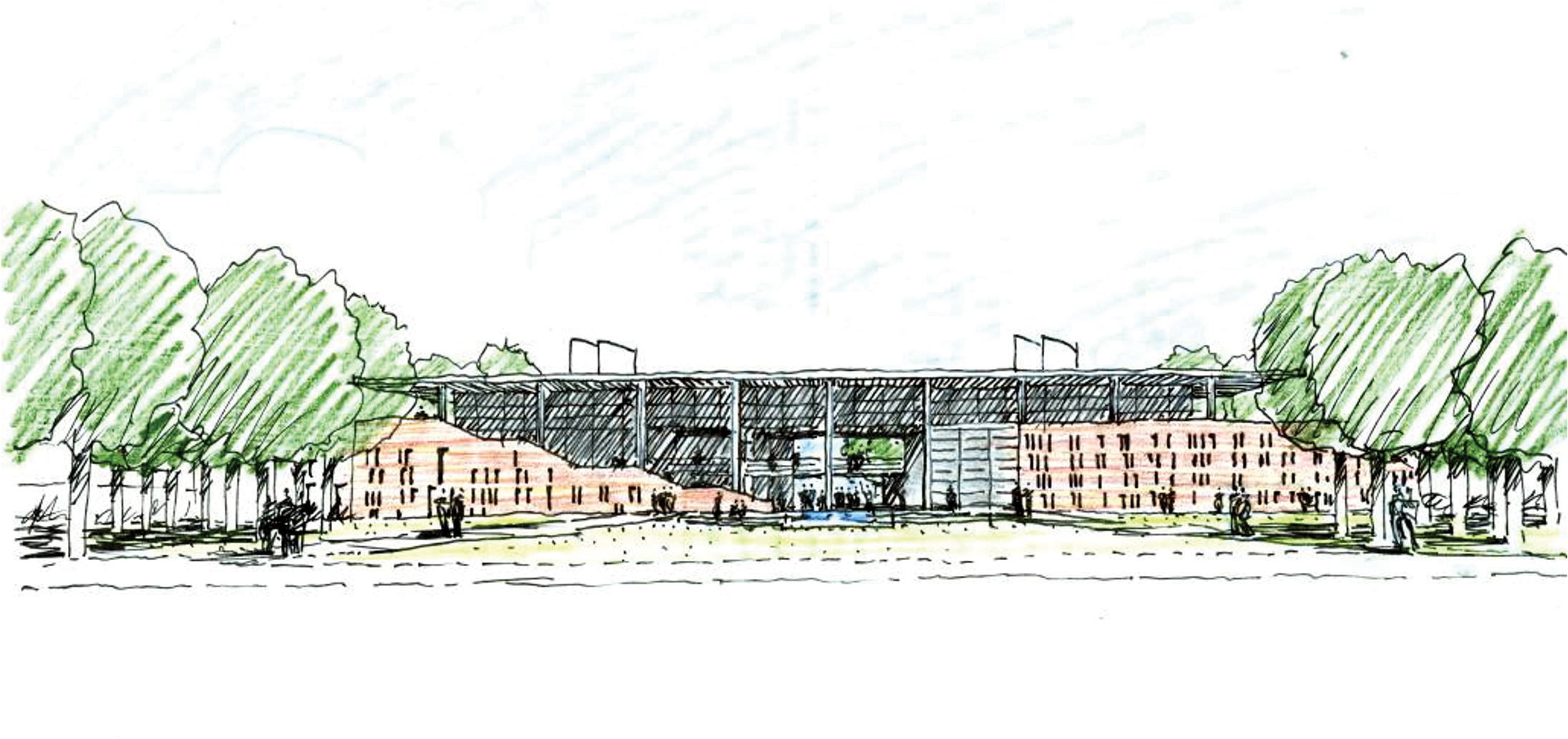 A donation from Placer Ranch, Inc., owned by Eli Broad, a noted entrepreneur and philanthropist, is likely to ensure that what began with Sacramento State's founding in 1947 will continue well into the future and reach further into the region.
Broad's gift of 300 acres in unincorporated Placer County on behalf of Sacramento State to California State University is the foundation for what will become Sacramento State Placer Center.
The land donation valued at $27.4 million is the largest gift to date given to Sac State. As home to the planned center, about 28 miles east of Sacramento, it will serve one of the state's fastest-growing regions. 
"The impact of this decision for the Placer region and most importantly our students is unprecedented," said Holly Tiche '89 (Business Administration - Accountancy), president of Placer Ranch, Inc. "(The gift) is a testimony to the power of partnership among education, government, and private industry."
CSU approved the creation of Sacramento State Placer Center and accepted the donation from Placer Ranch, Inc., on March 24, 2020. Placer County supervisors also approved $17 million in infrastructure investment by the county.
Placer Center will be the centerpiece of the 2,200-acre master-planned Placer Ranch development.
The land is within Placer County's Sunset Area, which has been set aside for decades to generate job growth in the region.
The development as envisioned will become a full-service community, with office and commercial space as well as research facilities
Placer Center initially could accommodate up to 1,500 full-time students, many of whom could be enrolled simultaneously at Sac State and Rocklin's Sierra College, one of the University's largest feeder schools.
"We know that, unlike Southern California and the rest of the United States, Sacramento and the surrounding regions continue to grow in population," said University President Robert S. Nelsen, citing need for the center. "Sacramento State is turning away 3,000 to 4,000 students every year. Placer Center will enable us to educate students closer to home, allowing them to further develop their network in Placer and enrich the region upon graduation. It will also allow us to free up space on the main campus for students who are waiting in line for their chance to come to Sac State."
The first phase of Placer Center buildings is expected to be a Placer County crime lab and a Sierra College transfer center. Other buildings will follow based on fundraising and public-private partnership opportunities.
"The types of partnerships we envision for the center and use of the space will be the first of its kind, and will be a model for higher education across the country," said Jonathan Bowman, vice president for Administration and Business Affairs.
"Nothing has ever been done for the CSU quite like what Placer Ranch has been able to do for us. It's pretty spectacular."
Academically, Sac State is collaborating with Sierra College for a dual-enrollment venture to address Placer County education needs and to take advantage of the strong partnership between the institutions. A goal is to create a system of seamless academic support programs for students as they complete their community college studies and transfer to the University.
"We're thinking about innovative ways to serve students better," said Christine Miller, Sacramento State's interim vice provost for Strategic Services. 
About Eli Broad
Eli Broad is a well-known champion of K-12 and higher education in California and served as a CSU trustee from 1978 until 1982. He and his wife, Edythe, made a significant mark on Sac State in 2005, when their foundation gave the University $2 million toward construction of the Athletics field house that bears their name.
They also are longtime supporters of civic development, medical research, science, and the arts. In 2015, they opened The Broad, a free, contemporary art museum in downtown Los Angeles.