Rachel Lapastora, Art 1C student, at the Crocker Art Museum
with Rik Ritchey's Mechanical Drawing: Heartbreak, 2011.
Glass, gold, stainless steel




EXTRA CREDIT OPPORTUNITY

: Members of the Royal Chicano Air Force will discuss their latest mural, Flight, during a special presentation at Sacramento State,

6:30 p.m.

Thursday, May 3

, Mendocino Hall 1003. Flight, part of a public art project, is a 35-foot mural that hangs in the Golden 1 Center and was unveiled in March. The RCAF has been creating such works for 40 years. Admission to the presentation is free. Contact: 916-278-6166


Art 1C student Val Dacpano with artist Shay Church on the patio of the
University Library Gallery. Val especially liked the sculpture at this phase, before the application of clay. To see more pictures of Art 1C students and their favorite ceramic sculptures in the Current Conventions show on view now in the ULG, open this PowerPoint.

Abigail DeVille Listens to History | Art21 "New York Close Up"

How to Learn About Contemporary Art / The Art Assignment / PBS

__________________
Contact:

Elaine O'Brien Ph.D.
Professor of Modern & Contemporary Art

Office: 190 Kadema Hall
Hours: Wednesday 2:30-5 pm and by appt.
Phone: 916 278 5704
Email: eobrien@csus.edu
Mailing address:
Sacramento State University
6000 J Street
Sacramento,CA 95819-6061
Professor O'Brien offers a sequence of undergraduate and graduate courses in theory and criticism,
the art of the nineteenth, twentieth, and twenty-first centuries, and a survey of Latin American
and Latina/o art. Dr. O'Brien has lectured locally, nationally and internationally on global feminisms,
global modernisms, and the work of under-represented artists. She is the editor of the anthology,
Modern Art in Africa, Asia, and Latin America: An Introduction to Global Modernisms, published by
Wiley Blackwell in 2014 and distributed internationally. Elaine's current research project situates
art produced in Northern California in the 1960s and '70s within the global and local context of
that era's sociopolitical revolutions and paradigm shift from the modern to the postmodern.



Nicole Kafarova, Art 1C student, at the Crocker Art Museum
with Jennifer Steinkamp's Rapunzel, video animation, 2005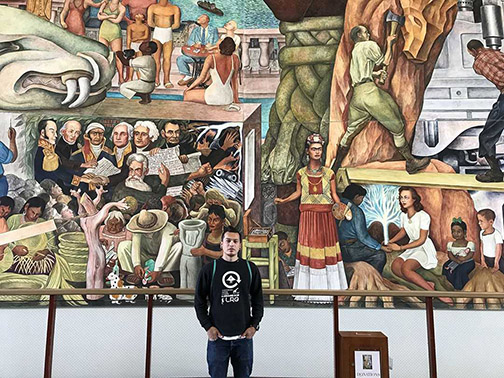 Matt Graves (Latin American & Latina/o Art History) in front of the Diego
Rivera mural, Pan American Unity, at SF City College Ocean campus
For more pictures click here.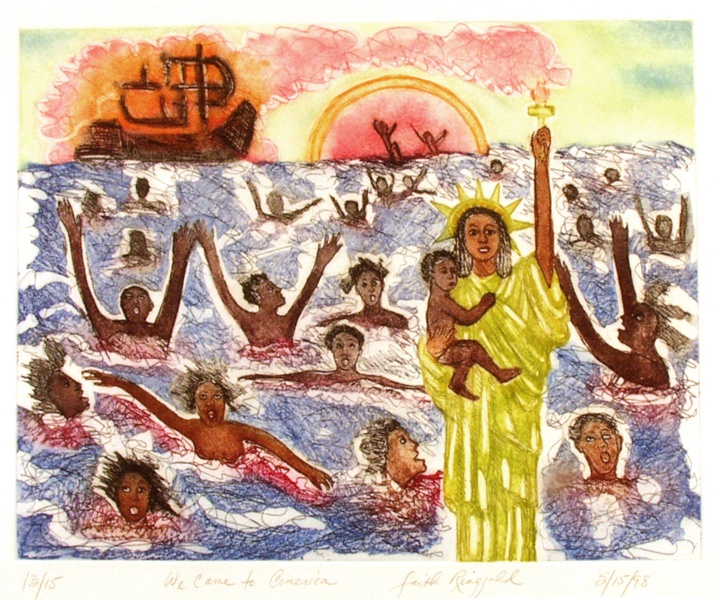 On view now! Faith Ringgold: An American Artist

Crocker Art Museum, 216 O Street, Sacramento, CA

February 18, 2018 — May 13, 2018


* * *


Selected Works from the Sacramento
State Art Collection

A catalog researched, written, photographed, and
designed by Sac State Art History students.

View free online or purchase the latest edition
at Blurb.com. (It might take a few minutes to load.)