Art History 116 Seminar Students with guest speaker, Xico Gonzalez

DOLORES


"Raising 11 children while wrestling with gender bias, union defeat and victory, and nearly dying after a San Francisco Police beating, Dolores Huerta bucks 1950s gender conventions to co-found the country's first farmworkers union."




EXUBERANT EARTH: CERAMICS BY RUTH RIPPON
Crocker Art Museum, Sacramento
Opens October 9
For information about exhibition and related events, see press release


Ruth Rippon (center) teaching majolica techniques to students at Sac State, circa 1960




Guerrilla Girls: Not Ready To Make Nice
Verge Center for the Arts, opens September 7th






__________________
Contact:

Elaine O'Brien Ph.D.
Professor of Modern & Contemporary Art

Office: 190 Kadema Hall
Hours: Tu-Th 3-4pm; Th 12-1pm and by appt.
Phone: 916 278 5704
Email: eobrien@csus.edu
Mailing address:
Sacramento State University
6000 J Street
Sacramento,CA 95819-6061
Professor O'Brien offers a sequence of undergraduate and graduate courses in theory and criticism, the art of the nineteenth, twentieth, and twenty-first centuries, and a survey of Latin American and Latina/o art. Dr. O'Brien has lectured locally, nationally and internationally on global feminisms, global modernisms, and the work of under-represented artists. She is the editor of the anthology, Modern Art in Africa, Asia, and Latin America: An Introduction to Global Modernisms, published by Wiley Blackwell in 2014 and distributed internationally. Elaine's current research project situates art produced in Northern California in the 1960s and '70s within the global and local context of that era's sociopolitical revolutions and paradigm shift from the modern to the postmodern.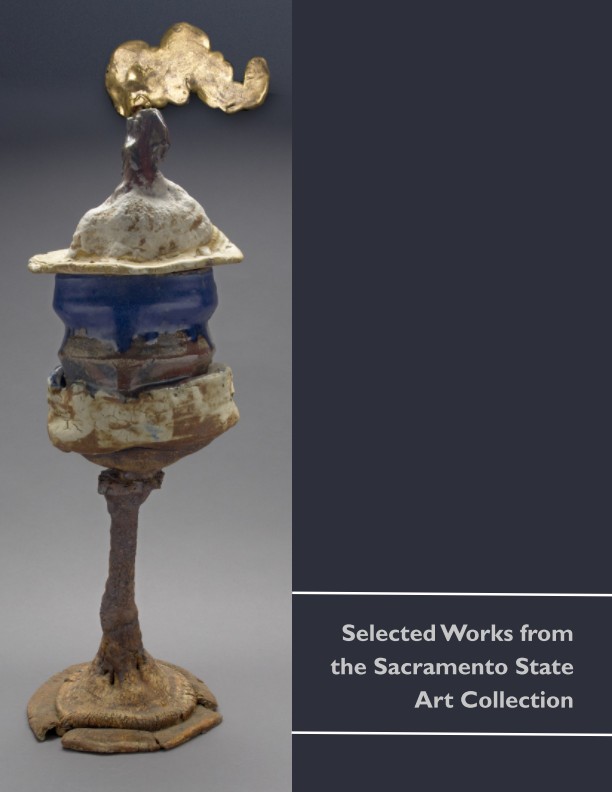 Selected Works from the Sacramento
State Art Collection

A catalog researched, written, photographed, and
designed by Sac State Art History students.

View free online or purchase the latest edition
at Blurb.com. (It might take a few minutes to load.)


Rebekah Askew, Art 1C student, at the Crocker with Jennifer
Steinkamp's Rapunzel #10, video projection, 2006. "We're
not allowed to touch any of the art but it's cool that I literally
made myself a part of this art."

Yer Thao, Art 1C student, with Judy Chicago's Test Plate for
Hatshepsut, Great Pharoh of Egypt, 1977-78, ceramic." The
second reason why this piece captured my attention was because
of the documentary we watched in class ... featuring Judy Chicago."
* * *
Study Tips | How I Got a 4.0 GPA
* * *