Affordable Learning Solutions
What are OER, AL$ and ZCCM? How does it help our students? And What can faculty do?
Students are struggling financially. The cost of a textbook can be a burden in many ways. Not only do free and low cost textbooks and course materials help students, they also bring benefits to faculty. Sac State is committed to providing Affordable Learning Solutions (AL$) to our faculty and students.
Find information below about how faculty can help by adopting and designating OER and AL$ textbooks and course materials.
It's a win-win
"More affordable textbook options mean that I don't have to pick between passing a class or paying rent and eating." - Vanessa Kmetz
"I sometimes have to decide whether to eat or buy a textbook. It's hard when professors don't offer alternative routes that are accessible." - José Arias-Ruiz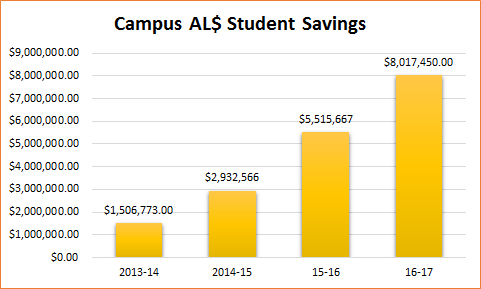 AL$ and OER advantage for faculty:
Academic Freedom - you control the content
Timely & Relevant - OER/AL$ are continually updated and revised content
Cost Savings - open resources save your students money
Sac State was the first CSU to start highlighting course sections that have low-cost (under $40) textbook materials in addition to no-cost materials mandated by SB1359.
What can faculty do to incorporate OER AL$?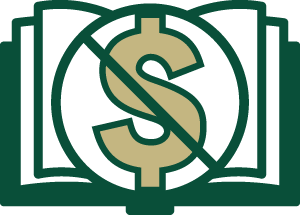 no-cost
under $40
Find, adopt and designate OER or Lower Cost Course Materials
Adopt Early = Options for Bookstore = Student Savings
Adopt before Nov 9 for Spring 19!
Hornet Bookstore
To Find and adopt OER or AL$, explore Follet Discover through your canvas course or contact the Hornet Bookstore directly 916.278.6445.
Zero Cost Course Materials FAQ How to designate Zero Cost or Under $40 in course catalog
Contact for support
Open Educational Resource Coordinator:
De-Laine Cyrenne
Center for Teaching and Learning
Integrating OER materials into your courses through Canvas
Consultation on course design/redesign with online textbooks and multi-media
278-5945 or e-mail CTL@csus.edu