Theatre & Dance Tickets
Spring 2021 Virtual Season

The Department of Theatre and Dance will be hosting a virtual season of performances. Some performance times are still to come, but mark your calendars for the following events:
We are Proud to Present...
April 21 – 25
Virtual performance
By Jackie Sibblie Drury
Directed by Dr. D. Amy-Rose Forbes-Erickson
We Are Proud to Present a Presentation About the Herero of Namibia, Formerly Known as Southwest Africa, From the German Sudwestafrika, Between the Years 1884–1915 by Jackie Sibblies Drury is a satirical comedy is about the first genocide of the 20th century of the Herero and Nama peoples in present-day Namibia by German colonizers from 1904 - 1907. Actors meet in rehearsal to retell this genocide with irreverent humor, slap stick, clowning, mime, and comic tableaus.
Wednesday, April 21, 2021
Thursday, April 22, 2021
Friday, April 23, 2021
Saturday, April 24, 2021
Sunday, April 25, 2021
*When you purchase an On Demand "ticket" in advance, you will receive access by 4pm on the date of the performance, valid until 2pm the following day. Any same-day sales will cut off at 9pm each day. Since access links are sent manually, any same-day purchases made between 4pm-9pm will receive access by 9:30pm that night, valid until 2pm the following day.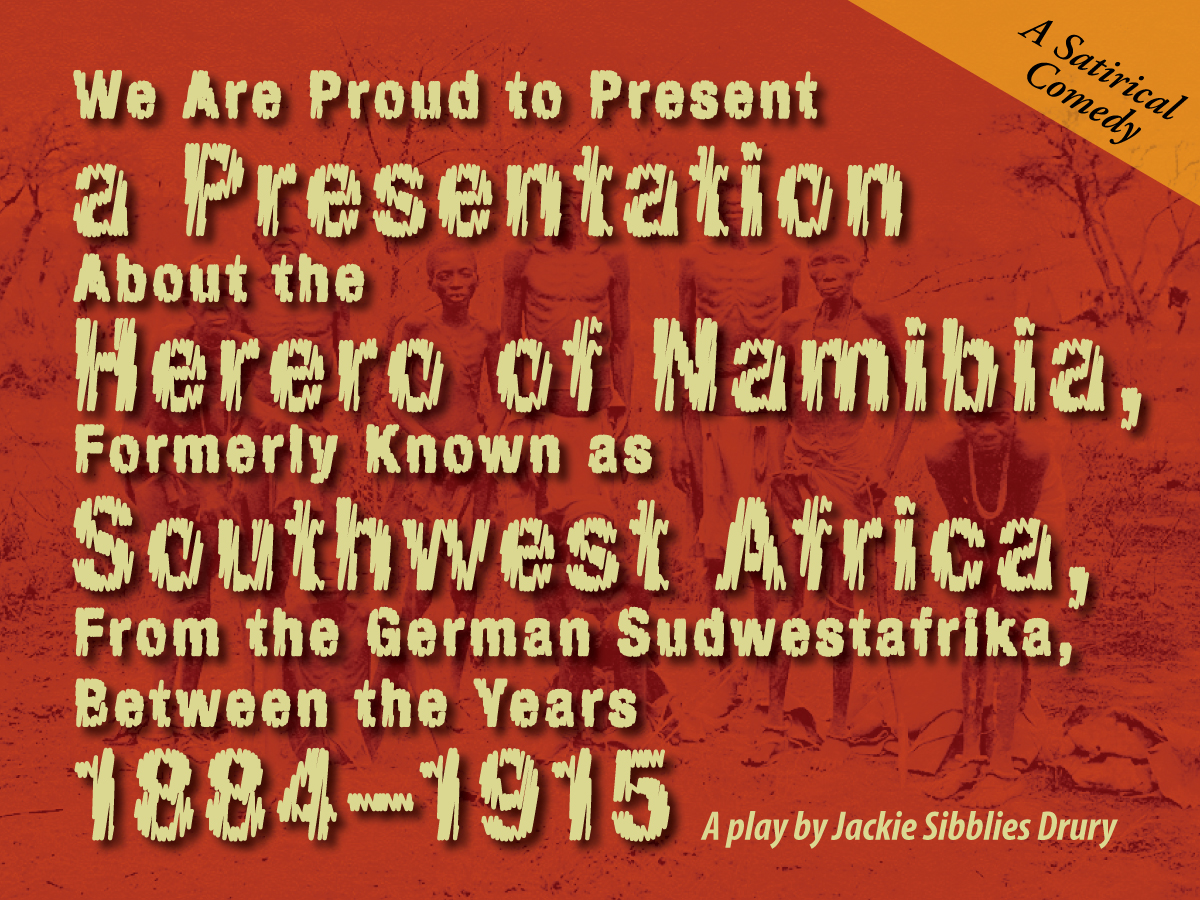 2021 Sacramento Dance Sampler (Festival of the Arts)
April 10, 16 & 18 (viewable through 4/30)
This 10th Anniversary Season is dedicated to the memory of Jory Horn (1991-2019). Jory may have left too soon but his abundance of creativity and dedication to the art of dance continues to inspire us all. Fifty percent of the ticket price will help establish the Jory Horn Memorial Scholarship for aspiring dancers at Sacramento State.
The mission of the Sacramento Dance Sampler is to foster community growth by providing a platform to showcase the works of emerging and established professional dance artists and to expose audiences to the growing dance culture in our region. Founded by Lorelei Bayne in Sacramento in 2011, this annual event is modeled after New York City's, Symphony Space Dance Sampler. The goal this year is to bring together acclaimed professional area dance companies for a virtual celebration of dance!

Sacramento Dance Sampler is scheduled to showcase April 10th, 16th and 18th as part of the Sacramento State, College of Arts and Letters, Festival of the Arts (FOTA) week-long celebration April 5th-11th, 2021.

One "ticket" purchased gives access for all 3 Dance Sampler programs, available to view through the end of April.
**ENCORE** S/BAD 2021: Thrive
On Demand April 30 - May 2
In anticipation of Sacramento/Black Art of Dance's 30th anniversary, we are presenting an encore of S/BAD: Thrive!, our first virtual concert.
Sacramento/Black Art of Dance has a rich history of highlighting narratives and cultural practices from across the African diaspora. It also continues to provide opportunity for emerging and established artists to connect to and to perpetuate these legacies.
It is our hope to name a scholarship fund in honor of Founding Director, Professor Emerita Dr. Linda Goodrich to support our ongoing efforts to support artists of color and those with a desire to study Black Dance.