Call 82020-Safety Hotline
Risk Management Services recently launched an easy-to-remember phone number – dial 8-2020 while on campus, or 916-278-2020 from elsewhere – to report potential hazards. It might be a dangerously dangling tree limb, or flooded bathroom, or an intersection that puts pedestrians in harm's way, a bad smell, a laboratory spill, or a broken sidewalk that could cause someone to fall.
The new 8-2020 reporting tool is in line with the campus-safety imperative President Robert S. Nelsen announced during his Fall 2018 address. Nelsen's concern was prompted in part by the discoveries of lead dust in Santa Clara Hall labs, elevated lead levels in drinking sources, and a chemical spill in a science lab.
There are two convenient methods to report a non-emergency hazard:
1. Call 8-2020 from a campus phone [916-278-2020 from a cell phone].
2. Complete our short online form by visiting: 8-2020 Safety Hotline Form
If this is an Emergency call the Sacramento State Police Department at (916) 278-6000.
New number creates central reporting for campus hazards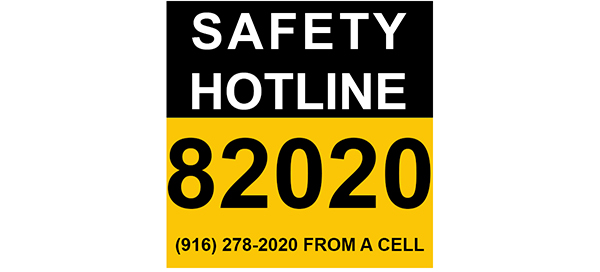 To read the full article regarding the Campus 8-2020 number visit: "New number creates central reporting for campus hazards."