Encouraging Words from Inclusive Excellence
A Message from Inclusive Excellence Learning
From the Summer Edition of the ABA FOCUS Newsletter
Hello ABA! This is Dr. John Johnson with the Division of Inclusive Excellence. I am pleased to be able to offer some words to you all through the FOCUS newsletter. In my role as the Director of Inclusive Excellence Learning (IEL), I work with a number of folks in ABA on a regular basis. For those in ABA who may be unfamiliar, the Division of Inclusive Excellence (IE) is charged with ensuring that Sacramento State's commitment to equity, diversity, and inclusion is embedded into the core functions and operations of our university. We work with a number of campus and community stakeholders to advance inclusion and cultivate a community that respects the dignity of all of its members.
The Division includes the Office of the Vice President for Inclusive Excellence and University Diversity Officer, as well as the Office for Equal Opportunity (OEO). OEO strives to maintain an education and working environment free from discrimination, harassment and retaliation, sexual misconduct, domestic violence, dating violence, and stalking. In addition, the Division has dedicated staff charged with working to enhance faculty diversity and inclusion, and IEL works to build institutional capacity around diversity and inclusion competencies through a variety of learning and development strategies.
We see Inclusive Excellence as not only a Division, but also a philosophy that should inform every aspect of institutional functioning. Our Division cannot be effective without the cooperation and engagement of every member of the Hornet family. Inclusive Excellence is our collective responsibility.
In the weeks and months ahead, there will be numerous opportunities for you to enhance your knowledge, awareness, and skills related to inclusion and antiracism. Inclusive Excellence Learning recently launched a webinar series and there are a number of resources related to diversity and inclusion available to you through LinkedIn Learning (I recommend the Confronting Bias video). Additional webinars, book circles, and virtual courses will be rolling out in the near future as well.
In a recent webinar, I shared that Inclusive Excellence is about everything we do. Every interaction. Every decision. Every email. Every conversation. Because structural oppression operates internally and can cultivate self-doubt and feelings of inadequacy, influences our interpersonal interactions, informs our institutional policies, and is reinforced by the larger social system. So the change we need will not come overnight. But I want to encourage folks to stay committed to doing the work for themselves and for the institution. We are here to help you in any way we can.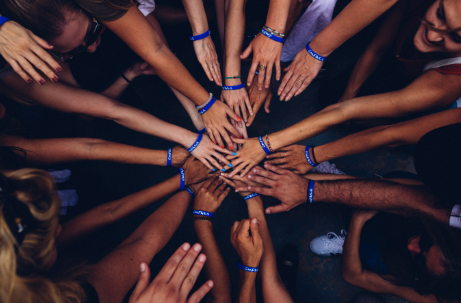 Resources
The following podcasts/books/videos might be helpful along the way:
Podcasts
1619
The Diversity Gap
Code Switch (NPR)
Truth's Table
On Being
Pod Save the People
Good Ancestors Podcast
This Land
Books
How to be an Antiracist
Me and White Supremacy
Stamped from the Beginning
Biased
Racism Without Racists
White Fragility
Citizen: An American Lyric
Faces at the Bottom of the Well
Films
13th
Fruitvale Station
The Hate U Give
When They See Us
Race: The Power of an Illusion
Good Trouble
Just Mercy
I, Too, Am Harvard