Address Awareness
Did you know there are 151 departments and over 160 mail stops on campus?
To help us service the campus more efficiently we'd love for you to know a bit more about addressing your mail.
---
We process 1000's of mail
We process over 1000 outgoing, and over 200 inter-campus pieces of mail daily.
This task is made even harder when over 60% of incoming mail and inter-campus mail are improperly addressed.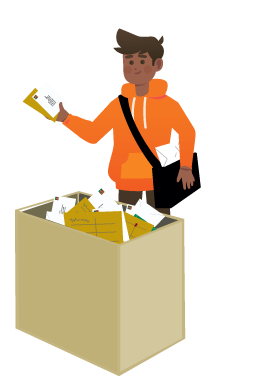 ---
Iner-Campus
Inter-Campus Address
Manilla Envelope Only
4-Digit Mail Stop
Department Name
Recipients Name


---
Return Address
Formal University Name
Department/College/Program
6000 J Street, 4-Digit Mail Stop, Sacramento, CA 95819
Speedtype
---
Incoming Address
Recipients Name
Dept. Name & Mail Stop
6000 J Street, City, State, Zip
---
Online Subscriptions
Name
Address 1
Address 2
City, State, Zip
---