Community Service Officer Program
A dedicated staff composed of student employees who, while focusing on their education, also work to increase skills for a future career in anything related to communication.
Community Service Officers protect the people and property that make up Sacramento State by working as the eyes, ears, and bridge between sworn staff and members of the public.
How To Apply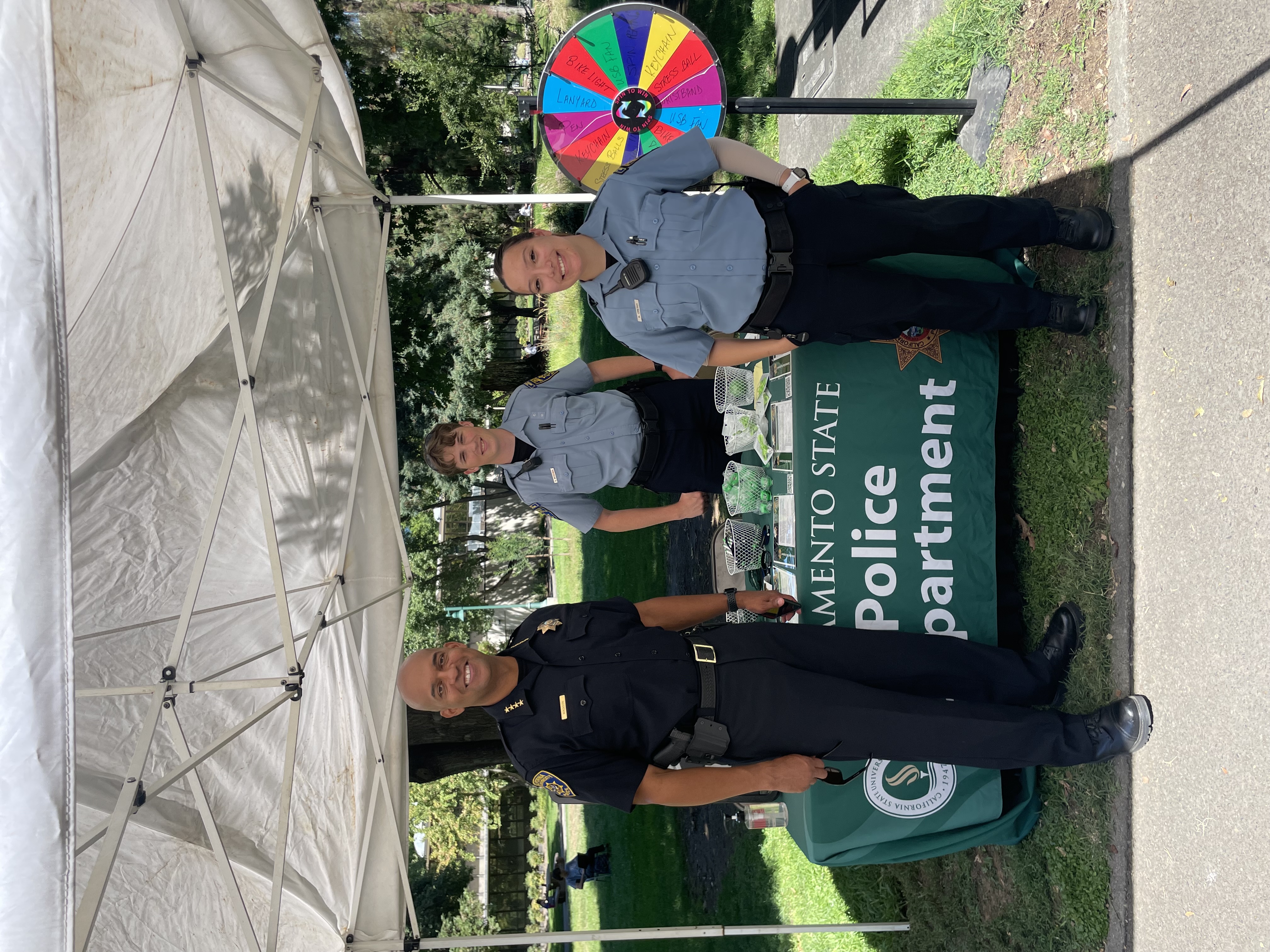 Qualifications & Desired Traits 
Currently enrolled in Sacramento State (at least 6 units as an undergraduate)
Cumulative GPA over 2.0
Availability to work at least 10 hours a week including weekends and night shifts
Core Values
Professionalism
Integrity
Responsibility
Honesty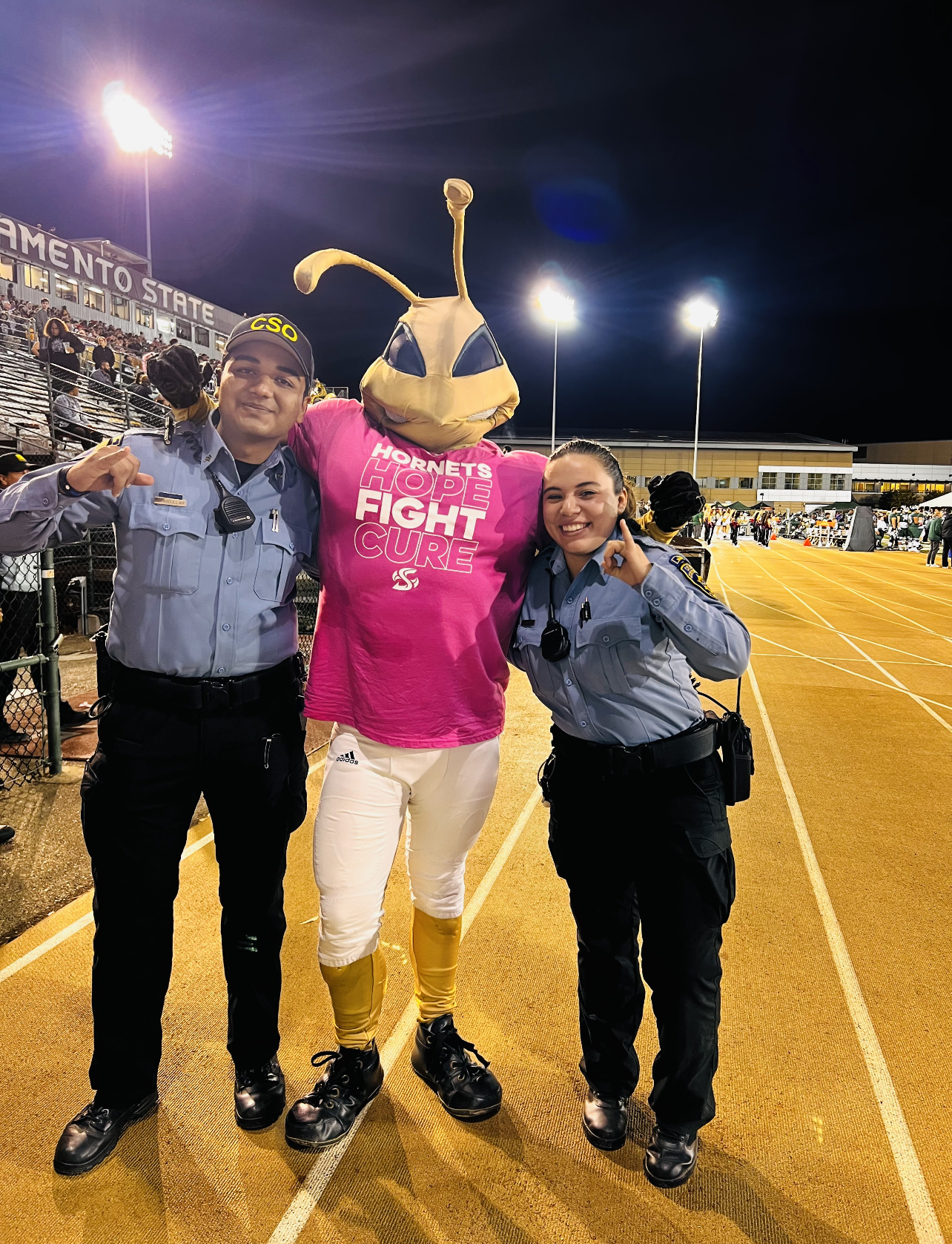 Training
Qualified CSO's train new CSO candidates before they are assigned shifts.
Duties
Be the "eyes and ears" for the Sacramento State Police Department
Perform security checks around campus to maintain a visible presence
Staff bike compounds around campus which give students, faculty, staff, and visitors a secure and safe area to store their eco-friendly transportation
Perform vehicle lockouts for students, faculty, staff, and visitors
Various administrative details that promote the core image of the Sacramento State Police Department such as speaking to first year and transfer students at orientation and speaking with members of the public at our bi-annual Coffee with the Cops event
Bike registrations offered free to the public
Provide security escorts to the campus community when the UTAPs Night Shuttle Program is not in operation (the UTAPs Night Shuttle Program operates Monday thru Thursday from 6pm to 11pm)
Apply To The Community Service Officer Program
Will be accepting applications for Fall 2023 soon!
Application Start Date: Friday, March 1st
Application Close Date: Sunday, March 31st
Qualified applicants will be contacted via email and scheduled for an interview.
Application Instructions
All applicants must complete the online application via Handshake using the following link:
TBD
Additionally, all portions of the CSO Employment Application provided in Handshake must be completed and uploaded as an attachment.
For questions regarding the employment application, contact us at csoemployment@csus.edu.