The Hive - Student Entrepreneurship Club
#SacStateInnovates
The Hive is a student entrepreneurship club for which the Carlsen Center plays an advisory role. This student club is interdisciplinary and serves students across the campus.
All Majors are welcome!
Follow thehivecsus on Instagram. To join The Hive, just DM via Instagram and share your email!
The Hive's mission is to develop the ideas of individuals and cultivate the growth mindset - getting out of your comfort zone, collaborating, problem-solving, and continuous improvement.
Celebrating Hive Graduates of 2023
Members of The Hive entrepreneurship club celebrate 2023 graduates with Cameron Law and Arlene Miranda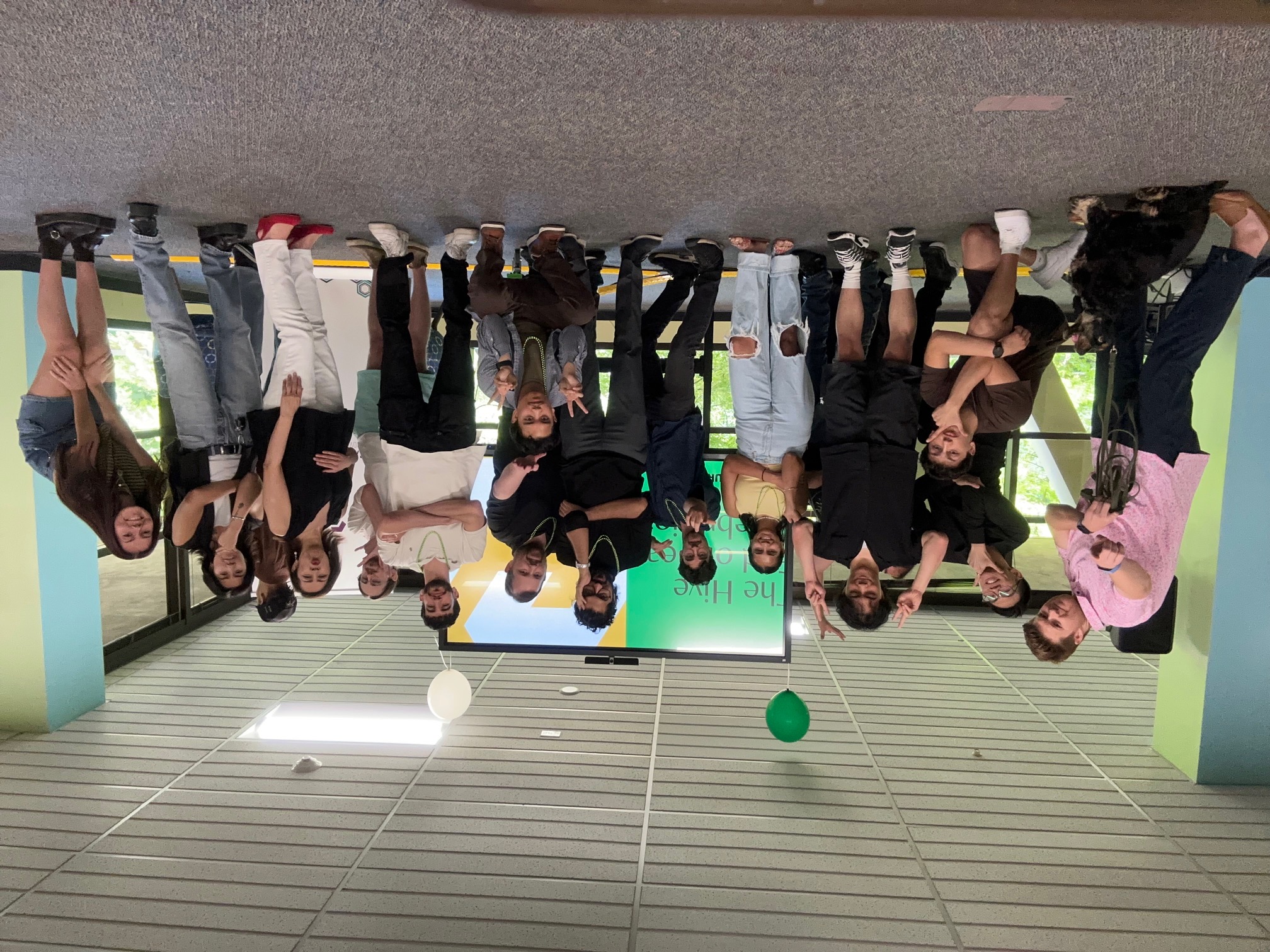 The Hive enjoyed a field trip to Rhombus, a local startup.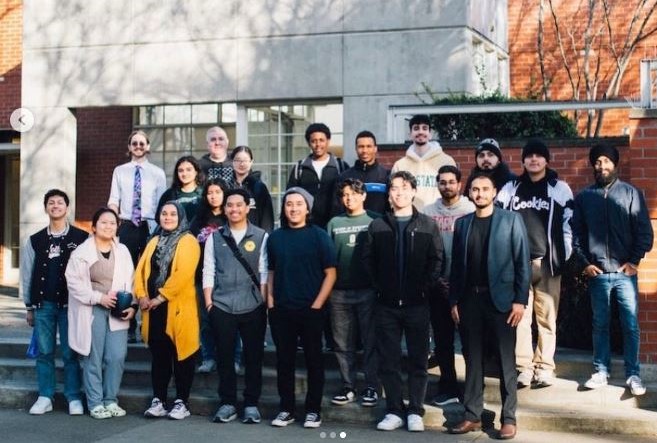 About Stinger Expo
Stinger Expo was innovated by Zaid Darwish of The Hive entrepreneurship club in Spring of 2022. Majoring in business with a concentration in Marketing. Zaid wanted to support student entrepreneurs. So many have "side hustles" selling vintage clothing, jewelry, note cards, crochet products, etc. During spring semester, together with the president of The Hive entrepreneurship club, AZ Nicdao, Zaid pitched the idea to Cameron Law and Arlene Miranda of the Carlsen Center who encouraged them to pursue their idea, while being mindful of the campus rules and regulations.
As they began to plan it, they came across many challenges. At a large institution, it is easier to learn what cannot be done, vs. learning what can be done. The students demonstrated the growth mindset by working through problems, cultivating and consulting additional mentors, building a team, getting out of their comfort zone, persevering and ultimately launching the first Stinger Expo in May of 2022.
The first Stinger Expo was held in the Carlsen Center for Innovation & Entrepreneurship, which is located in the University Library at Sac State. Since then, it grew tremendously and began to be held in two ballrooms of the University Union, featuring over 40 student vendors.
As Executive Director of Stinger Expo, Zaid led a team of students that designed a logo, marketed the event, coordinated the student vendors, collected vendor fees, in short, managed all the details and responsibilities successfully. Stinger Expo took place four more times, during their senior year. As a result, Stinger Expo has become a brand, a tribe, indeed a vibe at Sac State! This is quite the legacy for these students who graduated with their Bachelor's degrees in May 2023.
Student vendor sells crochet items at Stinger Expo, now held in the University Union. Photo by Justin Agdigos (student photographer)
Student and professional barber, Gael Regalado, works his magic -- live at Stinger Expo! Photo by Justin Agdigos (student photographer)
Stinger Expo's New Leaders
Madi Lane, founder of MadGroovyVintage and Hannah Chavez, founder of HFlyFitsVintage are now the Director and Executive Director of Stinger Expo. They are also officers of The Hive entrepreneurship club.
The Future of Tech & Investing, Supporting Black & Diverse Entrepreneurs
Members of The Hive attended the Kings event, "The Future of Tech & Investing, Supporting Black & Diverse Entrepreneurs" at the Golden One Center. The panel included Vivek Ranadive, Baron Davis, Metta World Peace, Matt Barnes, Arlan Hamilton, & Michael Tubbs!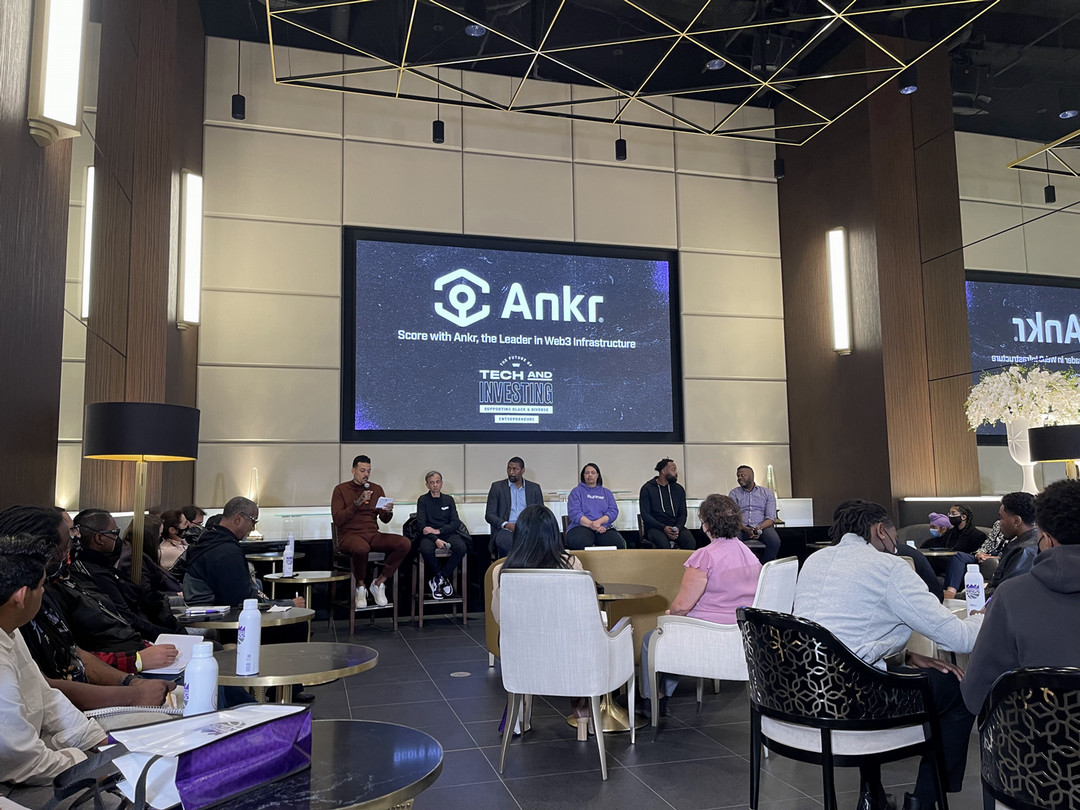 As part of The Hive's day at the Future of Tech panel, the tour at the Golden 1 Center included a session with a young entrepreneur innovating a subscription-based record label, along with two players and coach of Kings Guard esports.
Impact Global Venture Summit
Students get insights from Mark Haney, successful entrepreneur and founder of the Growth Factory. Mark is also a member of the Carlsen Center Advisory Board.
Impact Global Venture Summit - Epic Office Hours
Impact Global Venture Summit - Epic Office Hours
Panel Discussion of Student Entrepreneurs
GEW - The Hive Student Panel