2021 - 2022 Programming
Please find below a list of current or upcoming CRISJ-related or -sponsored events on or for the Sacramento State community.
Interested in a previous event? Please see our comprehensive Past Events Archive.
CRISJ Podcast "Building Justice" is live!
Building Justice explores critical issues affecting our communities with the hopes of creating a healthier and more just world.
The ongoing conversations between the Sacramento State community and regional partners aim to spark understandings, empathies, and motivation to join the struggle for a better future for all.
For more information or to join the podcast steering and production committee, please contact Professor Monicka Tutschka.
Empowerment Scholarship
The CRISJ Empowerment scholarship recognizes students who exemplify CRISJ'S mission in their academic and community engagement.
Application Deadline: Sunday, November 14, 2021
Award Disbursement: Spring 2022
Criteria/Requirements: Undergraduate or Graduate (classified) student at Sacramento State, minimum 3.0 GPA, Full-time enrollment at time of application and award, demonstrate financial need (working class, first generation student, historically unrepresented minority), demonstrate civic service and social justice in the on and/or off campus community, provide one or two references, and submit with application a 1-2 page essay outlining how student experiences have motivated to civic service and to social justice.
To Apply: From MySacState, choose Student Center > Financial Aid Links > Apply for Scholarships OR via the Scholarship website
Contact Information: crisj@csus.edu
US Neo-Colonialism and Migration to El Norte
November 4, 2021
The forum's objective is to increase understandings of the root causes of migration, highlight the centrality of US interventions (e.g., military, foreign investment, and labor recruitment) in causing migrations to the north. Significantly, the U.S. one-sided framing about why people migrate to el norte, emphasizes poverty, violence, corrupt governments, and lack of human rights... However, missing from the full picture is the marginalization of migrant-sending countries to the United States by its expansionism and domination of the Americas going back to the Monroe Doctrine 1823.
For more information contact Manuel Barajas or crisj@csus.edu
| Title | Time |
| --- | --- |
| Keynote: Dr. Paul Almeida | 12 noon - 1:15 p.m. |
| Musica de Resistencia (Music of Resistance) | 1:15 - 1:30 p.m. |
| Panel: Voices Challenging Neo-Colonial Systems | 1:30 - 2:45 p.m. |
Advancing Equity in Higher Education: From the Margins
October 12, 2021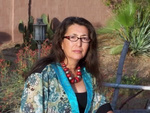 The CRISJ forum, Advancing Equity in Higher Education: From the Margins explores what context preceded anti-racism initiatives and how to advance equity in higher education.
Mary Romero, Professor of Justice and Social Inquiry at Arizona State University, will be a distinguished keynote speaker. The panel will include Terry Scott (CFA Representation Specialist), Dr. Ryan Fuller, Dr. Amber Gonzalez, and Dr. Bernard Brown.
For more information contact Manuel Barajas or crisj@csus.edu
| Title | Time | Format |
| --- | --- | --- |
| Keynote: Dr.Mary Romero | 12 noon - 1:15 p.m. | 40-45 min + Q & A |
| Panel | 1:30 - 2:45 p.m. | 40-45 min + Q & A |
Un/Equal Freedoms Exhibition
Opened Thursday, May 13
Un/Equal Freedoms: Expressions for Social Justice is a multidisciplinary exhibition of art and prose reckoning with the unequal freedoms embedded in our social structures.
Representing work by professional and emerging artists, individuals and groups, students and community members, the group offers artistic expressions for social justice, laying bare these unequal freedoms. Themes include:
Empowering marginalized voices,
representing forward action,
Offering a vision for an improved society.
Too Close to Slavery: Essential Labor in California Agriculture
At Sacramento State, the Center on Race, Immigration, and Social Justice (CRISJ) hosted a zoom forum Too Close to Slavery: Essential Workers in California Agriculture on April 7, 2021.

Farm labor conditions are harsh in California agriculture, and became even more so during the pandemic period — as the COVID 19 infections have hit hard farm workers given their housing and working circumstances. This forum addressed farm workers' labor conditions, their centrality to the wealth of California, what can be done to improve their lives beyond the fields, and what are some of the immediate resources available to them and to their advocates.
Featured scholars, community leaders, and artists who through their work help us understand, empathize and mobilize on behalf of farm working communities.
For more information please contact Dr. Manuel Barajas, Professor of Sociology, mbarajas@csus.edu or crisj@csus.edu.
Community Empowerment Faire
CRISJ hosted on March 17, 2021 a zoom community empowerment faire that brought together community partners involved in social and environmental justice with the campus community. This event showcased the great work community partners are doing, and it created learning/service opportunities for students and campus community to collaborate and support each others efforts.
For more information please contact Dr. Stan Oden, Professor of Political Science, rso@csus.edu or crisj@csus.edu.