Certificate Program in Spanish for Healthcare Professionals (HEALS)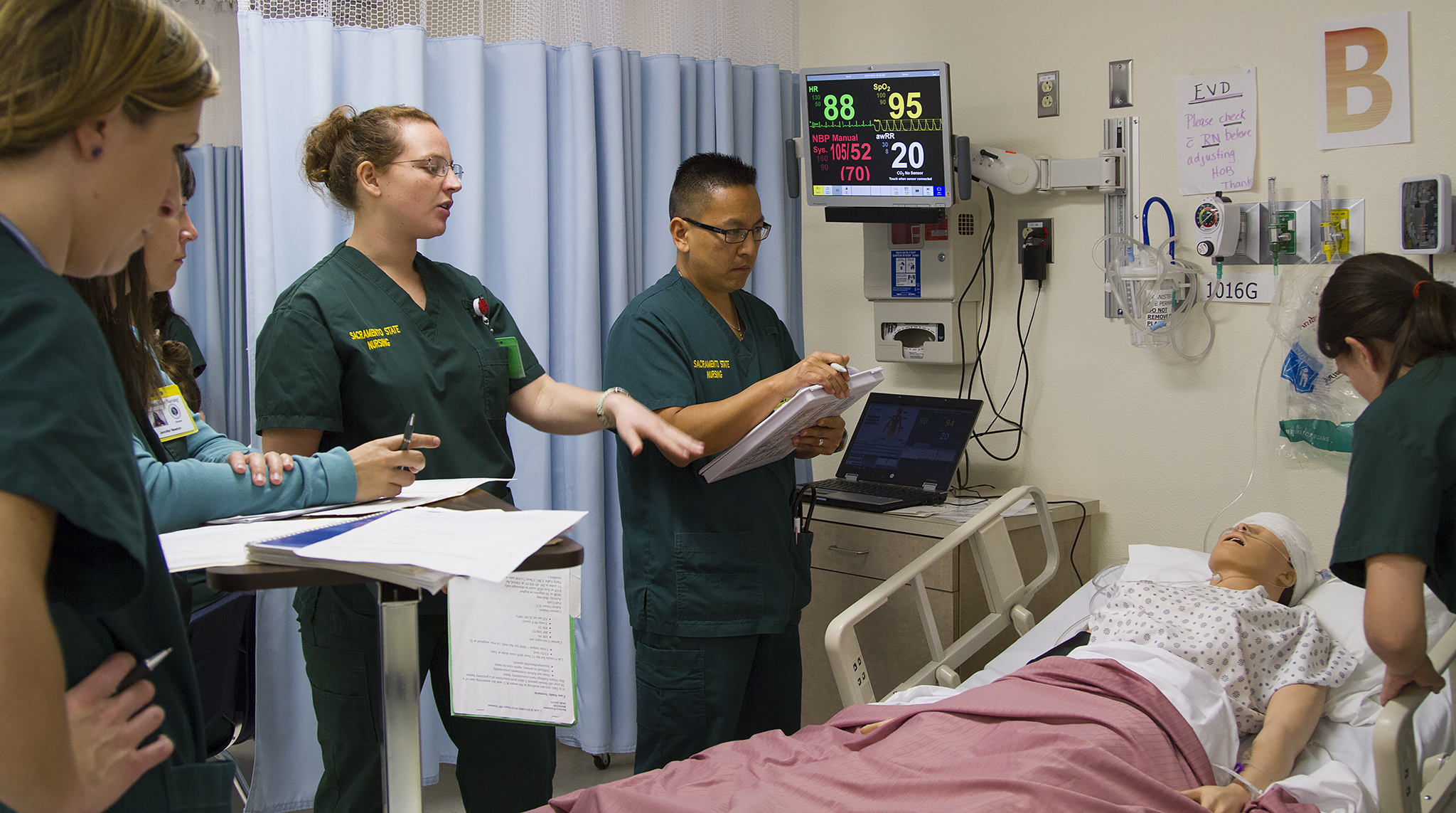 Program Overview
This program addresses the urgent need for linguistically and culturally prepared healthcare workers serving the rapidly growing largest minority group in the state: Hispanics. Two California State University campuses, CSUSB (in southern California) and CSUS (in northern California), partnered as a consortium to develop a new Certificate Program in Spanish for Healthcare Professionals, including an international cultural experience in Costa Rica.
Cultural sensitivity and effective communication are top priority for Latinos when meeting with a health care provider. Common language (and culture) between patient and physician can increase levels of trust and comfort."1

This project reflects Sacramento State's commitment to internationalizing the curriculum and to adequately preparing students for their professional careers. It also fits in with the Modern Language Association's (MLA's) white paper on New Structures for Foreign Language departments (www.mla.org/flreport) that seeks to enrich the language curriculum through the offering of interdisciplinary coursework. The HEALS program requires completion of four required courses and a practicum for a total of 17 academic units. All courses will feature a hybrid format. 1Binational Healthweek 2011 Campaign Guide
This project has been funded by the Undergraduate International Studies and Foreign Language Program grant of the U.S. Department of Education for a three year period from 2014 to 2017.
Contact Dr. María Mayberry for info on full Grant Proposal and Timeline.
Census numbers for Hispanics in Sacramento County.
CSUS Students
To enroll in SPAN 6A, you need to have completed 3 years of high school Spanish, or obtain instructor permission.
Program Requirements:
HEALS Brochure (PDF) - Contact Dr. María Mayberry
HEALS California State University, San Bernardino
Important note: HEALS based courses are only offered in specific semesters.
*offered in Fall semester only
**offered in Spring semester only
8 Lower Division Units
SPAN 6A* (formely SPAN 2A-10)

---

SPAN 6B** (formerly SPAN 2B-10)
Intermediate Spanish 

for Professionals I

---

Intermediate Spanish 

for Professionals

II
Fall 2018 Syllabus 

---

Spring 2019 Syllabus
6 Upper Division Units
SPAN 121*

---

SPAN 159** (formerly SPAN 151-10)
Spanish for Professionals: Advanced Medical

---

Cultures of Latin America 

for the Professions

Fall 2018 Syllabus  

---

Spring 2019 Syllabus 
3 Internship Units
SPAN 194
Costa Rica or Sacramento Based Program
 
College of Continuing Education Certificate Program
Option to enroll in courses via the 
College of Continuing Education
TBA: Certificate Program through the College of Continuing Education
Contact
Certificate Program Coordinator:
María Mayberry - Professor of Spanish, World Languages & Literatures
Office: Mariposa Hall Room 2041
Phone: (916) 278-6286 (please e-mail for faster response)
Faculty Advisors
Bernice Bass de Martinez - Special Assistant
Faculty Advancement, Academic Affairs
Dean of College of Arts & Letters
Phone: (916) 278-7828
Heather Díaz - Professor, Department of Public Health
Office: Solano Hall Room 4031
Phone: (916) 278-2503 
Bridget Parsh- Professor, School of Nursing
Office: Sacramento Hall Room 230
Phone: (916) 278-6331
Course Materials & Textbooks
Textbook for
SPAN 6A
&
6B
- Spanish for Healthcare & Related Fields: Volume 1 & Volume 2 
Textbook for
SPAN 121
 - Advanced Healthcare Spanish Language & Culture
Textbook for
SPAN 159
- Culture, Health, & Food in Latin America