Certificate Program in Spanish for Criminal Justice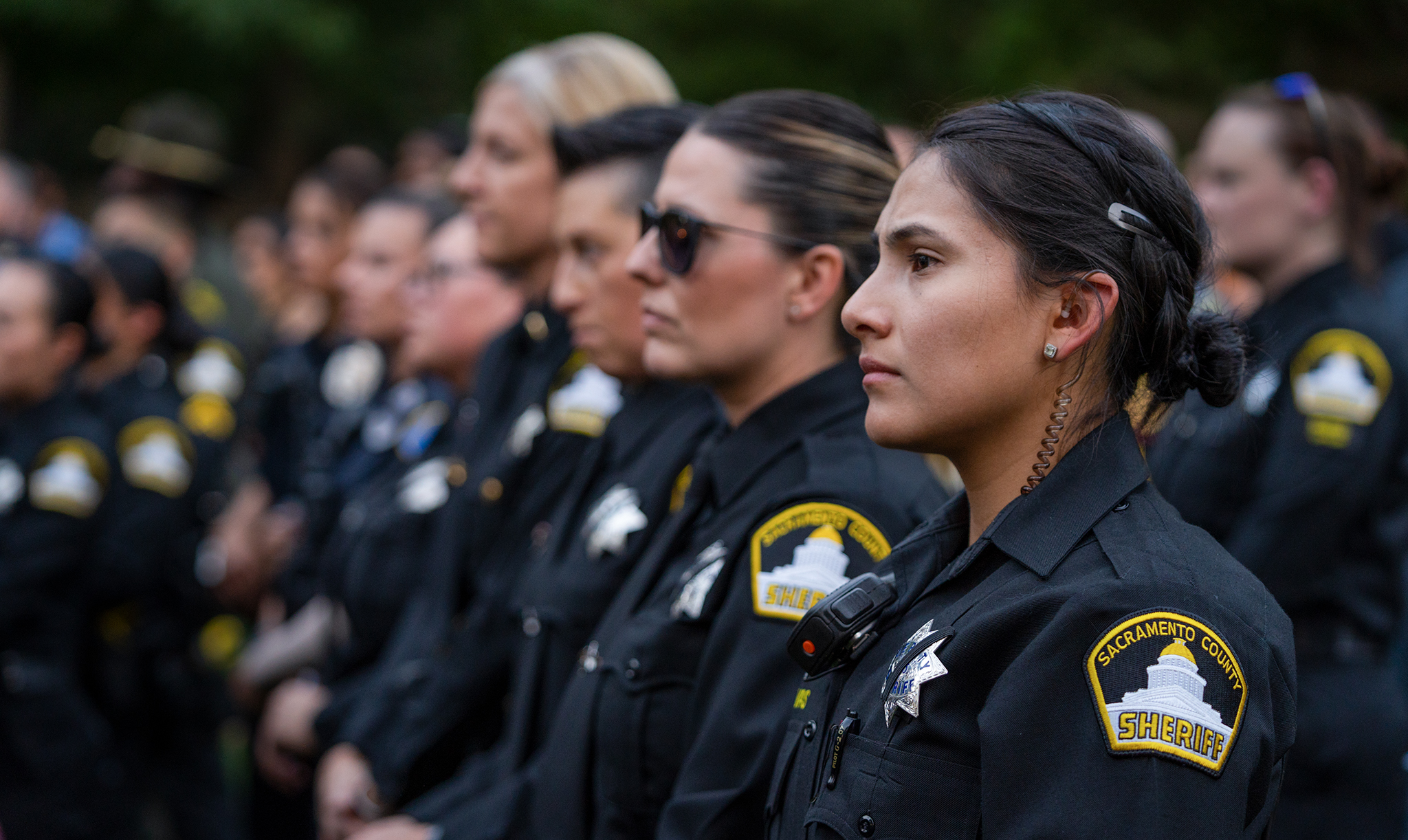 Program Overview
This program addresses the pressing need for Spanish‑speaking Criminal Justice professionals who can serve the growing Hispanic population. Two California State University campuses, CSUSB (in southern California) and CSUS (in northern California) partnered as a consortium to develop a new Certificate Program in Spanish for Criminal Justice Professionals, including an international cultural experience in Spain.
"With no access to an interpreter, individuals with LEP (Limited English Proficiency) cannot communicate with or be understood by judges, clerks and sometimes even their own lawyers."[1]
Moreover, in order to improve support and services for Latino survivors of crime, it is recommended to increase training and culturally competent community outreach as well as Spanish-language options by state and local service agencies. "Otherwise many survivors of crime will be unaware of existing services, unclear on how to utilize them and can be more likely to experience financial and/or psychological hardship." [2]
This project reflects Sacramento State's commitment to internationalizing the curriculum and to adequately prepare students for their professional careers. It also fits in with the Modern Language Association's (MLA's) white paper on New Structures for Foreign Language departments (www.mla.org/flreport) that seeks to enrich the language curriculum by offering interdisciplinary coursework. The Certificate Program in Spanish for Criminal Justice Professionals requires the completion of four required courses and a practicum for a total of 17 academic units. All courses will feature a hybrid format.
This program has been developed with the support of a US Department of Education Grant (P016A200005) funded by the Undergraduate International Studies and Foreign Language Program grant of the U.S. Department of Education for three years from 2020 to 2023.
Contact Dr. María Mayberry for info on the full Grant Proposal and Timeline.
Census numbers for Hispanics in Sacramento County.
[1] California for Safety and Justice. Latino Voices: The Impacts of Crime and Criminal Justice Policies on Latinos, 2014, p. 23.
[2] ibid
Program Requirements
Who Should Participate?
Campus Students in criminal justice, political science, social work, and related majors can participate in the program by getting permission from the certificate coordinator. Note: you cannot substitute any courses.
Working professionals in criminal justice, political science, social work and related fields—both in community, professional and fieldwork—can participate through the College of Continuing Education (CCE) program - https://cce.csus.edu/
Pre-requisites:
Three years of high school Spanish with C- or better or,
AP Spanish Language score of 3 or better, or coordinator permission.
The program consists of 17 units. Course numbers are subject to change.
*SPAN 8A and 8B fulfill the Foreign Language Graduation Requirement.
| Course | Title | Units | Semester |
| --- | --- | --- | --- |
| SPAN 8A | Intermediate Spanish for Criminal Justice I | 4 | Fall |
| SPAN 8B | Intermediate Spanish for Criminal Justice II | 4 | Spring |
| SPAN 195 | Internship (international or local) | 3 | Summer, Fall or Spring |
| SPAN 121J | Spanish For Professionals. | 3 | Fall |
| SPAN 159J | Cultures of Latin America for the Professions | 3 | Spring |
Contact Information
Certificate Program Coordinator:
María Mayberry - Professor of Spanish, World Languages & Literatures
Office: Mariposa Hall, Room 2041
Phone: (916) 278-6286 (please e-mail for faster response)
Faculty Advisors

Jonathan Fleck - Assistant Professor of Spanish, World Languages & Literatures
Office: Mariposa Hall, Room 2029
Phone: (916) 278-6331
Mercedes Valadez - Assistant Professor, Division of Criminal Justice
Office: Alpine Hall, Room 217
Phone: (916) 278-6531