Questions for the Council
This is an ongoing forum for the COB Advisory Council members to respond to student submitted questions and provide valuable advice, mentoring and guidance to business students for continued professional development.
Standing Out & Getting The Job
What is the best thing a student can do to set themselves apart as a highly desired future employee?
Robert Rivinius, Executive Director, Family Business Association of California
Set yourself apart from the herd by having a very good resume and trying to contact people. Network as much as you can. Sending out 1,000 resumes to job listings will probably result in 0 interviews or jobs, especially with no work experience. Work harder at it than the next guy.
Virginia Varela, President and CEO, Golden Pacific Bank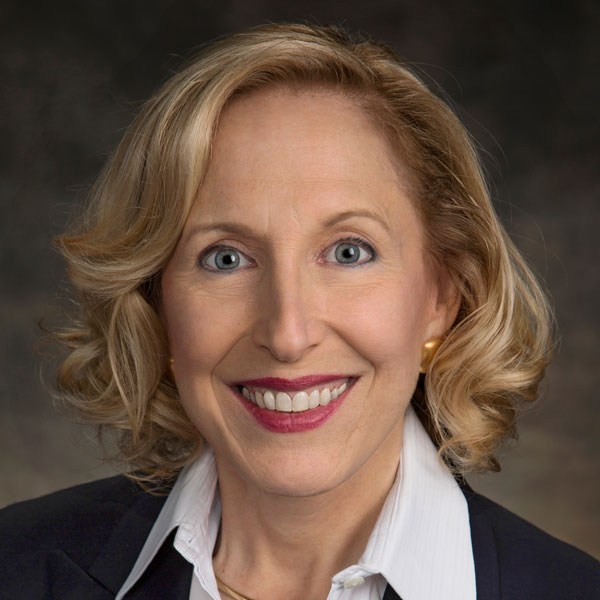 It would be great if a student could get some real live work experience in the field of their choice. Many students have scholastic achievements and a set of low skill jobs but trying something that requires flexibility and decision making and project skills will be of great use. Also, be sure that you have the basics down such as preliminary math and accounting skills, economic understanding, etc., and stay up on current events. You would be surprised how impressive you will sound if you can weave examples into your discussion of global and national current events that impact our market.
Skills Graduates Need
What traits or skill do you hope students have after graduation?
Gail Jones, Senior Business Advisor to Chief Human Resources Office, VSP Global
Regardless of the industry, candidates who have and sustain the following traits/skills rise to the top (in no particular order):
Trustworthy/reliable, Strong work ethic
Excellent verbal and written communication
Relationship building, Collaboration
Analytical, Critical thinking and Problem resolution
Conflict management
Effectively influence
Michael Fabbrini, Pacific Region Director of Finance for UNFI
Communication skills are so important, both written and verbal. Being able to professionally and concisely communicate is at the top of my list. There's a quote… "I'm sorry I wrote you a long letter, I didn't have time to write you a short one" and it's so true. With executives receiving hundreds of emails a day, spending time reading an email that is paragraphs long is a pet peeve, and in addition, every email should be drafted as if it were to be read by the CEO. Emails are forwarded to groups to provide updates to teams.
Dana Smith, Director, Union Bank
I look for people that are very hard working and are willing to volunteer for new assignments or working groups. People that volunteer tend to learn about their new organization faster than other new hires and tend to get promoted more quickly.
New employees who are willing to learn and ask questions. If you don't know about something, ask! Don't be shy.
Integrity and honesty. Always be honest and forthright, even its uncomfortable.
Remote Work Skills
What skills should we focus on as students as we approach our virtual work?
Dana Smith, Director, Union Bank
Communication skills are the most important in the virtual world. It is important to represent yourself well in both verbal and written communication.
Take time to think about the question before you answer it.
When writing, always review your work to ensure you answered the question and that spelling, and grammar are correct before hitting the send button.
Remember to write to your audience, and be as detailed as need be if the audience is not part of your group.
Don't multi-task when you are on calls.
Crystal Coleman, Principal, CliftonLarsonAllen LLP
To be successful when working virtually, I would recommend focusing on communication and project management skills. Communication is essential in order to make sure that the work you are doing is on track and that you will not let your coworkers or teammates down.
I would recommend taking the time to make sure you understand the deadlines and deliverables and understand how your portion will fit into the larger project or what the client/customer's expectations are. Too many times, I have had an item develop into a crisis that could have been avoided by asking more questions up front to make sure that everyone was on the same page.
Your manager or supervisor may or may not be a good communicator — take the initiative to ask questions so that you facilitate the communication. Also checking in on a regular basis and providing a progress update will help to keep others informed and also if you are going down the wrong path, will allow others to get you back on track, saving time and energy for the entire team.
Project management skills are essential — in a typical office environment, you might have more visible deadlines or be able to observe where the team is at on a large project (but) when working remotely, it is harder to ascertain project status. I have found that if you can spend some time up front mentally creating the steps in the project and thinking about each one in detail, it is easier to set a timeline and a deadline for each step and keep everyone motivated to get the project to completion. Too often, we jump right into the project in order to start it, rather than taking a pause to think about the steps and mentally go through them to determine what is needed at each step and then line up the resources so they are available when needed. In today's fast paced world, I think it is easy to "move" rather than "think/plan" and it ends up taking more time later on than a small upfront investment.
Remote Work Options
Will there be more remote options for employment moving forward as a result of COVID-19?
Jill Brown, President, Principal Funds Distributor
Yes, I believe we will have more remote working/hiring opportunities. I have hired three people since COVID started — all in different locations. I feel COVID has expanded the diversity of talent that I am able to interview for opportunities.
Bill O'Keefe, Executive Vice President, InterWest Insurance Services, LLC
Depending on the industry, I expect there will be more options available for remote employment. Given Covid-related work restrictions, we have been forced to acquire more robust work from home tools. Consequently, at InterWest we are allowing more employees to work from home either on a full or part time basis. As another example, my daughter and her husband are both employed in digital marketing positions and both work from home for employers who are nominally headquartered in S.F. and N.Y. with no plans to ever require working from an office location.
Remote Work: Staying Motivated
How do you stay motivated when working from home?
Gail Jones, Senior Business Advisor to Chief Human Resources Office, VSP Global
Maintain a focus on meeting deadlines, driving results and producing quality work. Have the mindset that my colleagues count on me and the work I produce; therefore, I do not want to let them down.
Crystal Coleman, Principal, CliftonLarsonAllen LLP
I am a big user of lists and I try to start each day with a plan of what I would like to accomplish. Not only do I get the satisfaction of completing the items on the list, but it helps keep me focused on what I set out to get done that day and prevents interruptions from eating into my plan. Sometimes the interruptions are important and I need to adjust and move a few items to another day, but I am aware of what I am deferring and can make a conscious choice in the moment. I also think taking some breaks in the day to get outside, even if only to get a coffee or check the mailbox helps to refresh one mentally.
Remote Work: Long term?
Whenever things go back to normal, do you expect employees that can work from home to continue working from home or would you welcome them back to the office?
Chelsea Minor, Corporate Director for Consumer & Public Affairs for Raley's
There is nothing that can replace in-person interactions. Many companies have built their culture on "collaboration" and will depend on in-person interactions to get the most out of their employees. With that said, companies will be more creative and flexible in their requirements for office work.
Few things that could happen:
There will be a hybrid model as we make the transition back to work. In this scenario, not every person will be in the office every day, but rather select days for meetings and workload.
There will be more flexibility for work/life balance and more opportunities for an employee to work from home for family or other life issues.
There may be some smaller companies who do not come back to the office and require remote work full-time.
As a student, you should think about the environment that you prefer and ask these questions of your future employer.
Debra Sleigh, Executive, Adventist Health IT, Cerner Corporation
Before COVID changed our working model, many believed that staff were more productive with physical oversight. Since last March, we have seen associates move immediately into a work from home model and not only succeed in keeping productivity levels satisfactory, but exceeded expectations. We could not have done this without the quality of today's virtual tools and expect the future to become a hybrid model. There are still times when planning, team formation/orientation, performance reviews and celebrations are better done in person. So eventually, I predict employers will shrink their expensive real estate footprints and go hybrid (working from home with hotel cubicles for those who must come together).
First Time Working in a Remote Setting
What is the best advice you can give to someone who is entering the workforce for the first time while working from home?
JoDee Harrison, Senior Vice President, Wells Fargo
For those entering the work force while working from home, the best advice I can provide is make sure you are reaching out to others for support. Not being in the office can deeply affect collaboration and the learning curve for new employees. Work with your leader to establish a peer coach that can be a go to person. Make sure to calendar weekly/monthly 1-on-1s to ensure there is a forum to monitor progress and have questions answered. Learning and development in the job should be driven by the individual and supported by a leader or manager. Take control of your success!