Ed.D. Advisory Board
About the Board
The Ed.D. Advisory Board is comprised of a variety of professionals, alumni, students, and thought leaders in the world of education throughout the greater Sacramento area.
The Board meets multiple times per year to deliver guidance to the Ed.D. program, in the areas of policy, research, and current industry trends. Their insight helps to guide the future education leaders currently enrolled in the Doctorate in Educational Leadership Program.
View the current members of the board and a short bio of each below.
Dr. Sarah Billingsley
Chief of Staff, Division of the President
Freddie Castro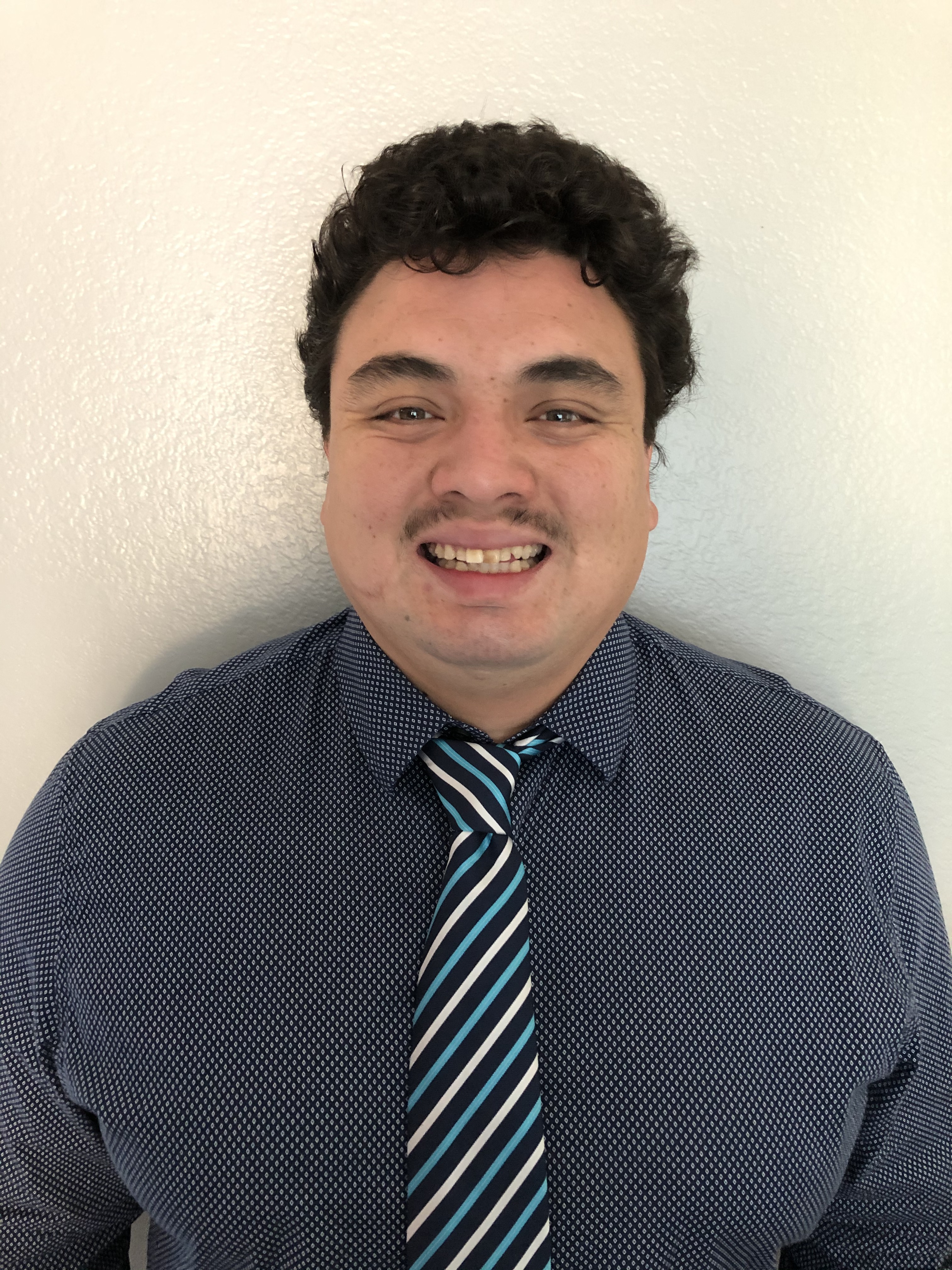 Current Student, EDD Cohort 14
Dr. Tawny Dotson
President, Yuba College
Dr. Tawny Dotson has served as President of Yuba College since July of 2020. She began her career as an active duty Air Force Officer at Beale Air Force Base. After transitioning off active duty, Tawny worked at post-secondary education institutions in Oklahoma, Washington, and California. She has served as a guest lecturer and adjunct faculty in Marketing, Photography, Communication Studies, and College Success.
Her career includes serving at the Director, Special Assistant to the President, Chief of Staff, and Vice President level before her role at YC.
Dr. Dotson holds a BA from Washington State University, an MA from the University of Missouri, and her EdD from Oregon State University in Community College Leadership. She is an Aspen Institute Rising Presidents Fellow.
Dotson also continues to serve in the California Air National Guard as a Lieutenant Colonel.
Dr. Viridiana Diaz
Vice President of Student Affairs, Cal State San Marcos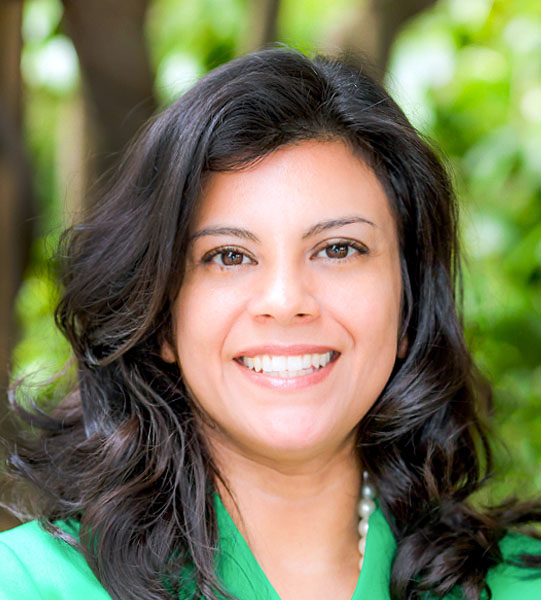 Dr. Viridiana Diaz has been in the field of higher education for the past 20 years. She serves as the Associate Vice President of Strategic Student Support Programs at Sacramento State. She has dedicated her professional career to creating a more inclusive campus for first-generation, Pell eligible, migrant, immigrant, undocumented, LGBTQIA+ and out of school youth. She provides primary oversight to equity programs and affinity centers offering academic advising, personal counseling, tutoring, mentoring, peer-based support and population specific interventions including the College Assistance Migrant Program, High School Equivalency Migrant Program, Serna Center, Dreamer Resource Center, Multi-Cultural Center, Pride Center, Women's Resource Center and Career Center. She holds a bachelor's degree in Communications Studies, a master's degree in Latin American Literature and a second master's degree in History. In 2012, she completed a doctorate in Educational Leadership and Policy. She is also a graduate of U.C. Berkeley's Executive Leadership Academy, Stanford's Executive Leadership Management Institute, and the Harvard Institute for Higher Education. She is currently serving as a 2020-2021 Hispanic Association of Colleges and Universities (HACU) Leadership Academy fellow and a 2021-2022 American Leadership Forum Mountain Valley Chapter's Class of XXV fellow. Dr. Diaz is a recipient of the Sacramento Hispanic Chamber of Commerce Latina Star Award and was named by the Sacramento Bee's Vida en el Valle Newspaper as one of the People Who Have Left a Mark in the Sacramento Area.
Dr. Khanh Dinh
IT Business Relationship Manager, CalPERS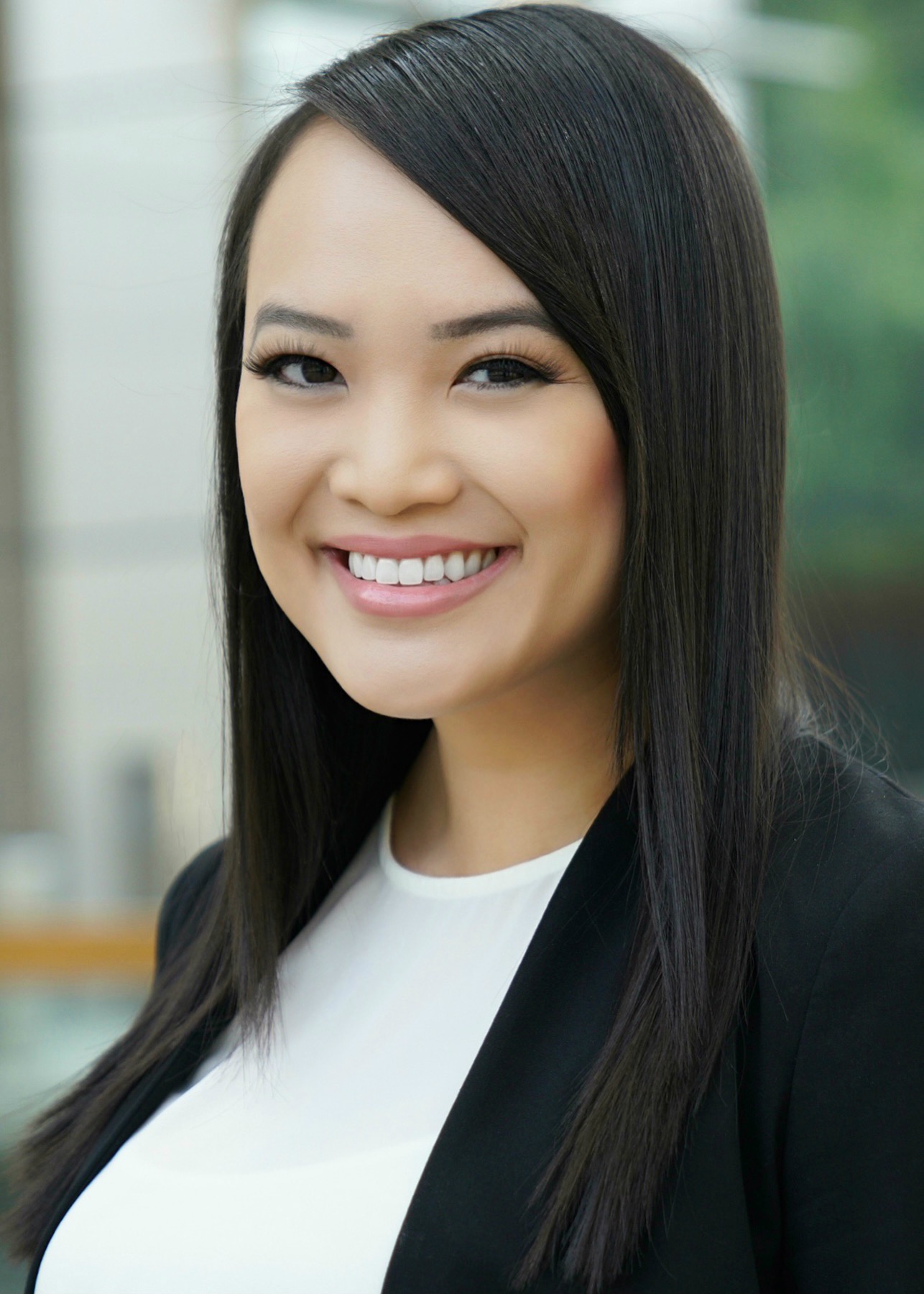 Khanh N. Dinh is a three-time graduate from Sacramento State with her bachelor's degree in economics, Master of Business Administration in finance, and doctorate in educational leadership. Her dissertation, Racial diversity leadership index: A model for employee retention, received the outstanding dissertation in higher education award. Khanh's research interests are related to quantitative and qualitative studies focused on leadership practices that increase opportunities for those underrepresented in higher education. She has been published in the Journal of Transformational Leadership and Public Policy and has presented at the University Council for Educational Administration, the American Educational Research Association, the Council for the Study of Community Colleges, and Sac State Antiracist and Inclusion Convocation. Khanh is currently leading several diversity, equity, and inclusion initiatives to improve leadership competencies, employee engagement, and recruitment practices at CalPERS in her position as an IT Manager. With over ten years of public service experience, her areas of expertise include communications, strategic planning, and information technology.
Dr. Mary Louise Frampton
Professor of Law Emerita, UC Davis
Mary Louise Frampton joined UC Davis as the Director of the Aoki Center for Critical Race and Nation Studies in January 2017. She taught in the areas of restorative justice, structural inequality, law and social justice, legislative advocacy, and professional responsibility. She has co-taught courses on critical race theory and participatory action research in low-income communities in the Central Valley. Professor Frampton led the Thelton E. Henderson Center for Social Justice at Berkeley Law for more than a decade. She was a UC Berkeley Chancellor's Public Scholar and an Association of American Law Schools (AALS) National Bellow Fellow.
Frampton's research interests are focused on the use of restorative justice as a tool to dismantle the school to prison pipeline, reduce the over-incarceration of people of color in the criminal justice system, and heal divided communities. She is engaged in research projects in juvenile justice systems and schools in the Central Valley and in the community of Greensboro, North Carolina. She was a co-founder of the Community-University Research and Action for Justice, a collaborative effort of UC academics and community activists in the San Joaquin Valley to alleviate poverty. Her publications include After the War on Crime: Race, Democracy, and a New Reconstruction (NYU Press).
For 30 years, before joining Berkeley Law in 2001, Frampton was a civil rights attorney focusing on employment discrimination.
Dr. Kate Jaques
Associate Vice President of Instruction, American River College
Dr. Brian King
Chancellor, Los Rios Community College District
Dr. Brian King was appointed as the ninth Chancellor of the Los Rios Community College District in 2012. Dr. King has more than 27 years of community college teaching and administrative experience in California and Missouri. Dr. King joined Los Rios after serving more than eight years as president/superintendent of Santa Cruz County's Cabrillo College in Aptos, California. Before that, he served from 1991 to 2004 in increasingly responsible positions at Ozarks Technical Community College in Springfield, Missouri, where he rose from a faculty position teaching American government and business law to serving as vice president of administration and business.
As president of Cabrillo, Dr. King was credited with leading the college through two successful local bond campaigns, raising more than $20 million in private donations through the college foundation and guiding the implementation of highly successful student success measures.
Since his appointment as chancellor of Los Rios, Dr. King has overseen the opening of two educational outreach centers (the Elk Grove and Rancho Cordova centers); the establishment of the Los Rios Promise program to knock down financial barriers for students; the creation and adoption of a new district Strategic Plan; and the start of a districtwide effort to implement Guided Pathways at the four Los Rios colleges.
Dr. Adrienne Lawson
Director, Diversity, Inclusion & Compliance/PRIDE Industries
Garth Lewis
Superintendent, Yolo County Office of Education
Garth Lewis serves as the Yolo County Superintendent of Schools. He was elected to this position in 2018. Over the course of his 23-year career in K-12 education, Superintendent Lewis has served as a para-educator, teacher, site and district administrator, and Assistant Superintendent of Instructional Services and Equity at the Yolo County Office of Education. He also serves as a member of the Board of Directors for the California Association for Supervision and Curriculum Development (CASCD).
As County Superintendent, Mr. Lewis supports and provides leadership to approximately 300 employees, which he is certain are the agency's most valuable resources. Additionally, his collaborative work supports each of the five school districts and other key agencies that serve youth and families throughout Yolo County. He believes access to a high-quality public education is a significant factor in improving life outcomes for all children, particularly those experiencing poverty.
Mr. Lewis earned Bachelor's and Master's degrees from California State University, Sacramento. He holds a Multiple-subjects Teaching Credential and a K-12 Administrative Services Credential.
His wife, Maria, is a public school teacher in Yolo County and both of their children attend public schools in Yolo County.
Dr. Siria Martinez
Assistant Vice Chancellor, California Community Colleges
Siria S. Martinez, Ph.D, who has dedicated her career to eliminating educational inequality, will lead the Institutional Effectiveness Partnership Initiative (IEPI) in deploying professional development and technical assistance aimed at advancing equity and success strategies. She comes to the Chancellor's Office from Woodland Community College, where she served as Dean of Student Success & Institutional Effectiveness and Interim Dean of Student Services and where she co-led an 11-person interdisciplinary Student Success Committee overseeing the development of a three-year Student Equity Plan.
A Los Angeles native raised in Compton who was the first in her family to attend college, Martinez began her higher education career at the University of Southern California where she served as assistant director in the Office of Admissions and Associate Director of Academic Affairs in the Computer Science Department. She was recruited in 2007 to work for UC Riverside's Bourns College of Engineering as its Graduate Student Affairs Manager, then worked for nearly two years at Palomar College as its Title V/Hispanic Serving Institution Project Supervisor providing leadership in supporting the retention and academic success of Hispanic and low-income students at the San Marcos campus.
Dr. Ed Mills
Vice President, Student Affairs
Dr. Ed Mills began in public higher education as a financial aid coordinator 35 years ago and has since devoted his career to developing and implementing new strategies for enrollment management and student services. He has taught the First Year Seminar course for 17 years at two universities. He also teaches a course for the Education Leadership doctoral program at Sacramento State and an online graduate course in Strategic Enrollment Management for Notre Dame Maryland.
At Sacramento State, Ed currently serves as the Vice President for Student Affairs and Chief Enrollment Officer. Student Affairs involves most of the programs, services, and non-academic departments serving students at the university. This includes areas like Admissions, Financial Aid, and Registration/Student Records. The departments also include work in educational equity (like EOP and CAMP), Cultural and Identity Centers (like the MLK Center, Multi-Cultural Center, Dreamer Resource Center, Vets Center, and Pride Center), and many others (like the Union, Well, Student Health and Counseling, Peer and Academic Resource Center, Housing and Res Life, etc.).
Dr. Jenni Murphy
Dean, College of Continuing Education
Dr. Murphy has over 20 years of professional experience in the areas of training, operations, human resources, project management, marketing and education. She has had a successful and rewarding career at Sacramento State for the past 19 years and enjoys the opportunity to blend professional and personal activities to give back to her community. Throughout her career she has applied her professional background, personal characteristics and academic training to build and implement strategies that move organizations forward. She was the recipient of the 2018 American Society for Public Administration (ASPA) Sacramento Chapter's prestigious Chester A. Newland Academic Excellence Award for her leadership in the education of public administrators, was also one of seven "Women of Influence" honored by Sacramento State for outstanding leadership on campus and in the community and most recently received the 2019 Edward M. McAleer Jr. Excellence and Innovation Award from the California State University Commission on the Extended University.
Khaalid Muttaqi
Chief Operating Officer, Advance Peace
Khaalid has overseen the design and implementation of violence prevention, intervention and youth development programming in several California cities as direct service provider, manager, and director in both non-profit and local government settings for over twenty years. He has led citywide grantmaking processes that prioritize investments in the most high-need populations while lifting up community-led alternatives to punishment and incarceration. He authored and implemented a comprehensive strategic plan which resulted in historic reductions in gang and youth violence. Khaalid has spearheaded several system-change initiatives including restorative practices, positive youth justice, and cross-system data sharing. He currently serves as the Chief Operating Officer for Advance Peace, a national gun violence reduction agency, where he works to ensure its strategic direction by strengthening structure, management systems and collaborative partnership outcomes. Khaalid is also a creative provocateur delving in the craft of screenplay writing and producing.
Dr. Carlos Nevarez
Provost and Vice President of Academic Affairs
Dr. Carlos Nevarez is interim Provost and Vice President of Academic Affairs and a Professor of Education at California State University, Sacramento. Appointed in fall 2021, as interim Provost he provides leadership for the Division of Academic Affairs, including faculty and staff in all Colleges, the University Library, and several offices that support students as well as the Sacramento region. The Division of Academic Affairs also includes International Programs and Global Engagement, the Offices of Undergraduate and Graduate Studies, the Office of Research, Innovation, and Economic Development, the Office of Faculty Advancement, the Center for Teaching and Learning, the Office of Academic Excellence, and the Carlsen Center for Innovation and Entrepreneurship.
Amaya Noguera
Program Officer, Sierra Health Foundation
Amaya Noguera-Mujica is committed to fighting injustice through developing Critical Literacy, Education and Organizing. Amaya Noguera-Mujica works tirelessly to integrate theory into practice. She has led youth programs on cultural awareness and youth advocacy throughout the northwest from Seattle, Sacramento, Oakland, San Francisco, LA, and Long Beach. From 2009-2012, she worked as the Coordinator for Sacramento Area Youth Speaks, an alternative literacy program based out of UC Davis's School of Education.
Amaya has served as a classroom coach helping educators in Oakland public schools align their craft with principles of inclusion and cultural relevance, as well as served as Lead Community and Engagement Specialist for Year Up Bay Area, working closely with community-based organizations to develop strategies and working relationships founded on the ideals of self-actualization and community support. From 2016-2019 Amaya worked as an Account Manager for the American Reading Company for the entire California region developing district wide literacy campaigns and school-based initiatives to support the development of bilingual programming.
Amaya has maintained a strong consulting portfolio supporting school mergers, developing culturally liberating anti-racist schools, abolitionist curriculum writing and planning, and coaching. Amaya is currently a Program Officer for the Center at The Sierra Health Foundation. She oversees the African American Trauma Informed Wellness Program in Sacramento. Amaya also supports the Latino Equity Project as the lead facilitator for the Black Latinx work. She is a strong Black Latinx consultant who brings her intersectionality into her analysis and approaches to everything she engages with.
A dedicated parent, Amaya has had opportunities to expand on this work in countries all over the Caribbean and Central and South America with individuals and organizations dedicated to dismantling injustice. Amaya Noguera-Mujica received her Bachelor of Arts degree in Educational Theory from New School University in 2007, she has received National acclaim for her efforts as a writer, organizer and her commitment to social change.
Don Ogden
Asst. Superintendent of Human Resources, Folsom Cordova USD
Dr. Monica Pactol
Vice President of Instruction, Folsom Lake College
Dr. Mary Ponce
Program Manager, English Learners & MultiCultural Education, San Juan USD
Dr. Tera Reynolds
Black Student Success Center Faculty Coordinator, American River College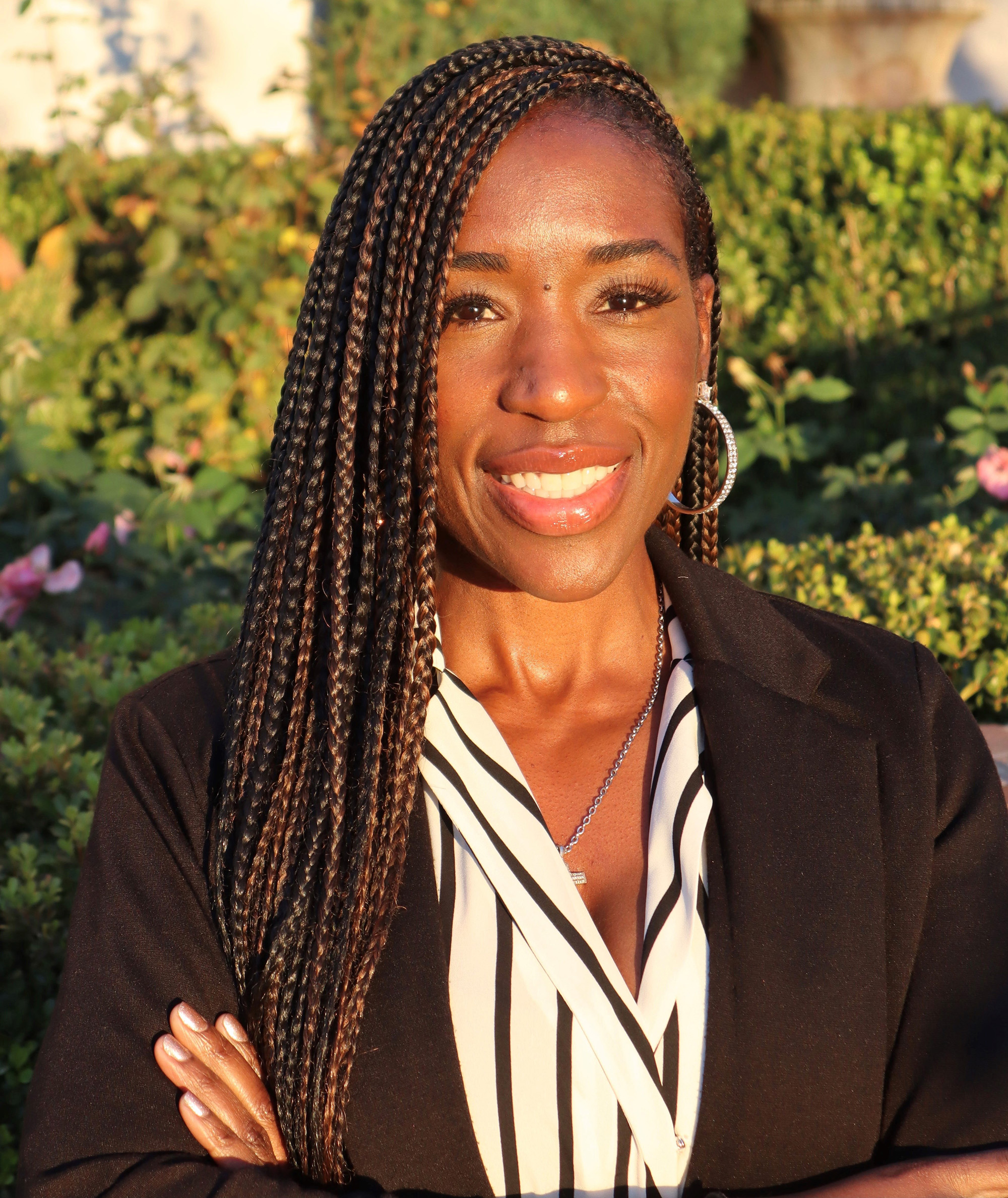 Dr. Tera Reynolds holds an Ed.D. from California State University, Sacramento (CSUS), in Educational Leadership & Policy Administration, and a Master of Science in Social Work from CSUS, a Bachelor of Science in Criminal Justice. She is also an alumnus from American River College, holding an Associate of Arts in Liberal Studies.
Since 2015, Dr. Reynolds has been a Faculty Coordinator at American River College. She has created programs to help transition students from high school into college and help new students get through the onboarding process. She currently serves as the Black Student Success Center Faculty Coordinator. She opened the 1st ever Black Student Success Center at American River College and coordinates outreach services to feeder High Schools in the area. She also teaches Human Career Development courses to high school students participating in Dual Enrollment and students in the Umoja program. Dr. Reynolds is the co-chair of ARC's Black Parliament faculty and staff advisory and serves as the Black Student Union Advisor.
Before her career at American River College, she worked at Sacramento City Unified District as the Youth Development Specialist and the Prevention and Intervention Services Supervisor at Natomas Unified School District. She coordinated and supervised substance abuse/delinquency prevention, foster youth services, truancy, and intervention programs in both these positions.
Previous to her career in education, she worked as a Social Worker for the Children Protective Services and a Probation Assistant at Juvenile Hall. Her love and passion for helping students and families encouraged her to make the transition and do prevention and social justice work in the education system.
She is the mother of three children, a grandmother, and an auntie to many. She is a native of Sacramento and believes in giving back to her community.
Dr. Michelle Seijas
Professional Coach & Consultant
Dr. Mia Settles-Tidwell
Vice President, Inclusive Excellence and University Diversity Officer at CSUS
Dr. Mia Settles-Tidwell is currently the Vice President for Inclusive Excellence and University Diversity Officer at Sacramento State University. She was formerly the Assistant Vice Chancellor & Chief of Staff to the Division of Equity and Inclusion at the University of California, Berkeley. Mia is a proud graduate of two public universities: University of California, Berkeley and CSU East Bay where she earned a B.A. in Social Welfare, a Master of Science in Educational Leadership, and a doctorate in Educational Leadership for Social Justice. She is a self-proclaimed, At the Table Activist and is known for her equity and advocacy work for underserved and disenfranchised communities. With over 30 years of educational leadership experience in both K-12 and higher education systems, Mia has challenged institutions to examine inequitable practices and remove barriers that impede success for underserved groups. She exemplifies an unwavering commitment to use her position of influence to elevate the voices of those who have been silenced and marginalized. She applies innovative and implementable strategies that result in greater organizational and structural equity while modeling courageous leadership and nurturing strong cultural, racial, and social partnerships amongst diverse groups.
Dr. Sasha Sidorkin
Dean, College of Education
Dr. Jay Singh
Director, Academic Affairs-Student Academic Support, Hartnell College
Dr. Jainesh Singh is the Director of Academic Affairs - Academic Support at Hartnell College. In this role, he oversees the academic support and learning centers at each campus. Dr. Singh is a proud Alumni of Sac State EDD program, Cohort 10 and also serves on the Alumni Connections Board. His research focused on retention and persistence among college men of color. He enjoys spending time outdoors with family and friends.
Dr. Angelo Williams
Chief of Staff, California State Assembly
Focused on four key policy issues (Health, Education, Justice and Wealth), I've developed my career in public service, government, public policy, philanthropy, education, and executive leadership) from a social constructivist point of view. My goal continues to be the cultivation of individual human capital and strengthening social institutions that serve society.

To that end I have served in a number of capacities as an executive team leader and member within organizations dedicated to economic development and educational access including my tenure at the California School Boards Association (Ast. Exec. Dir. Of Policy and Programs), the W.K. Kellogg Foundation (Program Officer), Cosumnes River College (Interim Dean of Student Services and Enrollment Management), at the California Community College Chancellors Office (State Director and Assistant Vice Chancellor), in the California State Legislature (Senate Education and Economic Development Consultant, Assembly Director of Legislation and Communication) and with HCDC (Principal Consultant).

For more than a decade, I've endeavored to reinvest what I've learned in government, public policy, philanthropy, education and leadership into the classroom as an affiliate and adjunct professor of Sociology and Ed Policy and Leadership for both graduate (at Drexel University and CSU Sacramento) and undergraduate ( Sacramento City College (West Sac Center, Davis Center) and Cosumnes River College) students.
Dr. Steve Winlock
Executive Director, Sacramento County Office of Education
Dr. L. Steven Winlock is the Executive Director of the Sacramento County Office of Education, School of Education. Dr. Winlock has served as a teacher, principal, director of staff development, and associate superintendent with more than 35 years in education. Dr. Winlock serves as a governor appointed special education commissioner and as a Sacramento City arts commissioner.
Dr. Pia Wong
Associate Dean, Research & Engagement, COE
Dr. Pia Lindquist Wong joined the faculty of the College of Education (the then-Bilingual/Multicultural Education Department) in 1995. Since that time, she has taught courses in the multiple subject and single subject teacher education programs; served as Teaching Credentials Department Chair; and, now is the Associate Dean for Research and Engagement. In her Associate Dean role, she manages a $15M portfolio of state and federal grants and service contracts and supports faculty teams engaging in targeted diversity, equity, and inclusion work in schools and districts throughout the Sacramento region. She serves as Senior Content Consultant for the Programa de Especialização Docente, a professional learning program for teacher educators offered jointly by Stanford University and the Instituto Canoa in Brazil. She also is co-chair of the Policy Committee for the California Council on Teacher Education.