Why Choose Sacramento State Civil Engineering?
Sacramento State Civil Engineering is ABET Accredited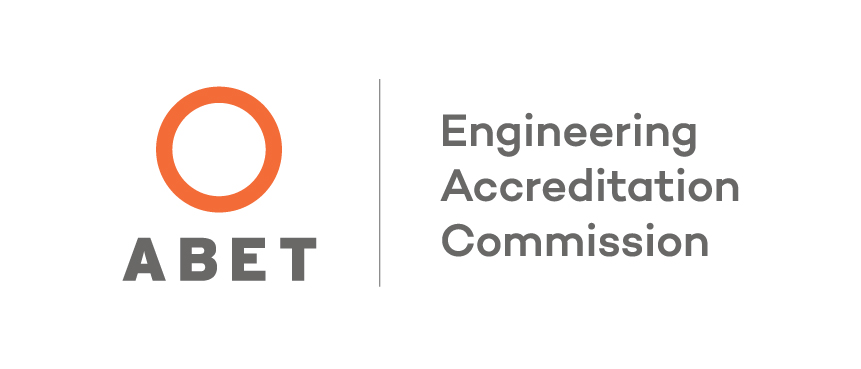 Sacramento State is an ABET-accredited, publicly-accessible civil engineering program in the heart of California's Capital City. Accreditation by ABET (the non-governmental agency that evaluates university engineering programs) is particularly important for students to meet eligibility requirements for the Fundamentals of Engineering (F.E.) and Professional Engineering (P.E.) licensure exams.
Sacramento State Civil Engineering Offers Both Breadth and Depth
A Bachelor of Science degree in civil engineering provides the breadth necessary to prepare for the F.E. Exam as well as the P.E. Exam. Fundamental and elective courses offered in all five areas of civil engineering (environmental, geotechnical, structural, transportation, and water resources engineering). This breadth provides a foundation for a successful career in civil engineering and also allows students to choose additional electives in their discipline of interest.
Hands-on, Practice-Oriented Laboratories
Sacramento State Civil Engineering provides a hands-on learning environment that helps to improve the quality of learning for its students. Laboratory courses help further explore complex concepts learned in a lecture and provide hands-on skills and familiarity with industry practice. Labs are also a fun, active way to learn, develop teamwork skills, and build camaraderie among students. The program has dedicated laboratory facilities for each of the five disciplines of civil engineering and provides a balance of laboratory and lecture courses in its undergraduate curriculum. Altogether, there are 13 labs required in the undergraduate civil engineering curriculum.
Active Professional Student Organizations
The professional civil engineering student organizations at Sacramento State are among the most active on the Sacramento State campus. The American Society of Civil Engineers (ASCE) Student Chapter meets every month and is the largest professional student organization on campus. Other active professional student organizations include: Institute of Transportation Engineers (ITE), the Structural Engineering Association of Central California (SEAOCC), and Engineers for a Sustainable World (ESW). These organizations all have strong affiliations with their local professional organizations and are a great way for students to get more involved in civil engineering, learn more about the profession, meet other students, get experience participating on a competitive engineering team, build their resume, and just have fun!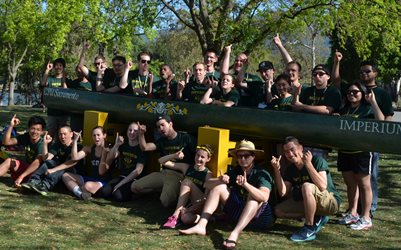 Cost-Effective Choice for a Great Undergraduate Education
The Sacramento State Civil Engineering program is competitive with other top civil engineering programs in the state, yet Sacramento State costs less to attend than most universities, even other programs within the CSU system. In 2013, Sacramento State Engineering ranked 17th in a national ranking of universities in return-on-investment (ROI). The Department also offers for its incoming freshmen students the Sacramento State Civil Engineering Freshman Scholarship
Sacramento State Civil Engineering Has An Active Research Program
Sacramento State Civil Engineering students and faculty conduct applied research programs to advance the state of the practice in the engineering community. Students are actively involved in a wide range of research projects within the department. Faculty works with both public agencies and private firms, and integrate applied research into the curriculum, sharing the latest state-of-the-practice with students preparing to enter the profession.
Respected, Practice-Oriented Faculty
At Sacramento State, students participate in hands-on laboratories with faculty, who have doctoral degrees (Ph.D.s) in civil engineering or a related field, and who are registered professional civil engineers (P.E.s) with practical industry experience. Some faculty members even have specialty licensure in their area of expertise beyond P.E. registration. Sacramento State faculty members are grounded in practice and maintain active research programs. Most of the full-time civil engineering faculty at Sacramento State have participated in ASCE's national Excellence in Civil Engineering Education (ExCEEd) Teaching Workshops.
Outstanding Public and Private Industry Support
Sacramento State Civil Engineering is well known for its dedicated alumni and industry supporters in all areas of the public and private sectors. With all levels of government and a large private sector in its backyard, the surrounding civil engineering community is active in the CE program at Sacramento State, and these partners also seek our graduates for future employment. This support is evident at industry-sponsored student events like the annual "An Evening With Industry" every fall and "Alumni Week" every spring. Practicing engineers serve on industrial advisory committees, serve as part-time faculty and guest speakers, and serve as "clients" and "technical mentors" in CE 190, the culminating senior design course.
Networking Opportunities
Sacramento State ECS Career Services Center organizes an Engineering Career Fair every Spring and Fall. Career Services helps to match students with potential employers. Students are also assisted with workshops and introduced to potential employers though part-time faculty and guest speakers. Industry-supported events like "An Evening With Industry" and interaction though the many professional student organizations provide additional opportunities to meet a wide range of potential employers.
Graduates Are Leaders in the Engineering Community
Many Sacramento State Civil Engineering alumni have become leaders in the engineering community throughout the public and private sectors, such as:
Steve Balbierz, PE - Vice President, Wood Rodgers, Inc. (retired)
Orin Bennett, PE - President, Bennett Engineering Services
Andre Boutros, PE - Executive Director, California Transportation Commission (CTC)
Bill Busath, PE - Director of Utilities, City of Sacramento
Pamela Creedon, PE - Executive Officer, Central Valley Water Quality Control Board
Bill Croyle, PE - Acting Director, Department of Water Resources (DWR)
Tony Frayji, PE - President, Frayji Design Group, Inc.
David Gutierrez, PE - Chief, Division of Safety of Dams (retired)
Eddie Kho, PE, LEED AP - President/CEO, Morton Pitalo, Inc.
Rick Land, PE - Chief Deputy Director, California Dept. of Transportation (Caltrans)
Kathy Marks, PE - Vice President, Carollo Engineers
H. Kit Miyamoto, PE, SE - President, Miyamoto International, Inc.
Marco Palilla, PE, PMP - Associate Vice President, HDR, Inc.
Michael Penrose, PE - Director, Sacramento Country Dept. of Transportation (SacDOT)
Ruben Robles, PE - Director of Operations, Sac. Regional County Sanitation District
Mark Rodgers, PE - Co-Founder/President, Wood Rodgers, Inc.
Raphael Torres, PE - Deputy Director, California Dept. of Water Resources (DWR)
Ed Winkler, PE - Vice President, CH2M Hill
Sacramento State is located in Sacramento – a Great Place to Live!
Sacramento is the capital city and the sixth largest city in California with a diverse population and a rich cultural environment. With many of the State's government offices and historic attractions, Sacramento is situated in the fertile San Joaquin Valley between the San Francisco Bay Area and scenic Lake Tahoe. The University is located on a beautiful 300-acre campus with its lush landscaping and approximately 3,000 trees. Miles of pedestrian and bicycle trails stretch along the nearby American River Parkway, linking the campus with recreational areas such as Folsom Lake.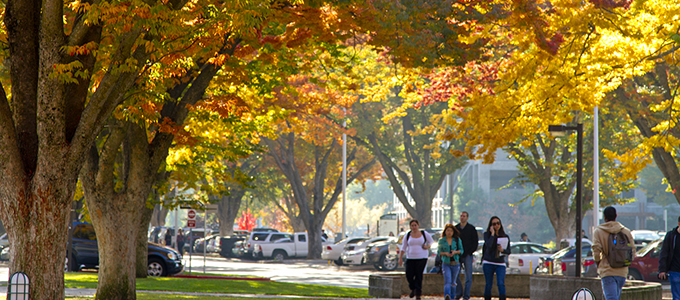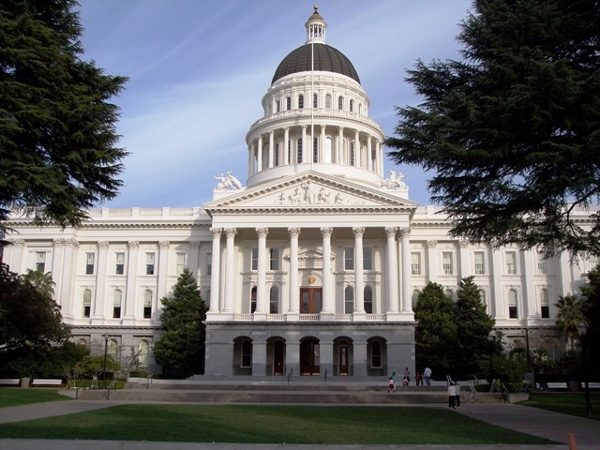 Sources
Sacramento State Office of Institutional Research (OIR), 2013 Civil Engineering Fact Book.