News
Distinguished Alum: Tracy Young's high-impact innovation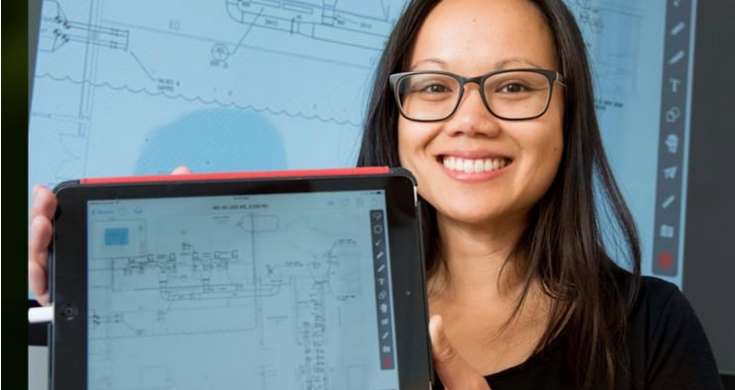 Tracy Young knew her industry had a paper problem. Steve Jobs gave her the tool she needed to solve it.

And for the innovations she brought to an industry so important to a state and country on the move, Young has been named one of Sacramento State's Distinguished Alumni for 2018.

It was 2010, and four years into her construction engineering career, Young was growing frustrated with 3,000-page blueprints that would turn over multiple times during projects and often contained outdated information.

When Apple introduced the iPad later that year, Young and her friends knew exactly what to do.
Read the full article about Tracy Young
Hitch up the tiny house: Students head to SMUD contest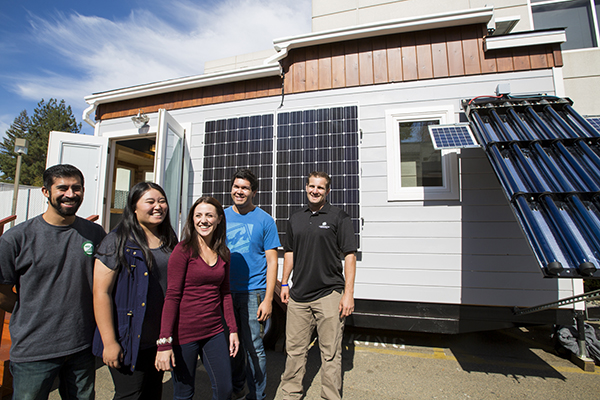 Sacramento State's student-built entry in the SMUD Tiny House Competition is painted a trendy "whale gray" – but the house itself is a minnow.

It's a cozy, light-filled 184 square feet of sustainable living on wheels.
The net-zero energy tiny house was designed by interior architecture student Michelle Feasby with input from the rest of the Sac State Tiny Team, and was built over the past three months by 24 students and alumni from the Mechanical Engineering, Civil Engineering, and Construction Management departments.