Student Success Center Services & Campus Resources
About the Student Success Center
The Student Success Center is located in Solano 3000. There are both Professional Staff as well as faculty advisors that provide holistic support services to aid in a student's university experience. If you have any of the following questions and more, please schedule an appointment if you:
Need Major Advising for Health Science (the new pathway to Nursing)?
Need guidance in selecting a major?
Facing challenges and barriers within your major?
Have questions about the programs within the College of Health and Human Services?

The Student Success Center is here to address your questions and provide the following services:
Academic Planning
Basic Career Exploration
Faculty Mentoring
Major Program Exploration
Major Advising for Health Science (the new pathway to Nursing)
Referrals to Campus Resources
Tutoring
Meet Our Team
Scarlette Charles
Administrative Support Assistant for the Student Success Center, College of Health and Human Services
chhs_success_center@csus.edu
Hello everyone, my name is Scarlette and I support the HHS, Student Success Center. If you email chhs_success_center@csus.edu, I am typically the person responding to your emails. I am a Sac State Alumni and I have graduated from our campus as a first generation student #StingersUp. Throughout my time on the CSUS campus, I have learned how to become incredibly resourceful. While attending Sac State, I have received multiple scholarship awards, lead a campus club and have co-hosted several campus events. If you have questions about how to engage with campus culture or how to develop leadership skills, I would be happy to support your efforts. Include any of your additional questions in an email and we will connect!
Raquel Quirarte, Ed.D.
Coordinator for the Student Success Center and Lead Advisor for the College of Health & Human Services.
quirarte@csus.edu
Dr. Raquel Quirarte joined the Sac State team in 2001 and is currently the Coordinator for the Student Success Center and Lead Advisor for the College of Health and Human Services. She is dedicated to providing a humanistic and holistic approach to support individual student's needs to cultivate their academic success. Her professional experience includes student service positions in the Division of Criminal Justice, Office of Graduate Studies, and the Office of the Registrar. She has also been an active member of the University Senate, Advising Council, the Advising Summit Task Force, the College of Health Human Services Task Force, Phi Kappa Phi and the Doctorate in Educational Leadership Student Association (DELSA). She identifies deeply with Sac State students since she was #MadeAtSacState.
Aishah Patterson, Ph.D.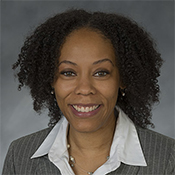 Faculty Fellow in the Student Success Center and Faculty in Communication Science & Disorders.
patterson@csus.edu
Aishah Patterson is an Assistant Professor in the Department of Communication Sciences and Disorders (CSAD). She provides undergraduate and graduate instruction in the areas of fluency disorders, vocal pathologies, autism and medically-based speech and language disorders. Her research utilizes salivary sampling to target biomarkers associated with arousal and reactivity in individuals who stutter. As a licensed practitioner, Dr. Patterson holds the Certificate of Clinical Competence (CCC) in Speech-Language Pathology from the American Speech-Language-Hearing Association (ASHA) and has therapeutic, diagnostic and supervisory experience across the life span. Dr. Patterson provides undergraduate advising within the CSAD Department and the College of Health Human Services Student Success Center.
Gretchen Casazza, Ph.D.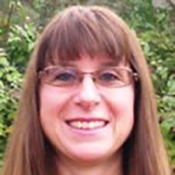 Faculty Fellow in the Student Success Center and Faculty in Kinesiology.
gcasazza@csus.edu
Dr. Gretchen Casazza began teaching part time at Sac State in 2011 in addition to her faculty and clinical exercise physiologist position with UC Davis Sports Medicine. In 2018 she retired from UC Davis to teach full time at Sac State and become a Faculty advisor. She is currently a faculty advisor for both the Department of Kinesiology and the Student Success Center for the College of Health and Human Services. She loves meeting students and helping them with course selection, career advice and any topic related to helping student academic and personal success. Dr. Casazza teaches Exercise Physiology of Women, Fundamentals of Exercise Programs and Energy Production and Performance. Her research interests include nutrition for training and health, training and nutrition related topics in female athletes and injury prevention in youth athletes.
Joanna Sampanis
Academic Advisory fellow in the Student Success Center and staff within Academic Affairs.
sampanisj@csus.edu
Joanna Sampanis has joined the College of Health and Human Services, Student Success Center, with nearing thirty years' experience in student services at Sacramento State. She brings her background in dedicated and compassionate service from experience in the Academic Advising Center; the Office of the University Registrar; Admissions, Records, and Outreach; the Office of International Programs; and the Department of Philosophy. Being "Made at Sac State" with degrees in Philosophy and English, she is currently working on her Master's in Educational Technology (Instructional Design). Joanna prides herself on being a fierce advocate for the needs of the student. She enjoys working with students toward achieving their professional development goals, through thoughtful academic planning.
Michelle Loew
Academic Advisory fellow in the Student Success Center and staff within Academic Affairs.
m.loew@csus.edu
Michelle (pronouns: she/her/hers) is a professional advisor for the Academic Advising Center, working as an integrated advisor in the College of Health and Human Services and the College Arts & Letters Student Success Centers. Michelle has been at Sac State since 2009, starting as a grad student in the Counseling program. After graduating, she worked as a Study Abroad Advisor for many years, sending Sac State students to the far corners of the globe. Michelle is passionate about learning and self-expansion throughout the life-time, which she strives to help students explore, set goals for, and achieve during their time at Sac State.
Departmental Academic Advisors
The College of Health and Human Services has professional advisors for five of the academic programs, you may reach out to them directly for more information related to their specific majors.
Destiny Effiong, MS
Advising Center Coordinator, Division of Criminal Justice
crj-advising@csus.edu
Heidi Travis
Admissions Advisor, School of Nursing
rntobsn@csus.edu
Heidi Travis joined the Hornet Family in spring 2006 and officially became "Made at Sac State" in spring 2010 with a degree in Sociology. She started the beginning of her career in the School of Nursing as the front receptionist in the fall 2012. She has worked her way to her current position as the School of Nursing's admissions advisor. While working in the nursing department she has been part of the Admissions Criteria Task Force, helped with the process of the two main nursing accreditation bodies (BRN and CCNE) and is currently a part of the Sac State's Advising Council. Heidi takes pride in being a part of the hornet family and has a passion for helping and connecting with the students. Stingers up!
Alma Martinez, MS
Advising Counselor, Department of Public Health
publichealth@csus.edu
Alma Martinez is a dedicated Academic Counselor in the Department of Public Health. She was proudly made at Sac State—earning both her bachelor's degree in Spanish and master's degree in counseling with a specialization in career counseling. With 20 years of experience at Sacramento State, she empowers students to take charge of their educational experience. Alma focuses on strengthening her campus relationships in order to offer a holistic academic support which allows students to navigate services in a continuous and personalized practice.
Jerri McAtee
Admissions Advisor, Department of Physical Therapy
hhs-pt@csus.edu
Meagan Solomon
Academic Advisor, Division of Social Work
meagan.solomon@csus.edu
Meagan Solomon is the Division of Social Work Advisor. She has worked on campus for over seven years and has been with the Division for almost two years.
She received her Bachelors in Social and Behavioral Science from CSU Monterey Bay in 2011 and is currently working on her Masters in Educational Leadership and Policy in Higher Education.
She enjoys all things nerdy and Disney related, as you will be able to see from her office during advising. You may see her on campus with her service dog Cora heading for an iced coffee and pupi chino.
How to Schedule an Appointment
Virtual Operations Information
The HHS, Student Success Center is currently operating remotely.
Please email the HHS, Student Success Center, chhs_success_center@csus.edu in order to request assistance or ask general questions to our team. By sending our staff an email, this will ensure that your needs will be met promptly. Our HHS, Student Success Center staff will be checking our email account regularly and will respond to you or direct your request to the appropriate individual.
How to make an HHS, Advising Appointment
If you are a current CSUS student, you may schedule a virtual Academic Advising Appointment via Zoom or Conference Call. In order to schedule an appointment, please follow the steps below:
Visit the Campus EAB Scheduling Tool.
Select Advising

Select Office: College of Health and Human Service Success Center
Select Services: (please select what you would like support with)
Select the CHHS Success Center for your location
Before finalizing your appointment, please include in the comments if you would prefer zoom or conference call for your appointment session.
If you are not a current CSUS student looking for advising support, please email your request to chhs_success_center@csus.edu.
Additional Resources for Current and Prospective Students