2022 NSM Outstanding Honor Students and Scholarship Awards Highlights
Thank you for joining us for the 2022 NSM Awards and Scholarship Reception. This event is to recognize the department's outstanding seniors, the recipient of the Dean's Award, the recipients of college-level scholarships, and the outstanding faculty and staff awards. These recipients have best exemplified their academic accomplishments, extracurricular work, and personal life which are the core values, mission and vision of the College of Natural Sciences and Mathematics and Sacramento State.
Location: The Green and Gold Room, 3rd floor of the University Union, Sacramento State
Outstanding Honor Students Awards
Biology – Sarah Berny
Chemistry – Brandon Sarrels
Geography – Rebecca Vail
Geology – Jacquelene Betancourt
Mathematics & Statistics – Shawheen Naderi
Physics & Astronomy – Jack Paulson
Scholarship Awards
Dr. Jane Bruner Scholarship for Academic Excellence
Hedda and Thomas Smithson Science/Math Scholarships - Tanisha Wilson
Jo-Ann Bulf Memorial Scholarship - Jaycie Wildermuth
Richard and Oleta Melnicoe Scholarship - Elizah Hernandez
Chevron Specialty Scholarship - Alyse Lacey
Outstanding Faculty Awards
Outstanding Teaching: Lani Gleason, Biological Sciences
Outstanding Research: Amelia Vankeuren, Geology
Outstanding University Service: Amy Wagner, Geology
Outstanding Community Service: Sayonita Ghosh Hajra, Mathematics & Statistics.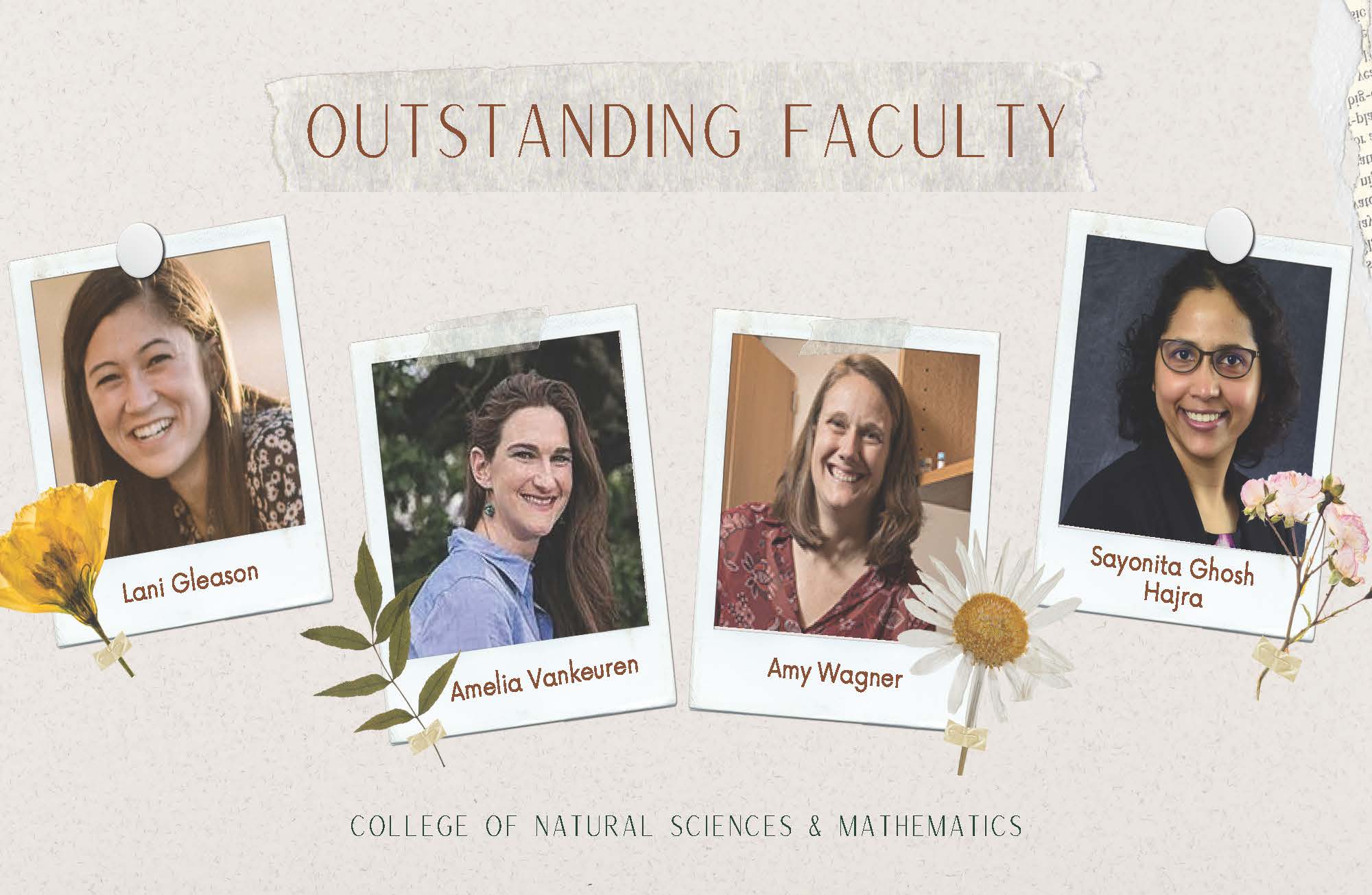 Outstanding Staff Awards
Heidi Yamazaki, Physics & Astronomy