Fall 2023 Solar Eclipse Viewing Party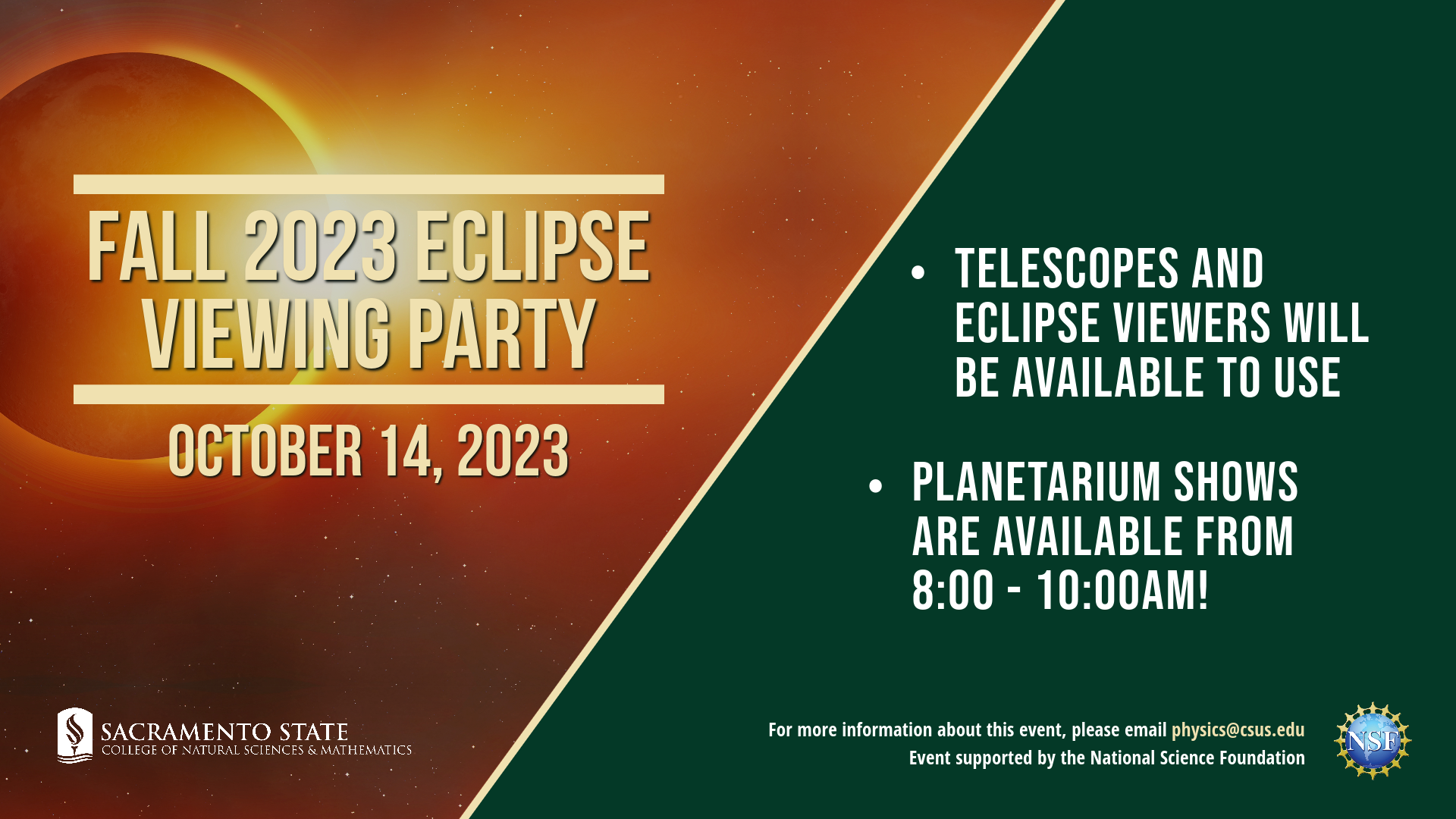 NSM Physics & Astronomy will host a Solar Eclipse Viewing Party
A partial Solar Eclipse is happening on October 14th from 8 to 11 a.m. Maximum coverage will be at 9:20 a.m.
The Physics & Astronomy department will be setting up in the garden area behind the Planetarium, they will provide some "eclipse viewing glasses" and will be setting up telescopes with solar filters for safe viewing.
Kyle Watters will be hosting free planetarium shows from 8 AM to 10 AM. (First come- first serve)
For questions, please email physics@csus.edu.