MA in Psychology: Industrial-Organizational Psychology
Industrial-Organizational Psychology involves the application of psychology to the workplace. I-O psychologists aim to improve the quality of working life for employees, as well as to help workplaces operate more effectively. Our program follows the "scientist/practitioner" model, which provides a combined emphasis on the scientific method and practical applications. A student who stays on track with program goals will obtain the I-O Masters degree in 2.5 years.
The I-O program has completed its selection for the 2022-2024 cohort of graduate students! Applications will not be accepted for Fall 2023 admissions. Check back to the I-O page for ongoing updates. Please direct any questions to Saba Kbrom at stk28@csus.edu.
(last updated 10-18-2022)
I-O Program Coursework
The I-O program at Sacramento State was designed with heavy influence from the 2016 Guidelines for Education and Training in Industrial-Organizational Psychology, published by the Society for Industrial and Organizational Psychology. While we cover all 24 major competency areas in the SIOP Guidelines to some degree, we give more emphasis to some than we do others—a strategy that is common and fully expected in master's programs according to the narrative of the SIOP Guidelines.
Greg Hurtz, Ph.D.
Greg Hurtz, Ph.D. has expertise in statistical methods, psychometrics, and industrial-organizational psychology. He has been on the faculty at Sacramento State since 2002 and regularly teaches undergraduate and graduate courses in research methods and statistics, psychological testing and measurement, and industrial psychology. He has maintained an active research program in the areas of employment testing, Rasch/IRT modeling, and Monte Carlo statistical analysis, and has chaired over 20 master's theses and supervised many other student projects in these and related areas of research. Prior to Sacramento State, he worked for two years as a full-time measurement statistician at Excelsior College, and prior to that he held several internship-level positions in psychometrics and industrial psychology while completing his master's and doctorate degrees.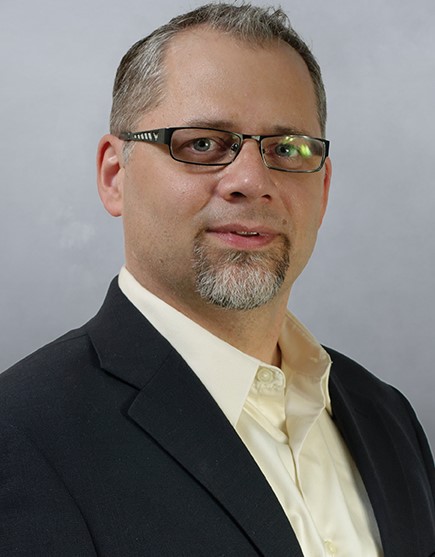 In addition to his work as a university professor, Dr. Hurtz has provided expert consulting to State agencies (e.g., CA Commission on Peace Officers Standards and Training, CA Department of Corrections and Rehabilitation) and consulting firms (e.g., Biddle Consulting Group; Comira) in the areas of occupational and employment test development, research design, and statistical and psychometric analysis. Wherever possible, he includes his graduate students and undergraduate research assistants in this work or in related research at Sacramento State that informs and supports his consulting work. He is also a proud and involved father to three young children with "the other Dr. Hurtz," and wishes he had more time for sports, brewpub happy hours, and his lonely old guitar.
Oriel Strickland, Ph.D., PHR
Dr. Strickland obtained a Ph.D. in Industrial-Organizational Psychology (workplace psychology) from Purdue University, and recently earned national certification as a Professional in Human Resources. Her teaching interests at both the graduate and undergraduate levels include workplace psychology, critical thinking, training, and stress management.
Dr. Strickland recently authored a book, Workplace Psychology: The Science and Practice of Human Resources. In addition, she has published numerous peer-reviewed articles and given conference presentations on the topics of training, leadership, motivation, compensation, and stress. She also currently serves as a reviewer for psychology journals on these topics. She has conducted a wide range of applied research projects that focus on training and program evaluation within organizations, including the California Board of Accountancy, Intel Corporation, the Sacramento Institute for Social Research, the Sacramento Natural Foods Co-op, and the California Highway Patrol.
Dr. Strickland maintains an active role in regional and national professional organizations, including the Society for Industrial-Organizational Psychology, the Society for Human Resource Management, the American Society for Training and Development, and the Sacramento Compensation and Benefits Association. She frequently visits Tahoe for snowboarding, and travels nationally for team-based tennis competitions. She enjoys life in Sacramento with her husband Mike, three dogs, a cat, and countless aquatic animals.
Professional Development & Employment Opportunities
Our program offers many opportunities for students to pursue their interests in the field. In terms of research, all graduating students will have completed a supervised project or thesis, which represents their area of expertise.
In addition, students may work with faculty in their research labs and present their research at conferences or submit their work for publication in a journal. Other opportunities include teaching experience and applied projects. Many of our students work part-time in the area of I-O while taking classes and often have full-time employment upon graduating. Our graduates are sought for employment in various branches of the State of California, other public sector agencies, utility companies, and private sector consulting firms.