Prospect Peer Mentoring for Success
Prospects is comprised of a team of experienced and knowledgeable Psychology Majors who are trained as Peer Mentors. Our goal is to help guide all students to their social and academic goals throughout the Psychology Program. Contact us at psycprospects@csus.edu.
Spring 2021 Virtual Office Hours

Monday: 8:00 a.m. – 5:00 p.m.
Tuesday: 8:00 a.m. – 5:00 p.m.
Wednesday: 8:00 a.m. – 5:00 p.m.
Thursday: 8:00 a.m. – 5:00 p.m.
Friday: 8:00 a.m. – 2:00 p.m.

Office hours will be held via Zoom: https://csus.zoom.us/my/prospects.
Meeting ID: 523 993 3098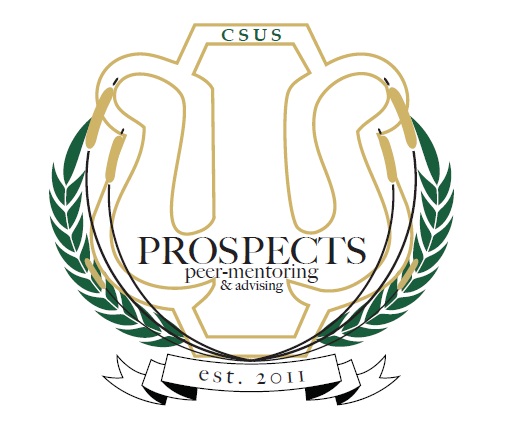 Drop-In Services
Learning different subfields in psychology
Choosing courses relevant to specific concentration
Course planning
Choosing a faculty advisor
Choosing catalog rights
Finding internship and research assistant opportunities
Information on graduate school
Understanding University policies and procedures
Applying to various Psychology-related clubs
Assistance with any other psychology-related issues
Apply to be part of the Prospects Program!
You can be part of a semester-long course in which students engage in a meaningful mentor-mentee relationship exploring the field of psychology, professionalism, and campus resources.
Enroll as a mentee for 1 unit (credit or no credit), or as a mentor for 3 units of upper division (graded).
Mentee applications are accepted year-round.
Become a Mentor
The Psychology Prospects Peer Mentoring program will be accepting Peer Mentor applications starting November 6th through November 30th.

To apply, complete and submit the following materials as PDF attachments to psycprospects@csus.edu:
Curriculum vitae/resume
Unofficial copy of Sac State transcript
A two-page essay (in APA format) answering the following:

Tell us about yourself.
Why are you interested in becoming a Peer Mentor?
What kind of experiences do you have that would help you add value to this program?

Attend one virtual Mentor Information session to review our Mentor Contract. Each information session will run 15 – 30 minutes.
Mentor Information Sessions
Thursday, November 5th @ 10:00 a.m.

Tuesday, November 10th @ 1:00 p.m.

Wednesday, November 18th @ 2:00 p.m.