New Faces in College
New Faculty and Staff
Welcome to our new tenure-track faculty and staff for Fall 2021

Adam Berrey
Anthropology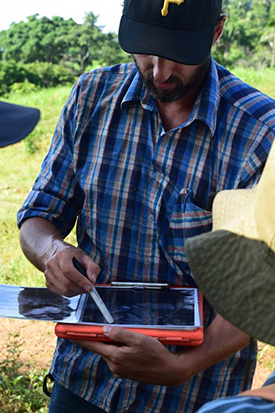 Dr. Adam Berrey is an archaeological anthropologist joining the Department of Anthropology. He received his PhD in Anthropology from the University of Pittsburgh. Prior to joining Sac State, he was a postdoctoral researcher in the Department of Anthropology at the Universidad de los Andes in Bogotá, Colombia. His research focuses on understanding the evolutionary origins of sociopolitical inequality and the demographic processes associated with its development. He specializes in the archaeology of the Isthmo-Colombian Area and conducts field research in central and eastern Panama.
Martin Boston
Ethnic Studies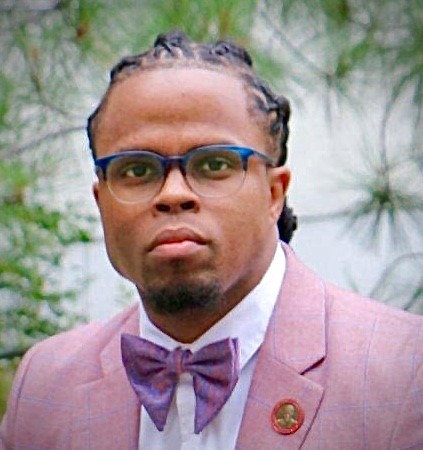 Martin L. Boston joins the Department of Ethnic Studies and Pan African Studies at Sacramento State University. He holds a doctorate in Ethnic Studies from UC San Diego and has taught at DePaul University, UC San Diego, and Washington State University before coming to Sac State. Dr. Boston's research and teaching interests are in South Africa, African America, exile, cultural producers and production, Pan-Africanism, Black internationalism, and comparative racial politics and history. He is currently working on a book manuscript titled, "Be(Long)ing: Exilic Double Consciousness, South African Cultural Producers, and the Era of Exile."
Clarence George III
Ethnic Studies
Dr. Clarence George III's research focuses on Afrocentric pedagogy and African historiography. In addition to the study of Afrocentric pedagogy, Dr. George III has a strong concentration in the study of classical civilizations such as the early civilizations of the Great Lake region of central Africa and early Nile valley civilizations. Dr. George III holds a bachelor's degree in Communication Studies from Sacramento State University, a Master's degree in Ethnic Studies from San Francisco State University, and received his Ph.D. from Michigan State University in the Department of African American and African Studies. He is also a member of the Ankh Maat Wedjau honor society.
William Gow
Ethnic Studies
William Gow joins the Department of Ethnic Studies. He is a San Francisco-based community historian, educator, and documentary filmmaker. A fourth-generation Chinese American and a proud graduate of the San Francisco Unified School District, he holds an M.A. in Asian American Studies from UCLA and a Ph.D. in Ethnic Studies from UC Berkeley. Before receiving his doctorate, he taught history for nearly a decade in California public schools. William also served for eight years as a volunteer historian and board member at the Chinese Historical Society of Southern California (CHSSC). He is writing a book about Los Angeles Chinatown and its relationship to Hollywood cinema in the 1930s and 1940s.
Wendi Yamashita
Ethnic Studies
Wendi Yamashita joins the Department of Ethnic Studies. She received her PhD. in Gender Studies at UCLA. Her research is a comparative research project that examines Japanese American memory practices to situate WWII incarceration within a longer history of containment. She is also a member of the Manzanar Committee where she Co-directs the Manzanar at Dusk and Katari Programs.
Joanna Núñez
Women's and Gender Studies
Joanna Núñez joins the Department of Women's and Gender Studies. She is a queer Chicana feminist activist scholar. She is the proud daughter of immigrant parents from Baja California, Mexico. In 2019, she earned her Ph.D. in Feminist Studies at the University of Minnesota. Her dissertation was titled "Mi Mamá me Enseño! Teaching and Learning Mexicana and Chicana Feminisms in the Home." Her work explores the connection between home and intimate community building practices, particularly those within queer and feminist communities of color, in facilitating movements for social transformation. Her most recent publications can be found in The Handbook of Latinos in Education (2021) and Transmovimientos: Latinx Queer Migrations, Bodies, and Spaces (2021).
Palesa Mosupyoe
Ethnic Studies
Palesa joins the Department of Ethnic Studies as an Administrative Support Coordinator. Prior to that she worked as an Administrative Support Assistant in the College of Engineering and Computer Science at Sac State and at Cosumnes River College in the President's office as an Administrative Assistant. Her work experience includes the Roberts Family Development Center at various sites as a Team Leader working with and serving children and families in underserved and high-risk communities. She holds a Bachelor of Arts in Ethnic Studies with a concentration in Pan African Studies and a Master of Science in Psychology from the University of Phoenix.
Erika Cessna
Political Science
Erika joins the Department of Political Science as an Administrative Support Coordinator II. She is currently working on her Bachelor of Arts in Anthropology with plans to transfer to Sac State next year. She previously worked in administration for the Department of Disability and Psychoeducational Studies with the University of Arizona. Originally from the Sacramento area, she is thrilled to return to the community and state after 22 years away. In her spare time Erika enjoys painting, playing Dungeons & Dragons, and spending time with her husband Ryan and their two cats, Hermes and Hera.
Grecia Soto
Psychology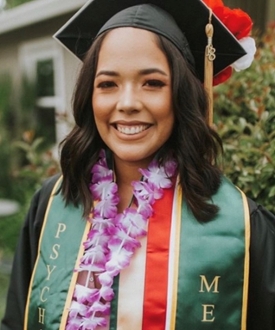 Grecia Soto joins the Department of Psychology as an Administrative Support Assistant. She received her Bachelor of Arts in Psychology at Sacramento State and was a part of the Prospects Peer Mentoring Program during her undergrad. She is a native of Peru but moved to Sacramento at a young age and has lived here ever since. She is excited to be back on campus and be able to help students in the Psychology Department. In her spare time Grecia enjoys going to the farmer's market and going on walks by the river.
Sovannra Yos
Public Policy & Administration
Sovannra Yos joins the Department of Public Policy & Administration as an Administrative Support Coordinator. She earned a BFA in Fibers and Material Studies from the Kansas City Art Institute and a MA in Arts Administration and Policy from the School of the Art Institute of Chicago. Prior to Sac State she worked as an Administrative Assistant at Austin Community College in the Art Department and Jewelry Program, as the Temp Events Program Coordinator at McCombs School of Business at UT Austin in the Masters of Science Program, and as the Administrative Manager in the Education Department at The Blanton Museum of Art. She also worked as a full-time studio assistant to artist, Nick Cave, for almost five years in Chicago, IL. She enjoys volunteering at museums and other cultural institutions and events.
Millicent Ballesteros
Sociology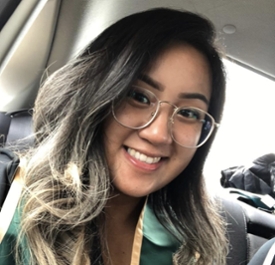 Millicent joins the Department of Sociology first as an Administrative Support Assistant II and more recently as an interim Administrative Support Coordinator due to recent vacancies. Millicent received her Bachelor of Science in Gerontology with a minor in Child Development from Sac State. She worked as a Student Assistant in Facilities Management on campus and in October 2019 joined the Sociology department as a temporary employee and later permanent staff.
Kristen McCarroll
SSIS Student Success Center
Kristen joins the SSIS Student Success Center as a Student Services Professional. She completed my lower-division General Education and transfer requirements at Sierra College, and went on to earn a BA in Sociology at UC Santa Cruz. Years later, she returned to school and earned a MS in Counseling (Career) from Sac State in 2017--and never left Sac State! She began working in the Academic Advising Center in 2017 and recently transitioned into her current role in the SSIS Student Success Center as an Integrated Advisor in July, 2021. She enjoys the work that she does, the students and staff that she works with, and is happy to have the opportunity to support the College of SSIS and the Hornet family at Sac State.