New Faces in College
New Faculty and Staff
Welcome to our new tenure-track faculty and staff for Fall 2023

Justin Wu
Asian Studies

Justin joins the Asian Studies Program as an Assistant Professor. He completed his BS in Psychology and History at the University of Wisconsin-Madison, and he earned his MA and Ph.D. in Asian History at the University of North Carolina at Chapel Hill. He studies modern East Asian history, with an emphasis on Hong Kong, Taiwan, Japan, and China. He is particularly interested in nationalism, identity formation, social movement, pan-Asianism, (anti-)colonialism, and global connections. He is also a devout football (soccer) fan and a lifelong supporter of AC Milan.
Giselle Cunanan
Ethnic Studies
Giselle Dejamco Cunanan earned a doctorate in American Studies with a minor in sociology from Indiana University Bloomington. Her research documents the racial labor of student activism and examines organizers' struggles to institutionalize ethnic studies. Giselle earned a master's degree in ethnic studies from San Francisco State University where she also taught for Pin@y Educational Partnerships, a service-learning organization that develops and trains teachers in ethnic studies critical pedagogy. Her broader research interests examine the afterlives of empire as it relates to U.S.-based Filipinxs.
Rachel Lim
Ethnic Studies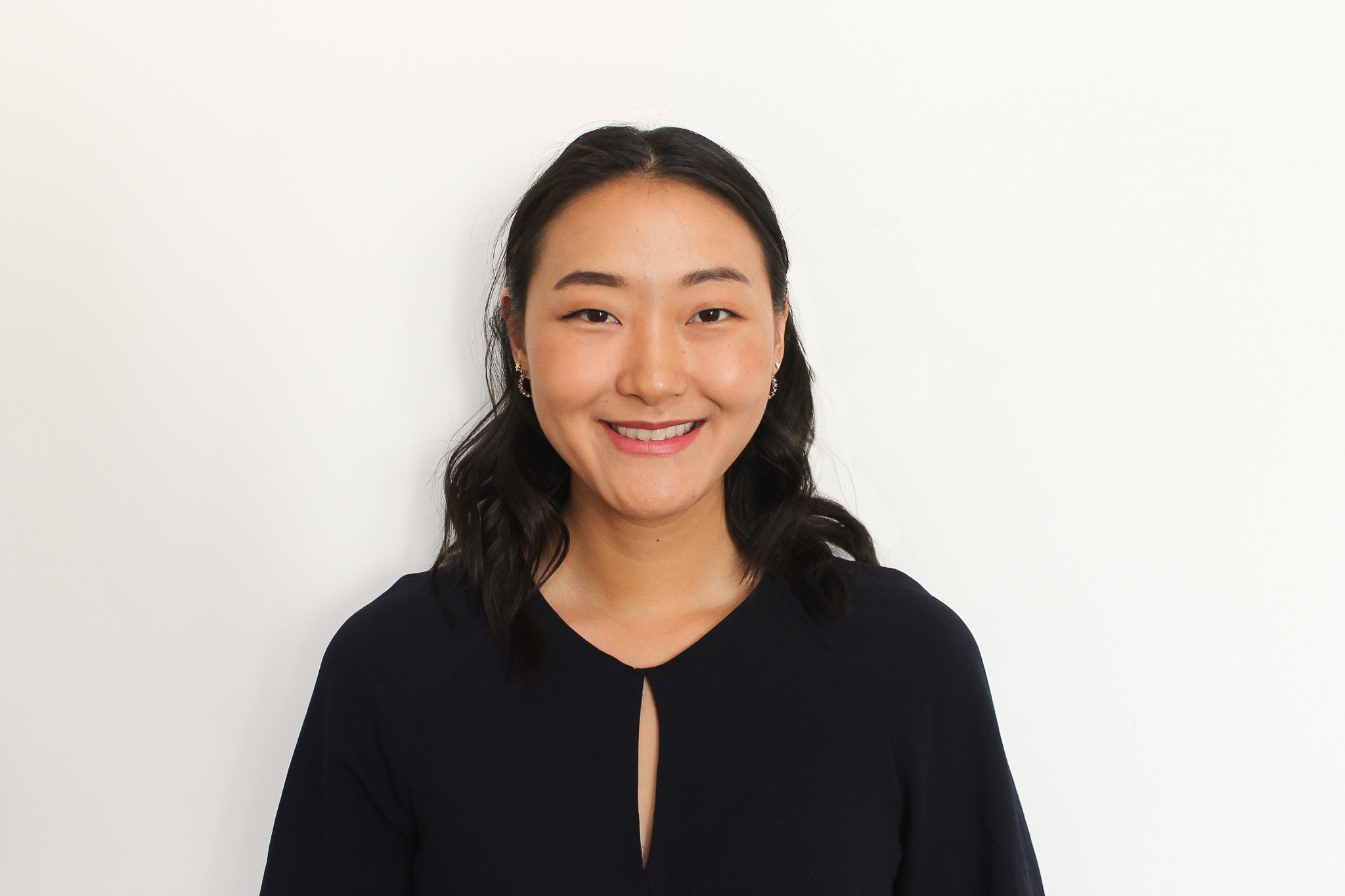 Rachel Lim is Assistant Professor of Asian American Studies in the Department of Ethnic Studies. Her research engages Asian/American and Latina/o/x migration from a transnational framework, with an emphasis on diaspora, citizenship, gender, and comparative race and ethnicity. She received her Ph.D. in Ethnic Studies from the University of California, Berkeley and has written for multiple scholarly and popular venues, including The Journal of Asian American Studies, Oxford Bibliographies, Verge: Studies in Global Asias, and The Washington Post. Her current book project, Itinerant Belonging: Korean Transnational Migration to and from Mexico, examines the serial migrations of Koreans in the Américas.
Jasmine Wade
Ethnic Studies
Jasmine Wade joins the the Ethnic Studies department and Pan African Studies program as Assistant Professor. She earned her doctorate from UC Davis in Cultural Studies. Jasmine's research examines lessons from Black and Indigenous science fiction and fantasy and the different ways we can think about those lessons and the struggles of Black and Indigenous communities as different but connected. She's working on a book that connects Black and Indigenous science fiction and fantasy to the manifestos of social movements. Jasmine is excited to teach classes on Black lives around the world, Black feminism, Black film and literature.
Ciobha McKeown
Psychology

Dr. Ciobha McKeown joins the Psychology Department as an Assistant Professor with a specialty in Behavior Analysis. Prior to joining Sacramento State, Ciobha developed a short-term, intensive early intervention program at University of Florida Health's Center for Autism and Neurodevelopment. As such, Ciobha's research is focused in improving the quality of care of neurodiverse children. She also is passionate about extending behavior analytic methodology to infants with an elevated likelihood of being diagnosed with a neurodevelopmental disorder.
Catherine Warren
Psychology

Dr. Catherine Warren is a new faculty member in the Psychology Department. She is an Industrial/Organizational Psychologist who received her B.A. and M.S. from California State University, Long Beach, and her Ph.D. from the Florida Institute of Technology. Her research includes two primary streams, teams research and diversity, equity, and inclusion research (DEI); however, she has recently begun researching the long-neglected intersection between teams and DEI. Her research has primarily focused on women in the workplace, experiences of marginalized employees, team composition, trust in teams, and team dynamics.
Christopher Rogers
Sociology

Christopher Rogers is an Assistant Professor of Sociology at California State University, Sacramento. Drawing from Critical Race Theory, Abolition, and Care, Chris' work explores mechanisms of power (racialized and gendered) to conceptualize new pathways toward liberation through medical health/intervention, education, and collective coalition (i.e., organization, mutual aid, etc.). At the heart of his reach and scholarly activities is the constant pursuit of challenging White supremacy, the patriarchy, and heteropatriarchy. Lastly, Chris lives by the motto: "We do this until we are all healthy and free."
Nitika Sharma
Sociology
Nitika Sharma joins the Sociology department as an Assistant Professor. She received her Ph.D. from the University of Colorado, Boulder. Prior to joining Sacramento State, she was an Assistant Teaching Professor in the Ethnic Studies Program at Northern Arizona University. Her teaching and research interests include diaspora studies, sociology of race and gender, Asian American studies and refugee studies. She draws on decolonial and feminist theoretical frameworks and uses qualitative methods to study the social and behavioral processes of marginalized groups of people and the identity making that emerges out of these processes.
Rebekah Williams
Cooper Woodson College Enhancement Program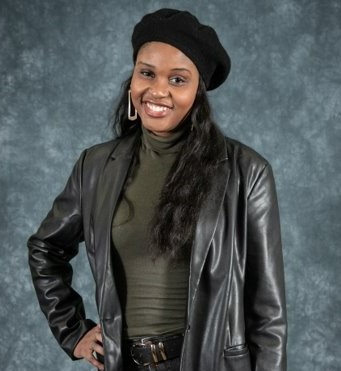 Rebekah joins the Cooper-Woodson College Enhancement Program (CWC) as the Administrative Support Coordinator I (ASC I). Rebekah is currently on her way to becoming a double alumna of Sac State as she received her Bachelor's of Arts in Psychology from the university, and is currently pursuing a master's. Rebekah feels extremely blessed to have the opportunity to give back to CWC in this capacity because during her undergraduate years CWC greatly invested in her. She was an active CWC scholar, student assistant, and served as the treasurer for the CWC Student Association. As the program's ASC I, she plans to execute CWC's pillars of leadership, scholarship, and service by ensuring that CWC scholars have the necessary tools and resources to excel, not only in the program, but throughout their college and professional careers.
Laura Diep
Education Insights Center (EdInsights)

Laura Diep joins the Education Insights Center as an Administrative Support Coordinator. Laura earned her BS in Managerial Economics from the University of California, Davis. During her time there, she worked as a financial wellness peer advisor and served as the advocacy coordinator for her college chapter of Nazun (Challah For Hunger). In the former role, she taught financial wellness to her fellow students. In the latter role, she helped raise thousands of dollars for the Yolo Food Bank by baking and selling challah to the local community. A former transfer student, Laura is passionate about promoting accessibility and equity in education.
Aurelia Hayes
SSIS Dean's Office/Student Success Center

Aurelia joins the College of SSIS as an Integrated Advisor in the Student Success Center. She earned a B.S. in Sociology (Social Entrepreneurship Studies) from UC Santa Cruz, after which she moved to Paris for three years. She earned an M.A. in Anglophone Studies (Research track) from Paris-Sorbonne University, an interdisciplinary program in American cultural studies, language and literature. After working in both education and libraries, she graduated with her M.S. in Counseling in 2023 from Sacramento State, with a specialization in Career Counseling, and was a graduate counselor intern in the SSIS Student Success Center. Aurelia began working full-time for Sac State as an International Student and Scholar Advisor during the Spring 2023 semester and is now excited to be back in the Student Success Center, working with current and prospective SSIS majors. Her favorite part of her role is meeting students, referring students to campus resources and opportunities, as well as helping students make connections between the classroom and the world of work. In her leisure time, Aurelia enjoys being outdoors, reading, listening to music, dancing, and cooking.