New Faces in College
New Faculty and Staff
Welcome to our new tenure-track faculty and staff for Fall 2022

Amber Bill
Ethnic Studies

Amber Bill is a new faculty hire in the Department of Ethnic Studies. Amber is Northern Paiute and Te-Moak Western Shoshone and a member of the Pyramid Lake Paiute Tribe. Amber received an AA from D-U University, California's first Tribal College, a BA in Ethnic Studies from Sac State University, and will be receiving a doctorate from the University of California, Davis in Native American Studies. Originally from Nixon, Nevada (Pyramid Lake Paiute Indian reservation) Amber lives in the Hung-A-Lel-Ti Indian Community, one of the reservations of the Washoe Tribe of Nevada & California. Amber will be teaching Native American Studies classes this semester. Amber says she is happy to be back at her Alma Mater and be a Hornet.
Anthony Burris
Ethnic Studies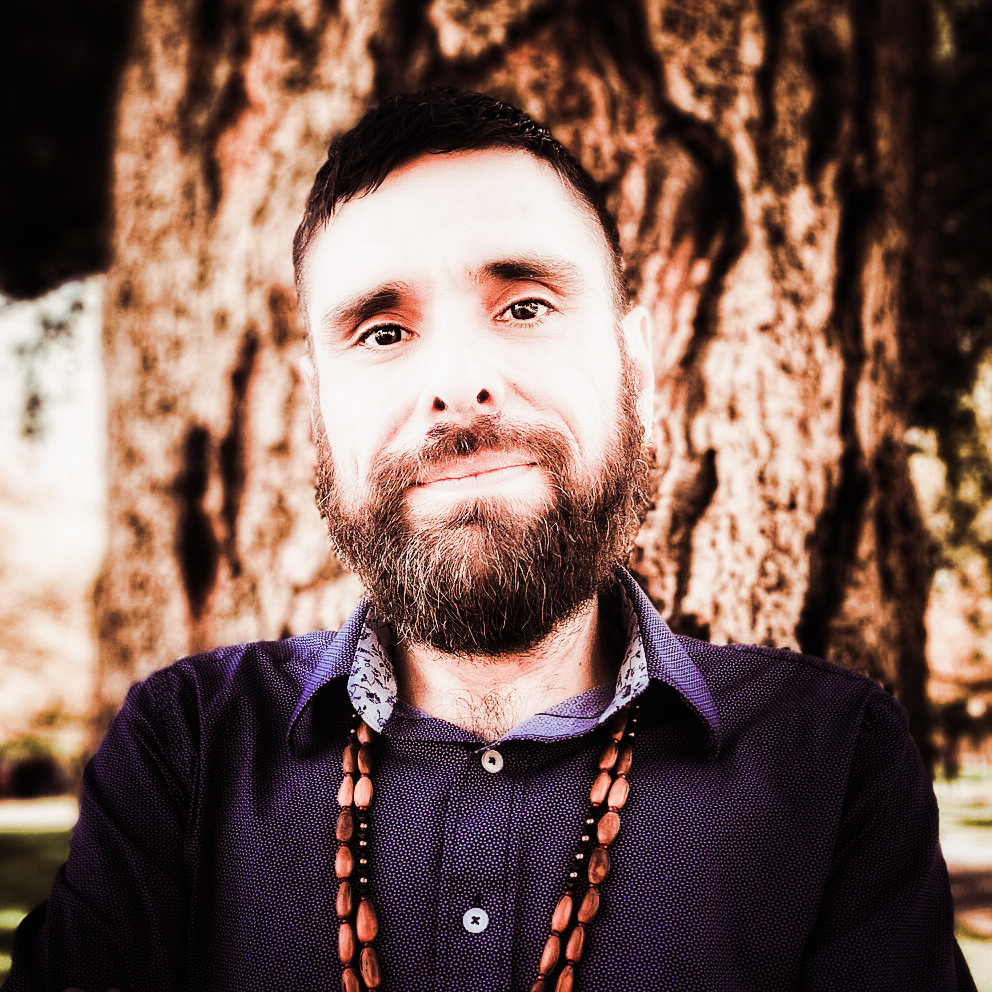 Anthony Burris joins the Department of Ethnic Studies. Anthony earned his Doctorate in Native American Studies from UC Davis. Anthony comes from the Sacramento area and is a citizen of Ione Band of Miwok Indians. Anthony works with local tribal nations on issues of cultural heritage preservation. Anthony's research interests include ancestor repatriation, cultural site protection, history, truth-telling, human rights.
David Flores
Ethnic Studies
David Flores is an East Los Angeles native and received his Ph.D in the Cesar E. Chavez Department of Chicana/o and Central American Studies at UCLA. David's research examines the intersection of religion and social movements, specifically the Chicana/o Civil Rights Movement in Los Angeles. David recently co-edited a dossier on Christianity and Chicana/o/x Latina/o/x Studies in Aztlan: A Journal of Chicana/o Studies. David also co-founded Las Cafeteras, a cultural project that has toured internationally, lifting the narratives of Chicanxs and Latinxs in the United States. David's diverse academic, cultural, and spiritual work are the foundations of his community engaged scholarship.
Nancy Huante-Tzintzun
Ethnic Studies
Nancy was born in Michoacán, Mexico and raised in Stockton. Her work is driven by her lived experiences and fueled by projects rooted in social justice. She is the first in the family to attend college and obtain a PhD. She has a B.A. in Ethnic Studies from CSU-Sacramento, a M.A. in Chicana/o/x Studies from San Diego State, and a PhD in Education, Culture, and Society from the University of Utah. As a Chicana scholar-activist and community organizer her love and passion for educación is felt and passed down to her daughters and the larger community in hopes they continue to build and create opportunities to engage with justice work for future generations.
Si Gao
Environmental Studies

Dr. Gao joins the Department of Environmental Studies. She is interested in the role of soils in ecosystem processes and climate mitigation. She holds an M.S. in Environmental & Forest Sciences from the University of Washington and a Ph.D. in Forest & Conservation Sciences from the University of Montana. Prior to joining Sac State, she was a postdoctoral researcher at Oregon State University and UC Merced. Her research focuses on understanding how regenerative agriculture and forest and rangeland management practices influence soil carbon and nutrient dynamics, soil health, and ecosystem functions.
Emily Oertling
Family & Consumer Sciences

Dr. Emily Oertling (ERT-Ling) joins the Fashion Merchandising and Management Department. Within fashion studies, she is a socio-culturist focused on sustainability issues. She received her Ph.D. at Kansas State University. Her doctoral work explored the role of women in sustaining cultural dress practices in the Guatemala highlands. Dr. Oertling attended the London College of Fashion (MA) and the University of Rhode Island (BS). Previously, she was an Assistant Professor at Montclair State University in her home state of New Jersey. As a freelance designer, she has created apparel products for Calvin Klein, Nike, and the US Department of Defense.
Harry Blain
Political Science

Harry Blain is an Assistant Professor of Political Science, focusing on Law and Society in the United States. He received his PhD from the City University of New York, where he taught courses on civil liberties, constitutional law, the US Congress, and international security. He is currently working on a book project titled "Legislating Against Liberties: Congress and the Constitution in the Aftermath of War."
Anna Daily
Political Science
Anna Daily is a political theorist joining the Department of Political Science. She is a graduate of the University of South Florida (B.A.), University of Georgia (M.A.), and University of Colorado Boulder (M.A. and Ph.D.). Prior to joining Sac State, she was a Visiting Lecturer at Mount Holyoke College in South Hadley, Massachusetts. Her current research explores what she calls the "politics of madness," including the logic and practices of domination and oppression of people labeled with mental illnesses as well as efforts to advance Mad equity and inclusion in democratic theory and societies.
Itzel Aceves-Azurara
Psychology
Dr. Aceves-Azurara is a sociocultural developmental psychologist studying cultural differences in childrearing practices and family life. Her research goal is to contribute to understanding the strengths for learning of children and families from cultural backgrounds that have been historically underserved and underrepresented. She focuses especially on collaboration, communication, and attentiveness; overall, strengths for learning available from children's participation in Indigenous practices and their adaptations in Mexican and Central American communities. Relatedly, Dr. Aceves-Azurara studies how cultural family practices, such as family togetherness or convivencia, change across generations in the face of globalization.
Paulette Garcia Peraza
Psychology
Paulette Garcia Peraza joins the Psychology department. She is Salvadoran American and first in her family to graduate from college. Her research focuses on the culture in higher education institutions and how that culture affects the experiences of minoritized (e.g., first-generation, ethnic-racial minorities, working-class) undergraduate and graduate students. Previously she has collaborated with campus partners to implement research findings and provide resources to first-generation and womxn of color graduate students. She received her PhD in Developmental Psychology at the University of California, Santa Cruz.
Ahrum Chang
Public Policy & Administration

Ahrum joins the Department of Public Policy and Administration. She received her Ph.D. in Public Administration from University of Georgia and M.P.P from Seoul National University, Seoul, South Korea. Her research and teaching interests include topics in public management, social equity, and behavioral public policy. Specifically, she examines how the public sector can achieve accountable, equitable, and effective management and service delivery.
Amal Kumar
Public Policy & Adminstration

Amal Kumar joins the Department of Public Policy and Administration as an Assistant Professor. Prior to joining Sacramento State, Dr. Kumar was a Postdoctoral Research Fellow at the Collaborative on Academic Careers in Higher Education (COACHE). His research studies the evolving relationships between public sector organizations and their institutional, political, and social contexts. Current projects include historical explorations of higher education governance and the promise and limits of educational technology innovation in broadening access to higher education. Dr. Kumar earned his Ph.D. in Education from Harvard University.
Gabbie Gonzales
Sociology

Gabrielle (Gabbie) Gonzales is a recent PhD graduate from the University of California, Santa Barbara. She spent the last year as an ACLS postdoctoral fellow with the national nonprofit Hunger Free America, conducting qualitative research related to the experiences of those utilizing federal aid benefits during the pandemic. Her dissertation focused on popular healthy food blogs as they relate to social health inequalities of race, class, and gender. She has also researched Latinx identity through the lens of multiraciality and plans on continuing research and teaching in the Sociology of Latin American Studies and the Sociology of Inequality.
Amalia Pérez Martín
Sociology

Amalia Pérez Martín will be joining the Department of Sociology in Spring 2023. She earned a law degree from the University of Havana and has completed postgraduate studies in Political Science and Sociology in Cuba, Ecuador, and the United States. She has recently published a co-authored book titled "Collective Resistance to Neoliberalism" with Cambridge University Press. Other scholarly works of her authorship have appeared in edited volumes and academic journals such as Cuban Studies and NACLA. Amalia's research and teaching interests are in the intersections of law, social movements, and revolutions in Latin America and Cuba from a sociohistorical perspective. Her works address, more specifically, variations and outcomes of anti-austerity protests, legal mobilization and legal repression under authoritarianism, and Latina/o political identities.
Mary Senyonga
Women's & Gender Studies

Mary Senyonga (she/her) is a Black queer feminist scholar investigating the machinations of universities describing them as "traditionally oppressive" while centering the survival and healing methods that Black women, gender nonconforming, and nonbinary folks employ as they attend such spaces. She employs a mixed methods approach by using archival methods to investigate the foundation and sustaining mechanisms of the university and interviews to glean powerful methods of survivance from co-collaborators. Her work rests at the intersections of Black feminisms, Critical Race Theory, and Queer of Color Critique.
Annalise Harlow
Ethnic Studies

Annalise Harlow (she/her) graduated from Sacramento State in May 2022, where she received her bachelor's degree in Sociology with a minor in Asian American Studies. She joined Sacramento State during the height of the COVID-19 pandemic and so she is beyond excited to get the chance to be on campus in-person and experience the wonderful environment of Amador Hall. As part of the Ethnic Studies department, she hopes to increase Ethnic Studies education awareness on campus and in the Sacramento area.
Andrea Adams
Family & Consumer Sciences

Andrea Adams joins the Department of Family and Consumer Sciences (FACS) as an Instructional Support Assistant (ISA, II). She is a recent graduate of Sacramento State with a double major in Deaf Studies and Ethnic Studies. Andrea plans to continue her education in graduate school and is currently applying for graduate programs relating to education/educational equity. Before joining the FACS team, she worked as a Peer Mentor for the McNair Scholars Program at Sacramento State – a program from which she also graduated. In her spare time, Andrea enjoys family, food, friends, and fellowship.
Emeline Koloamangi
Full Circle Project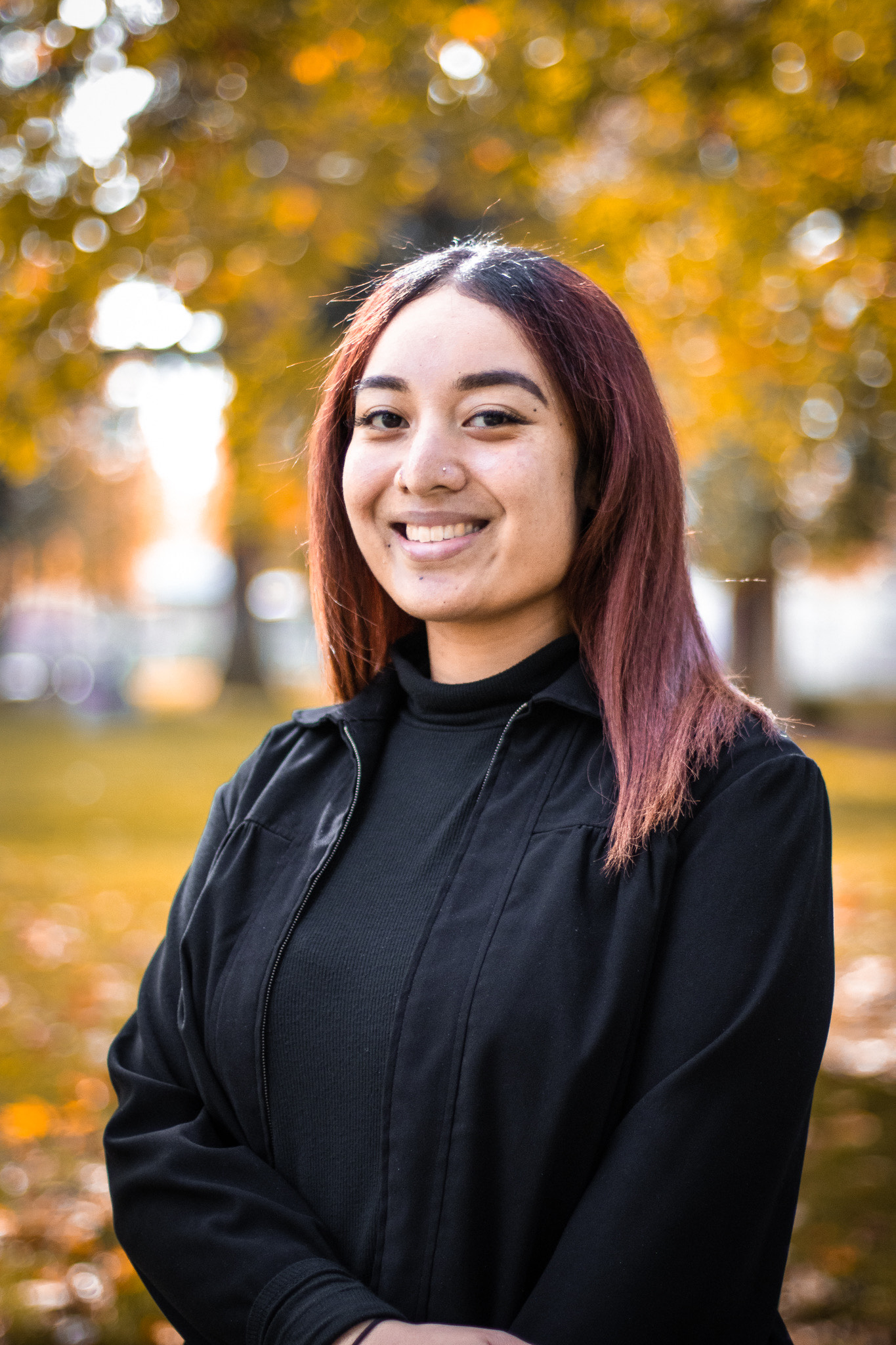 Sacramento native, Emeline, is a first-generation college student who attended Sac State with four of her sisters, and graduated with two of them. While in college, she received a Bachelor's of Science in Women and Gender studies in 2018. A few years after graduation, she came back to Sac State to work as the Admin Support Coordinator for the Full Circle Project, which she was a part of in Cohort 3. By working there, she hopes to bring more inclusiveness and diversity in the space to represent the underrepresented Tongan/Polynesian community. During leisure time, she enjoys listening to music, spending time with loved ones, and being outdoors.
Christie Hajela
Liberal Studies/Social Science

Christie Hajela joins the Liberal Studies & Social Science Programs as Program Coordinator (Administrative Support Coordinator II). After earning her Bachelor of Arts in English and Art History from UC Davis, Christie worked at a gallery in Carmel-by-the-Sea, which set the foundation for her study of California's post-war and contemporary art. She earned her Master of Arts in the History of Art & Architecture from the University of Oregon and then returned to the Sacramento area, working as Assistant Curator at the Crocker Art Museum for five years. As an avid learner, she is excited to support two of the university's interdisciplinary programs, and to serve her home state through its capital campus.
Alexa-Lynn Hylaris
Sociology

Alexa-Lynn Hylaris joins the Sociology Department as an Administrative Support Assistant II. She returns to Sac State, having graduated with her BA in Sociology in 2020. As a student, Alexa-Lynn was honored with the department's Ayad Al-Qazzaz Distinguished Achievement in Sociology Award. She is excited to be back in Amador Hall and to have the chance to experience this side of the Sociology Department. She is looking forward to working with and supporting students in the same ways she was supported throughout her undergraduate career.
PaHoua Lee
SSIS Dean's Office/Student Success Center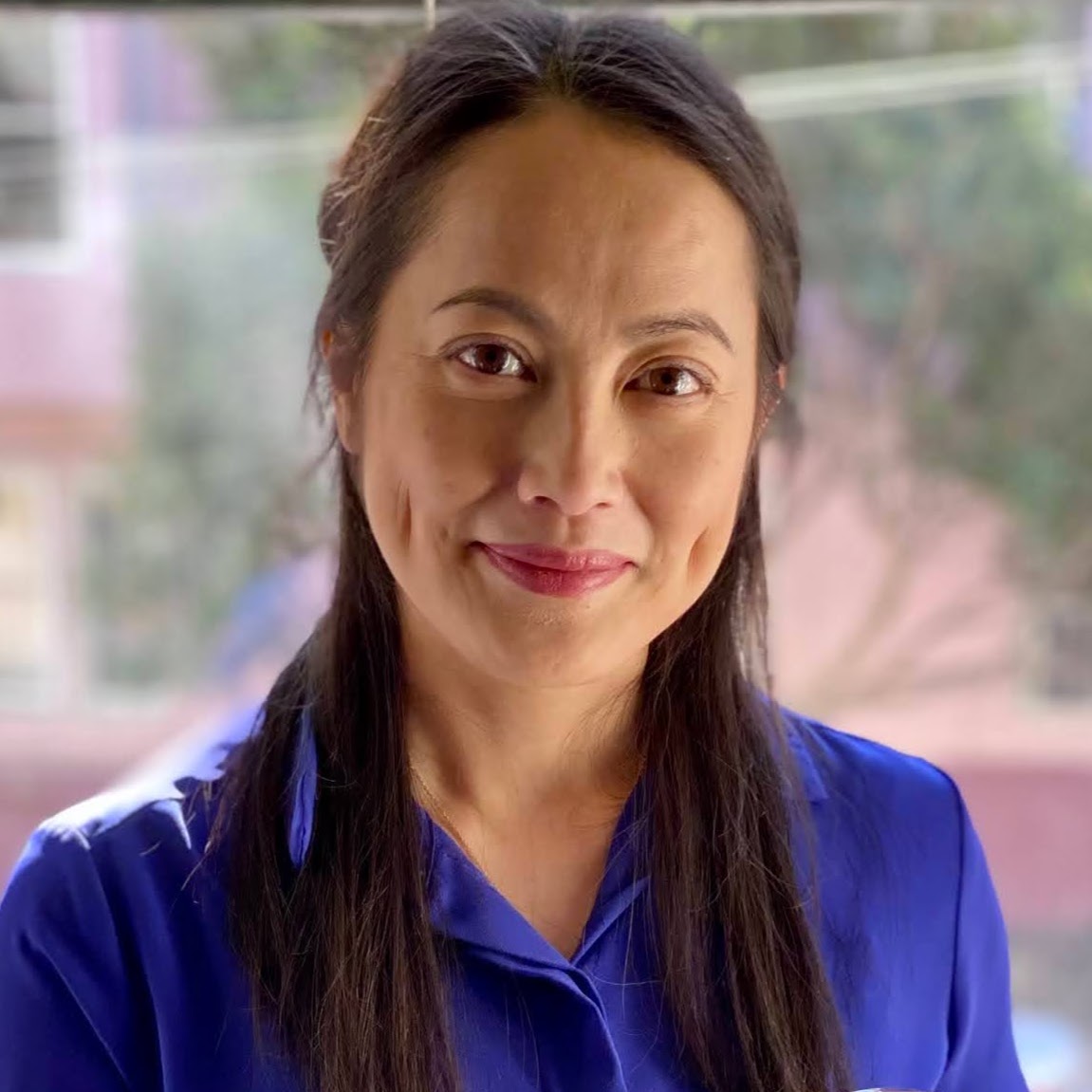 PaHoua joins the SSIS Dean's Office and Student Success Center as a Student Services Professional. She earned a BS in Psychology at the University of Wisconsin, Green Bay and a MS in Higher Education Leadership (Post-Secondary, Technical, and Adult Education) from the University of Wisconsin, Oshkosh. PaHoua's professional experience includes working with first generation and Pell-eligible middle and high school participants of TRIO programs; she worked at San Francisco State University as an Academic Counselor before she transitioned to her current position with the college. PaHoua's favorite parts about her role include building relationships with students, seeing students' growth over time, and lastly experiencing the process in which students discover solutions to their personal and educational goals. During her spare time, PaHoua enjoys spending time with her energetic 2.5-year-old son, taking leisure hikes, snowboarding, and reading/learning.