Pan- African Graduation Celebration

Our PAGC History
Originating in 1986 for Sacramento State students, the African American Graduation Celebration has been a long tradition. As we continue to celebrate 36 years of academic accomplishments, this celebration continues to honor and acknowledge African-American students on campus. As we are transitioning into a new decade, we have become more inclusive of the entire African diaspora therefore changing the name of the celebration to the Pan African Graduation Celebration!
PAGC 2022
It was amazing to celebrate the Black excellence of the Fall 2021 and 2022 graduating class during the 36th Annual PAGC on Monday, May 9th! You all definitely embody the theme of  "Dedication, Hard Work,+ Patience". Be sure to become a member of the Black Alumni Chapter (BAC), that link is listed below!
The graduation slides are posted below!
Please contact RebekahWilliams@csus.edu or Cwmentor@csus.edu if you have any questions or concerns.
 Instagram: @cwcsacstate
Facebook: @Cooper Woodson
Twitter: @Cwc_Enhancement
YouTube channel: CWC YouTube
Graduate Certificates
Stop by the CWC Office located in Amador 460 to pick-up your certificate for your diploma cover. CWC's office hours are below:
Monday: 10:00-11:50am; 1:00-3:10pm
Tuesday: 9:00-1:00pm
Wednesday: Closed
Thursday: 9:00-2:00pm
Friday: 9:00-2:00pm
2022 PAGC Photos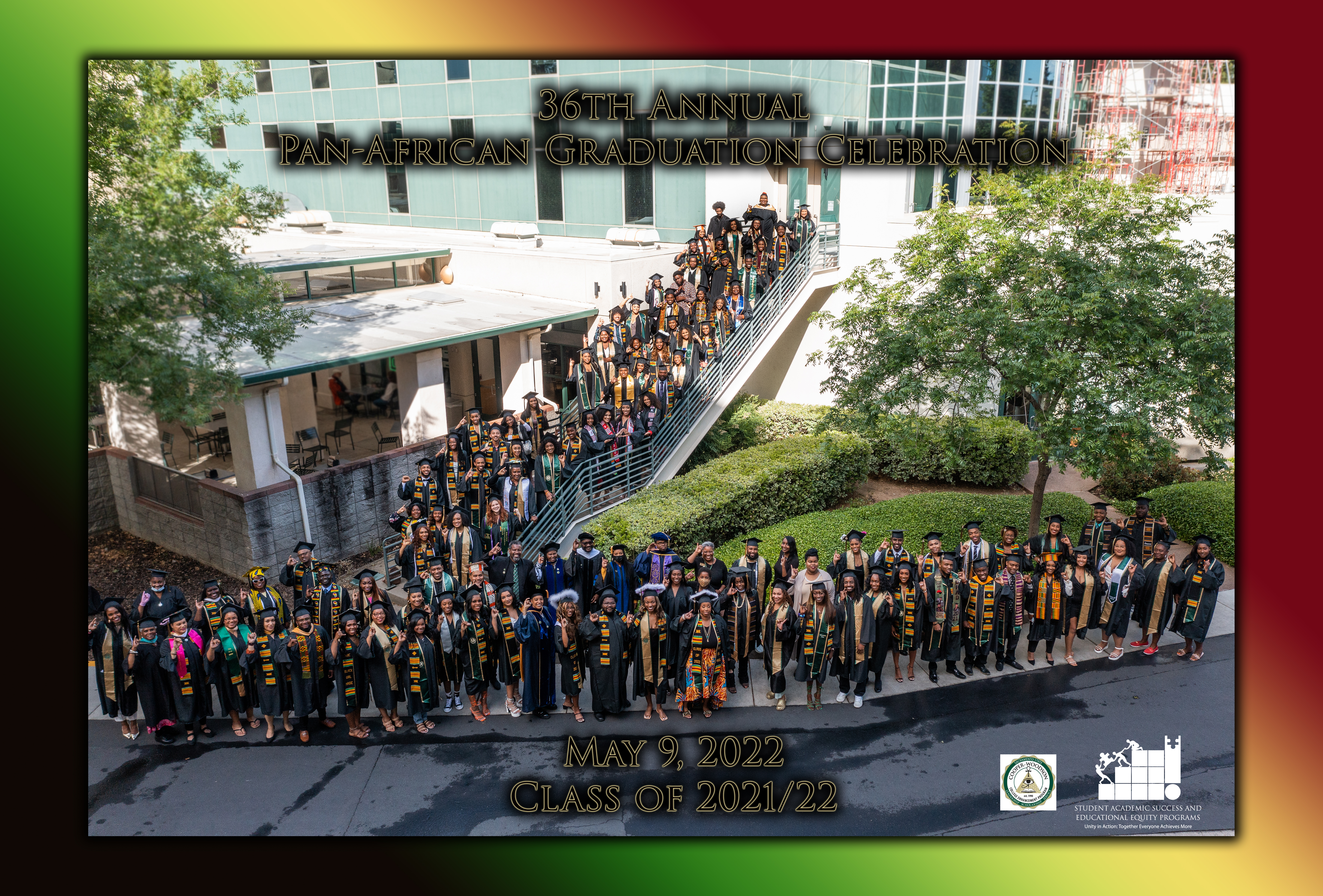 2022 Graduate Slides
To view the graduate slides in slideshow mode, click the button above, then open the PDF from your computer's Downloads folder.
Become a Member of the Black Alumni Chapter
Become a member of the Black Alumni Chapter
Be sure to select the "Black Alumni Chapter" at the bottom of the form.