Network Café
Making connections that matter
Sacramento State's Community Engagement Center welcomes Network Café!
Thank you for attending our returning in-person Network Cafe! This was our first in-person Network Cafe since Feb. 2020.
The May Network Cafe featured the SIRIUS II project: The Expanded Sustainable Interdisciplinary Research to Inspire Undergraduate Success (SIRIUS II) Project aims to provide interdisciplinary authentic learning experiences (ALEs) to STEM students across 67 courses at five institutions in the Sacramento Region. Dr Kelly McDonald shared examples of the courses and related studies that make up the SIRIUS II project.
Our next in-person Network Cafe will be held: TBD
The Community Engagement Center (CEC) at Sacramento State is taking action in the spirit of an Anchor University!
After many years of participating in Network Café and with SMUD's continued support, CEC has picked up the leadership role and began hosting meetings in January 2020. For the past 17 years, Sacramento Food Bank and Family Services (SFBFS) hosted Network Café, a monthly gathering of local non-profit organizations. Network Café provides an opportunity for organizations to network, give interesting presentations, and exchange information in a relaxed environment with a meal.
Network Café began in 2001, through a partnership between SFBFS, Sacramento Municipal Utility District (SMUD), and United Way, to connect community resources and services to people in need.
Every month, over 70 representatives from local human-services organizations gather to learn about services, collaborate on issues, and generate solutions to serve our community. Not-for-profit agencies are invited to join Network Café as we continue to support local communities as they navigate the path to security, health, and prosperity.
Network Café Mailing List
Sign up for the mailing list to receive monthly invitations.
Community Engagement Center events are open and accessible to all. For more information or to request an accommodation, please call our office at (916) 278-4610 or email cec@csus.edu.
Event Gallery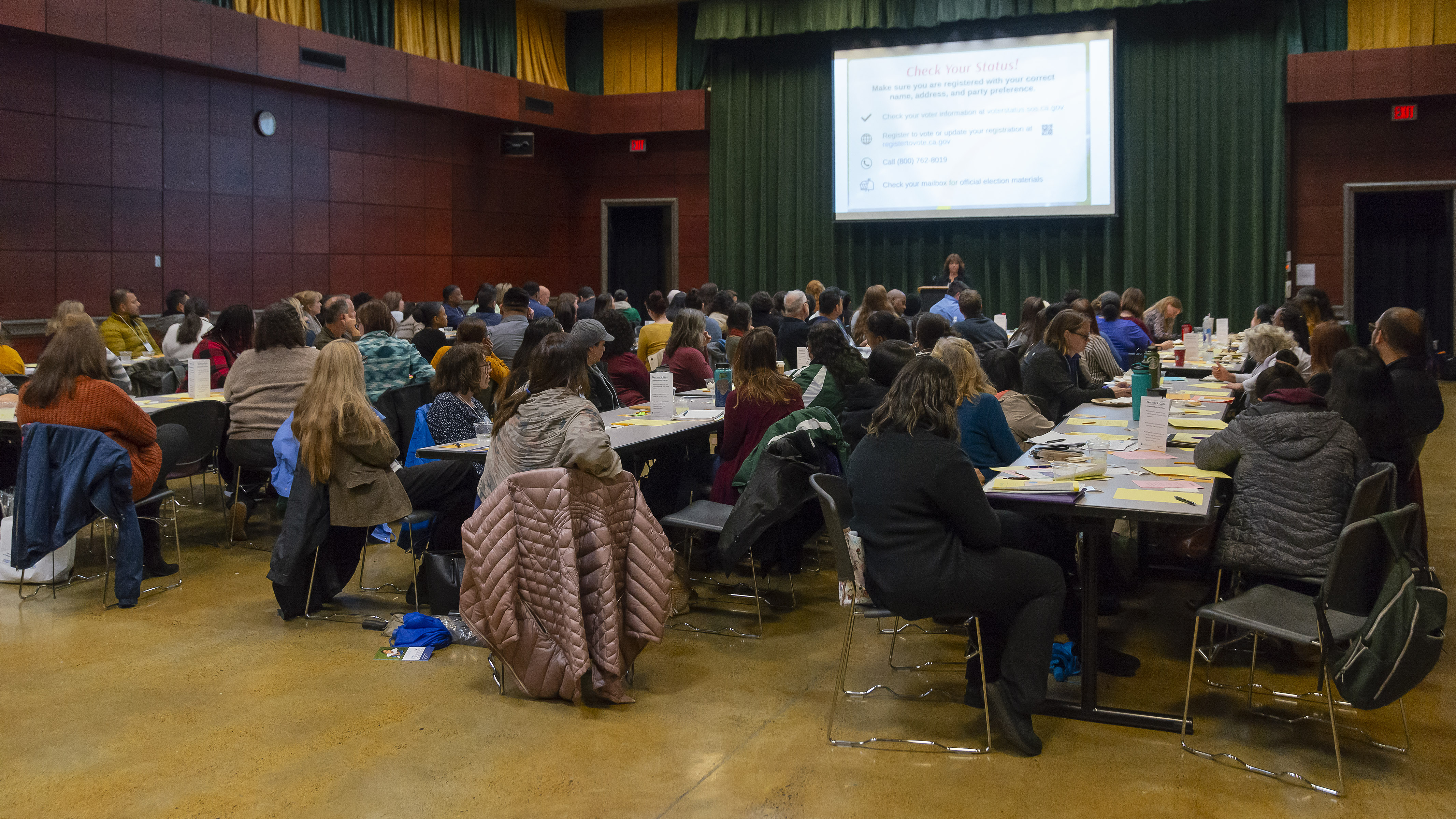 Event Sponsor