A Place of Belonging
In 2021, Sacramento State made a commitment to be an antiracism and inclusive campus.
The 2022 BELIEVING Campus Murals with Wide Open Walls (WOW) event marked the beginning of a multiyear mural project to support the University's Antiracism and Inclusive Campus Plan (AICP).
The first phase is BELIEVING we have challenges to overcome and collectively doing something about it. Phase two is BECOMING an antiracism, inclusive, and anti-oppression campus that transforms policies, procedures, perspectives, and practices so that our BEING represents our humanity in all of its beautiful splendor and conveys a true sense of belonging.
Created by students, staff, faculty, administrators, alumni, and community members, the art on these walls is a living representation of our campus community on this journey and beyond. Each year, new murals will be created on Santa Clara Hall as we grow together.
2022 Mural Event
Philllip Altstatt (alumnus/staff)
Artist statement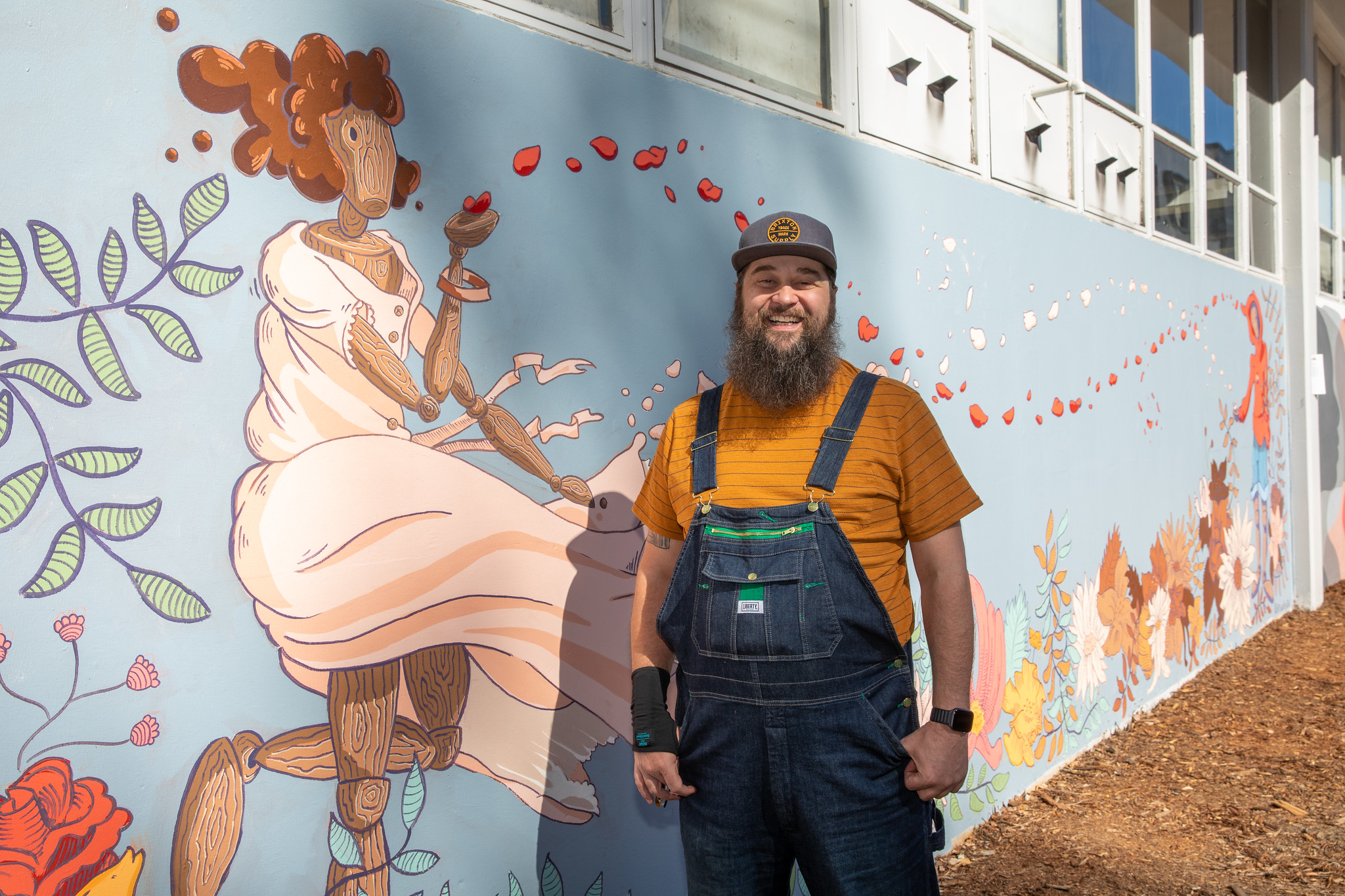 Luis Garcia (faculty)
Emma Montalbano (student)
Erik Oiver (alumnus)
Jane Simeon (student)
Anastasia Sullivan (student)
Wood Farguheson "Tsumnu" (guest artist)
Beth Consetta Rubel (WOW artist)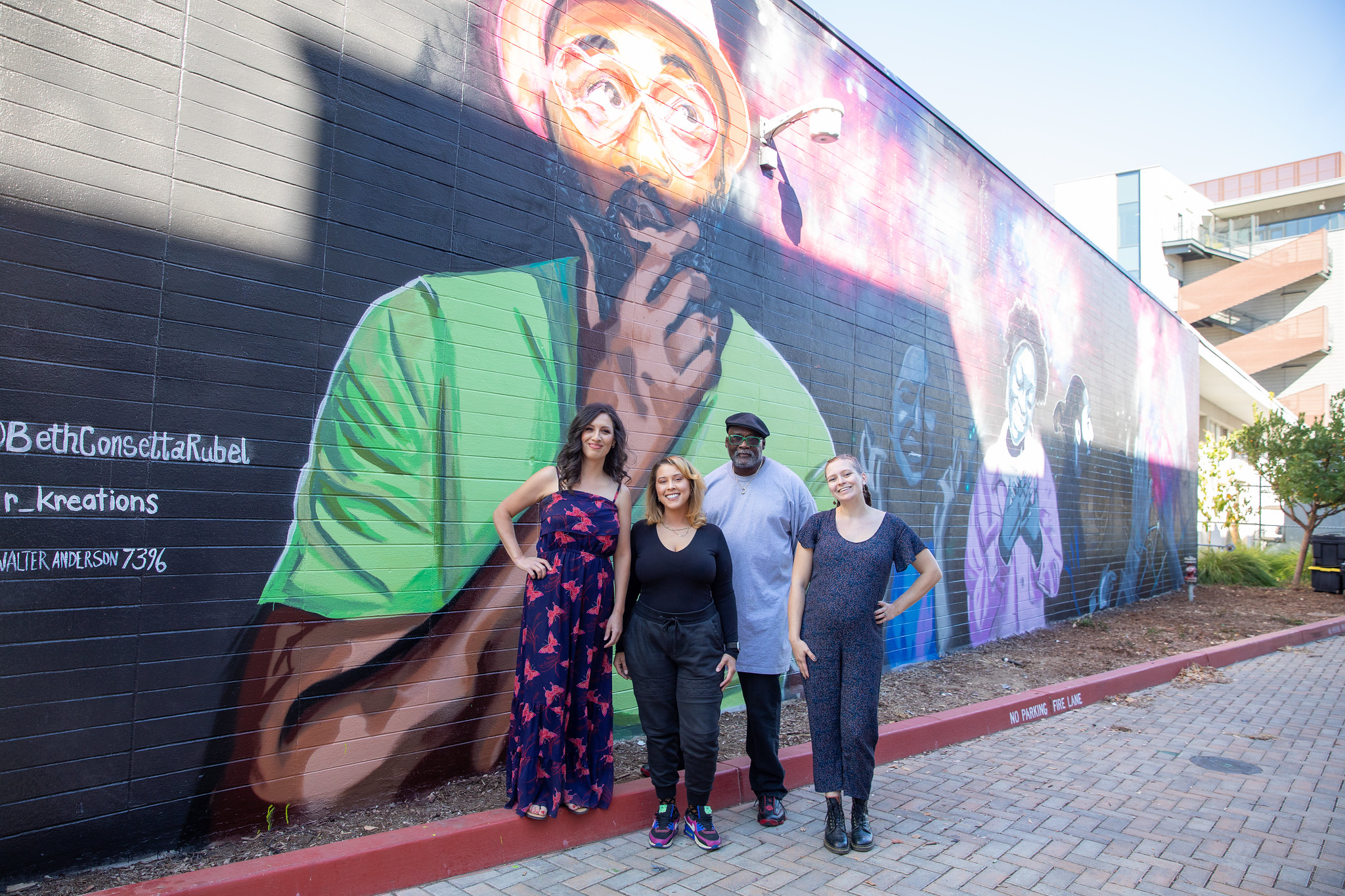 View artist bios and social media links
Article and Video: Multiyear Wide Open Walls mural project showcases Sac State's efforts to become an antiracist and inclusive campus
Photo Album
abc10 News Feature
2023 Mural Event
Schedule
3/27 - 7/15 Submissions Accepted
10/9 - 10/22 Mural Painting
10/23 Unveiling Event
*Dates are subject to change.
Entry Requirements
No mural experience is necessary, but painting experience and an available portfolio is preferred.
Entries must include:
Artist portfolio, website or social media links (if applicable)
Examples of three completed artworks with a brief description, 50 words maximum, for each piece
A written statement of interpretation of the theme "Becoming" as it applies to our region and campus in terms of antiracism and inclusivity, 250 words maximum
Proposed sketch/design concept for the mural to be painted
Selection Criteria
Entries will be scored on:
Originality and artistry of completed artworks submitted
Impact of the written interpretation of the theme
Adherence to the theme in the proposed sketch
Creativity, uniqueness, and originality in the proposed sketch
Overall inmpression of the completed artworks and proposed sketch
Selection Process
A selection panel will independently score the submissions and the artists with the top scores will be invited to participate.

A minimum of two artists selected will be current students. The remaining four will be selected from the student, faculty, staff, and alumni applicant pool.
Artist Compensation
Each Sac State student artist will receive a $1,000 stipend from WOW upon completion of their murals.

Questions
More information will be posted here as it becomes available. If you have questions, please email communications@csus.edu.

This event is being coordinated by University Communications, the Division of Inclusive Excellence, the College of Arts and Letters, Facilities Management, and other campus stakeholders.