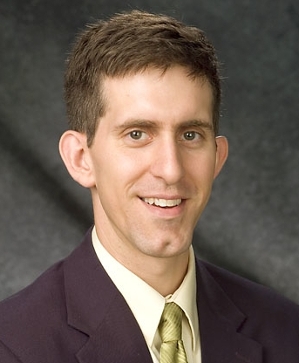 Contact Information
Name: Russell DiSilvestro
Title: Professor and Chair, Department of Philosophy
Office Location: 3000 Mendocino Hall
Email: rdisilv@csus.edu
Office Phone: (916) 278-6766
Mailing Address: Sacramento State 6000 J Street Sacramento, CA 95819-6043
Office Hours: By appointment; or during typical regular hours Mon/Tues, 9-10 AM; Wed/Thurs, 12-1pm. Please try to confirm availability before visiting if you can, even during typical regular hours. Other office visitors (or special meetings) may require me to be unavailable to every walk-in visitor. Knock loud from 12-1pm, since the main office is actually closed then.
Recent Courses
Some items below have further links to follow. Please see my CV on the right for a more complete list.
Recent Publications
Some items below have further links to follow. Please see my CV on the right for a more complete list.
Book
Human Capacities and Moral Status. Springer's Philosophy and Medicine book series, July 2010.
Direct links to preview and/or purchase the book itself: 
Reviewed by Matthew Carey Jordan in American Journal of Bioethics 12:2 (February 2012), pp. 49-50. (a subscription to AJOB is required to read past the first page)
Reviewed by Jason T. Eberl in National Catholic Bioethics Quarterly 11:3 (Autumn 2011), pp. 596-8. (a subscription to NCBQ is required to view their contents)
Chapters and Articles
(with Dan Weijers) "The Morality of Experience Machines for End-of-Life Care," in Mark Wilcox (ed.), Experience Machines: The Philosophy of Virtual Worlds, (Rowman and Littlefield, 2017).
"Teach Your Children Well: Origins, Rights, and the Education of 'My' Child," in Michael Cholbi and Jaime Ahlberg (eds.), Procreation, Parenthood, and Educational Rights: Ethical and Philosophical Issues (Routledge, 2017).
"My Life Is Not My Own: Individualism and Human Significance," in John Kilner (ed.), Why People Matter: A Christian Engagement with Rival Views of Human Significance (Baker Academic, 2017).
"Disability, Origin Essentialism, and the Problem of Differently Constituted Precursors," Journal of the Christian Institute on Disability, special issue on Disability and Bioethics (forthcoming).
Open Peer Commentaries
(with Chong Choe-Smith and Timothy Houk) ""I Just Wanna Get My Self, or My Story, Back Again": Narrative Identity, Neurosurgical Intervention, and the Temporary Change Argument," American Journal of Bioethics-Neuroscience (forthcoming).
(with Timothy Houk and Mark Jensen) "Smoke and Mirrors: Subverting Rationality, Positive Freedom, and their Relevance to Nudging and/or Smoking Policies," American Journal of Bioethics 16:7 (July 2016), pp. 20-22.
Research Interests
I work on the intersection between metaphysics and ethics, especially as it relates to contemporary bioethical issues involving the nature and moral status of human beings.
Further Links
The library quad
Guy West Bridge
Mariposa Hall
University Union