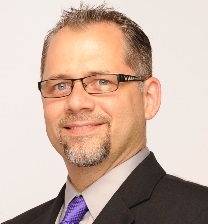 Contact Information
Name: Greg Hurtz, Ph.D.
Title: Professor
Office Location: AMD 364B
Email: ghurtz@csus.edu
Office Phone: (916) 278-7593
Mailing Address: Psychology Department, Sacramento State, 6000 J Street, Sacramento, CA 95819-6007
Office Hours: TBA
Courses that I teach
Undergraduate
PSYC 101: Statistics for Psychology
PSYC 102: 

Advanced Methods and Statistics in Psychological Research

PSYC 120: Psychological Testing
PSYC 169: Industrial Psychology 
Graduate
PSYC 202: Survey of Contemporary Statistical Methods in Psychological Research
PSYC 204: Advanced Topics in Statistical Methods for Psychological Research
PSYC 205: Measurement Methods for Psychological Research and Practice
PSYC 260: Theoretical Foundations of Industrial Psychology
Publications
Please see http://www.hurtzlab.com/research
Conference Presentations
Please see http://www.hurtzlab.com/research
Research Interests
Industrial Psychology; Quantitative Psychology. For more detail, please see: http://www.hurtzlab.com.
Professional Associations
Society for Industrial and Organizational Psychology