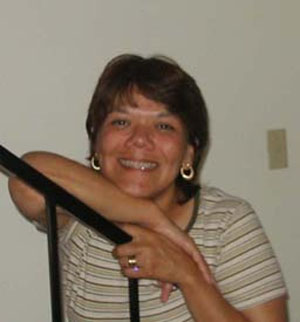 Contact Information
Name: María Mayberry, Ph.D. - FACULTY WEB PAGE - WORLD LANGUAGES AND LITERATURES DEPARTMENT
Title: Professor of Spanish
Office Location: MRP 2041
Email: mayberry@csus.edu
Office Phone: Prefers e-mail
Mailing Address: Sacramento State University, World Languages and Literatures Department, 6000 J Street, Sacramento, CA 95819-6087
Office Hours: T: 12-3:30pm & Th 10 to 11:30am. Schedule appointment at 278-6333.
This page updated: October 21, 2017 :
Courses that I teach
FALL 2017: 
SPRING 2018:
SPAN 7 

SPAN 2B- HEALS 
SPAN 151-HEALS
ADVISING
Search for classes-video
Professional Experience
María Mayberry, Professor of Spanish, is a native of Monterrey, Mexico.  She received her BA, MA, and Ph.D. degrees from the University of Texas at Austin, where she specialized in Spanish Linguistics and Second Language Acquisition.  Before Texas she studied in Monterrey, Nuevo León, Mexico at Instituto Tecnológico y de Estudios Superiores de Monterrey, where she received the degree of Licenciada en Ciencias de la Comunicación in 1981. She teaches Phonetics, Spanish Grammar, Civilization and Culture of Spain, Elementary and Intermediate Spanish as well as the graduate seminar in Applied Linguistics and courses for the Certificate Program in Healthcare Spanish (HEALS) at CSUS—a project developed in collaboration with an interdisciplinary team of professors from the Health Science, Nursing, World Languages and Cultures Departments at Sacramento State and colleagues from CSU, San Bernardino. She is the coordinator of the HEALS program at Sac State. Her research focuses in understanding the difficulties faced by adult L2 language learners when processing speech. Her commitment to teaching and researching Spanish as a second/foreign language is rooted in her own experiences as an adult language learner. Prof. Mayberry joined the Foreign Language Department at CSUS in Fall 2006.
---
Doctoral Thesis
Listening comprehension in the foreign language classroom
---
Professional Affiliations
American Council of the Teaching of Foreign Languages (ACTFL)
The American Association of Teachers of Spanish and Portuguese (AATSP)
                                                 ¿Dónde está Monterrey?
Mariposa Hall
El Cerro de la Silla-Monterrey, Nuevo León, México